The demand for a green, sustainable yacht charter has risen significantly over the past decade. At Boatbookings, have been leading this trend for 17 years and are thrilled to see it gaining momentum. While yacht designers embrace greener technology and innovative solutions to help the industry transition toward a more sustainable fleet, there are various other ways to ensure you leave a lighter footprint when chartering.
Whether you choose to charter a crewed motor yacht or crewed catamaran, from selecting a yacht that minimizes your carbon emissions to reducing single-use plastics and waste, take a look at our five top tips for you to have a greener yacht charter.
1. Choose a greener yacht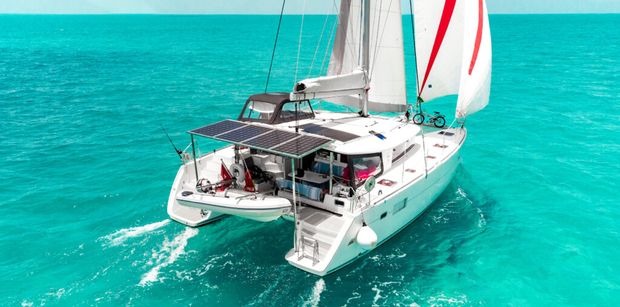 The first step is to choose a yacht that has been built or retrofitted with sustainability in mind. Today there are more and more yachts out there that boast greener credentials regarding the materials they were built with, how they are run, and their features to enhance energy efficiencies, such as solar panels and hybrid and electric technology. Another way to reduce your impact is to focus on the yachts that use limitless resources, such as the wind. Crewed catamaran charters are an easy way to ensure you have a lower footprint.
2. Minimize your waste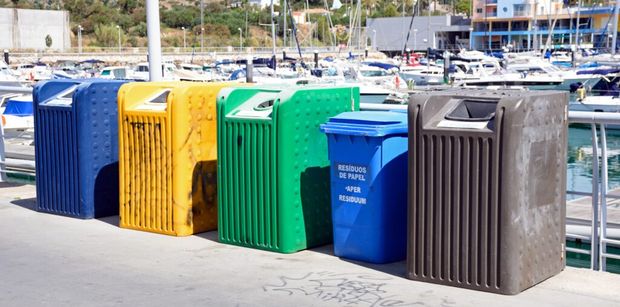 The first step of waste management is to start by reducing the amount of waste you produce. Eliminating single-use plastic is fundamental to this – request and update your charter preference list to reflect that you want to use reusables. Correct waste management is essential throughout a yacht charter. On crewed catamarans, they take additional steps to ensure the yacht's waste is disposed of correctly in each marina. On a bareboat charter, you can take these steps yourself to recycle onboard and then appropriately discard waste when ashore.
3. Lower impact activities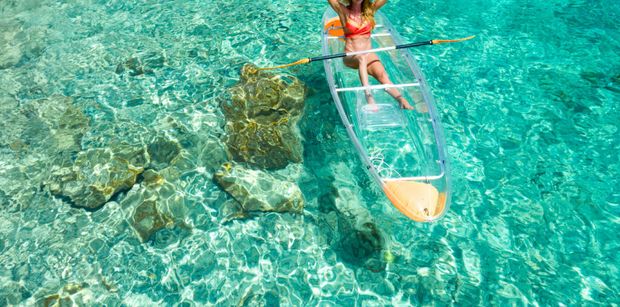 Rather than zooming about the ocean on fossil fuel-powered water toys, why not take your yacht charter a little slower and enjoy the activities that are better for our oceans? There are lots of lower-impact activities. For example, kayaking around picturesque BVI bays, snorkeling in the crystal clear waters of Tahiti, or standup paddleboarding in the calm, shallow waters of the Bahamas. Today, there are also a whole host of environmentally-minded toys. For that adrenaline rush, request water toys onboard such as hydrofoils and electric-powered ones.
4. Greener charter menus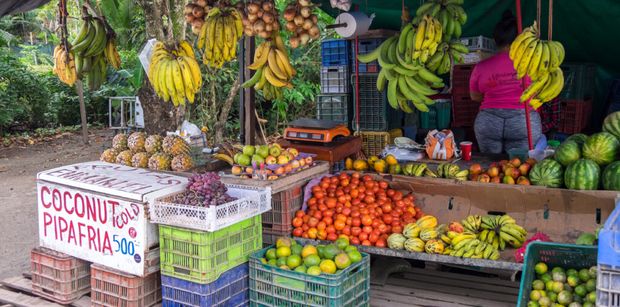 Whether on a crewed or bareboat charter, you can easily lessen your environmental impact through what you eat. Firstly, buying and sourcing local produce supports the local economy and significantly reduces your food miles. Eating locally and seasonally is better for your carbon footprint due to the lower transportation emissions. Not only is it better for our planet, but the food will be fresher, and you will get to try different countries' produce, whether that be fresh fish from a local fisherman or an exotic fruit from the market.
5. Ocean-friendly products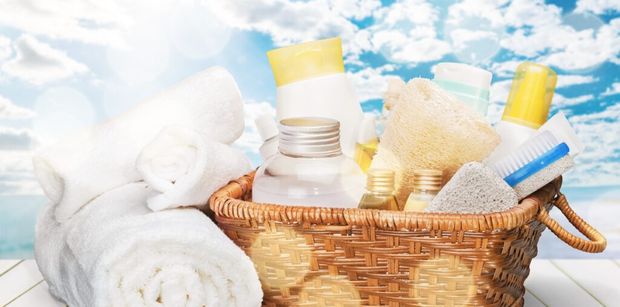 Products onboard are literally poured into our oceans. To ensure that you reduce harm to the marine ecosystem, be mindful of what you use. For a crewed charter, you can request the use of guest toiletries and products, such as reef-safe suncream and other products, such as organic shampoo, not to include toxic ingredients.
We have ever-increasing options for greener charter yachts. Choices that can help move our industry toward a lower-carbon future. To find out more, contact the Boatbookings team today to explore the green credentials of our huge fleet.