The Mediterranean summer season is officially in full swing. Our crewed catamaran charters can offer an unforgettable experience, but the Med is fragile. Here are some suggestions about how you can adopt greener, more sustainable practices while out on the water. 
We all know it is vital to reduce plastic, dispose of waste correctly, eat locally and sustainably, and choose the most energy-efficient vessel, but what else can you do to minimize your impact on a yacht charter?
Here are some of our top tips to embrace a more sustainable summer charter experience: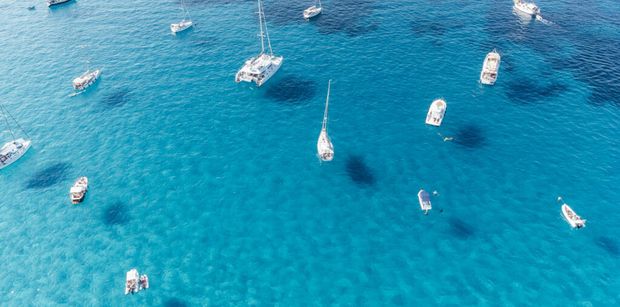 Leave only footprints
When exploring islands, coves, bays, and beaches this summer, be sure to follow the leave no trace and only footprints. This is crucial to help preserve our natural beauty for others to enjoy while maintaining an area's ecological integrity. When you get in the tender and visit a crystal clear bay, ensure you wear reef-friendly suncream, as you don't want to leave any toxic residue. Or when you have a lunch picnic on a secluded beach, always take your trash away with you. And even when you go for an island hike, keep to the trails and leave as little impact as possible. 
Make your own power
Whenever you head to land away from the anchorage, be sure to consider greener transport options. If you are visiting a particular designation on land, swap out the diesel-powered vehicle for a bike or electric scooter. Not only will these choices help reduce your overall footprint and emissions, but they also add an extra dose of adventure and fun to your summer journey.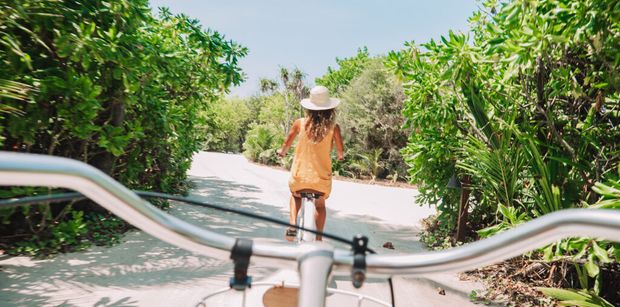 Get under the water
Summer isn't summer without playing in the water on a crewed charter. But while having fun, you can also ensure you are responsible. When you're embraceing the marine life through snorkeling and scuba diving please avoid touching or standing on coral reefs as they are delicate and can easily be damaged. You should also have correct buoyancy control techniques to prevent accidental contact with the ocean's fragile habitats. Be aware of any marine park regulations and always follow the guidance of your experienced crew. Replacing fossil-fuel-powered toys with time under the water will enrich your charter experience and help you minimize your impact.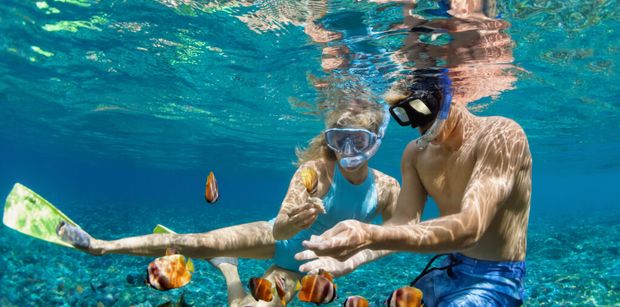 Support local projects
Summer is a peak time for conservation projects and initiatives to protect marine ecosystems. Before you go, research local conservation organizations and volunteer opportunities in the destination. Examples include beach clean-ups, coral reef restoration efforts, or turtle nesting projects. If you don't find specific projects, then be sure to support the local economy in any way you can. Choose eco-friendly tour operators and participate in nature walks, eco-hiking, and bird-watching activities. Supporting local companies will also ensure you have a more authentic experience.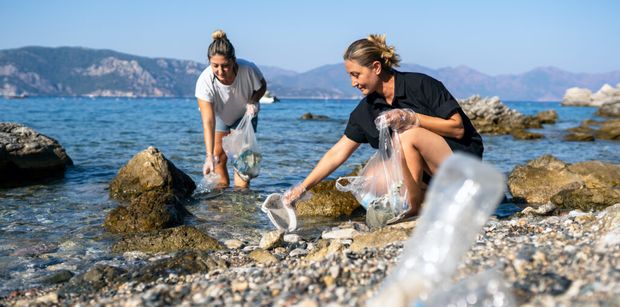 Share and Inspire
It may seem like a simple tip, but being an advocate for our oceans this summer can be powerful. You can inspire others to do the same when you make greener and more responsible choices on a yacht charter this summer. Sharing your journey to help preserve our oceans can raise awareness among others and catalyze change. 
At Boatbookings, we pride ourselves in offering greener crewed catamaran charters. If you want further information on how to tread a little lighter when chartering with us, please contact the Boatbookings team today.