Power Catamaran Charter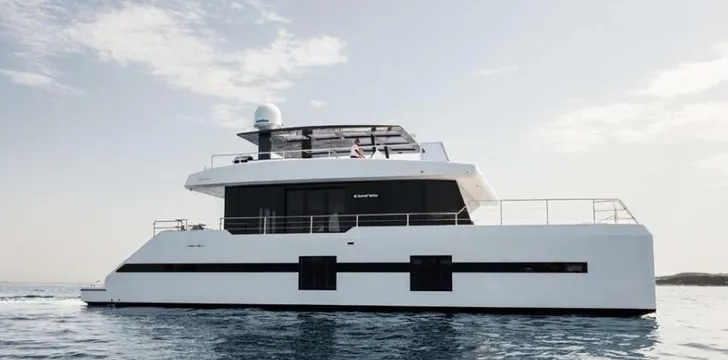 With twin hulls and large lounging areas and cabins as well as a motor, a power catamaran charter is ideal for those love the stability, fuel efficiency and expansive spaces of a catamaran but want the speed and comfort of a motor yacht. The dual hulls of a power catamaran displace far less water than a regular monohull yacht, gaining huge efficiencies in fuel consumption. They also balance the boat a lot more on the water, so there is far less rocking action, reducing seasickness. Power catamarans also provide easy access to the water, which is ideal for watersports and getting on and off your tender.
Imagine island hopping around the idyllic Greek towns, or cruising up and down the French Riviera coastline; our brokers can find you the ideal power catamaran for your holiday,so you can explore these wonderful destinations. 
See our list of power catamarans below and get in touch today to charter a luxury power catamaran!
Other Articles of Interest
Charter destinations