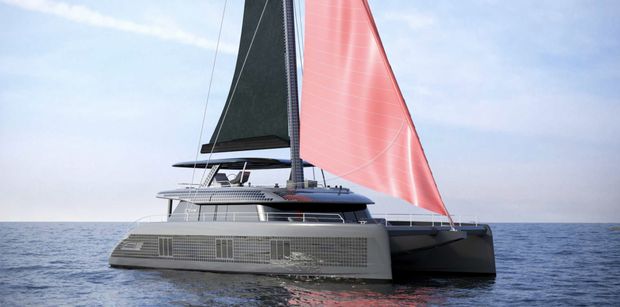 The news is full of stories about the accelerating transition to electric vehicles, but until now, the boating/yachting world has been literally 100% mired in diesel-based propulsion (outside of wind, of course!). This is finally beginning to change! We're seeing innovative developments in electric sailing yachts, catamarans, and motor yachts of all types. This is driven by advancements in battery technology, solar, and massive demand from buyers and charterers for yachts that are more ecologically sound.
The best electric yachts available for charter today!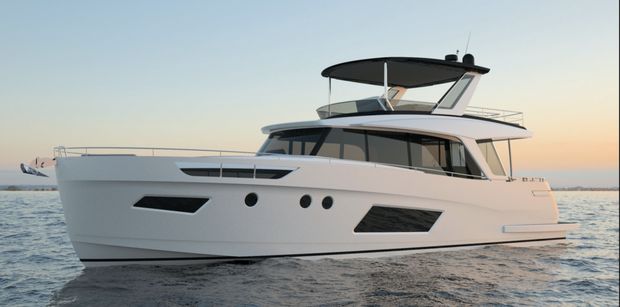 Sunreef Yachts has announced an entire "Eco" range of catamarans (sail and power) that have solar panels embedded in the hull, top, and mast, Voyage Yachts offers the first fully electric charter catamaran in the Virgin Islands, the Voyage 480 Electric. New electric tenders and dinghies are being announced daily. And we're even seeing large motor yachts that are going totally electric, such as the 58-foot Greenline yacht pictured above. Imagine cruising on a motor yacht with little or no engine vibrations!
Besides being better for the environment, electric boats are quieter, offer better acceleration, and are easier/cheaper to maintain. They are also less "stinky". Virtually every marina is well-equipped with ample electric outlets, making charging infrastructure less of an issue than it is for cars. And many new yachts rarely need to be charged at all if there is ample sun – their solar panels charge the batteries instead.
We've compiled our worldwide knowledge on the advances in electric boating on our "Electric yacht and e-boat revolution" page, updated regularly to give you all you need to know in one place.
For charters, we have a listing of electric charter yachts that will help you find the right one for you. Yachts such as the Sunreef E Supercat. If you are interested in "green" chartering, please contact us and we will find the most ecologically conscious yacht and crew available that fits your needs. We're looking forward to the day when yachting doesn't involve diesel fumes, vibrating boats, loud generators, and oily waters in marinas!