Yacht Charter Pricing, Affordability and Value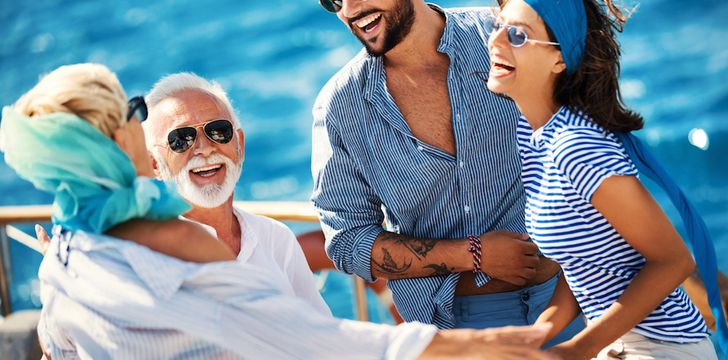 A Guide to Yacht Charter Pricing, Value, Savings, Deals, and Affordability
Yacht Charter Pricing Overview  - the best value in travel? | Caribbean Crewed Catamarans - An amazing deal! | Bring your friends for a better deal | Specials, discounts, and deals | Shopping for the Best Price | Fees and other Charter Costs
---
Yacht Charters - the Best value in Travel?
Yacht charters offer amazing value - we believe strongly that a charter gives you the most value of any holiday.  This is because on any charter yacht, from a bareboat sailing vacation to a crewed catamaran to a luxury charter you essentially get a hotel room or villa that moves around to where you want to be.  You get complete freedom and privacy, while not being charged for daily conveniences such as resort fees, windsurfers, water skiing, and transfers to the nearby sites of interest.  You simply sail there!  
When you look at the total cost of a charter you will often find that it is significantly cheaper than a comparable land-based vacation.  We've offered a few examples below, and your broker can help you understand how you can get the most value out of your charter.
---
Caribbean Crewed Catamarans - An AMAZING deal!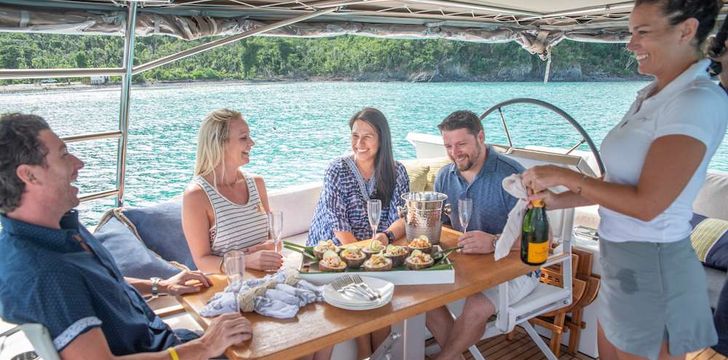 When comparing a crewed catamaran charter in the Caribbean to a 5-star resort, it quickly becomes apparent the great deal you get on a BVI Crewed Catamaran. That's because all food, drinks and amenities are included in the price! Here's a comparison of costs to one of the highly regarded BVI resorts:
 
Crewed BVI Catamaran
BVI 5 Star Resort
 
Price per Week (High Season)
$27,000
(4 Cabin Lagoon 560)
$30,000
(4 Sea View Rooms)
 
Gourmet Breakfast, Lunch and Dinners
Included
$8,400
($150 / Day / Person)
 
Drinks
Included
$1,400
($50 / Day / Person)
 
Daily Watersports
Included
$2,800
 
Excursions (The Baths, Jost Van Dyke)
Included
$2,000
 
Transfers
Included
$150
 
Total
$27,000  (Plus Gratuity)
$44,750 (Plus Gratuity)
 
As you can see, the one price/all included nature of a charter is far more cost-efficient, not to mention that you don't get "nickeled and dimed" every day for simple things such as paddleboards and windsurfers. Crewed Catamarans have no "resort fees". You can go paddleboarding every day, for instance, at no extra charge!  And this doesn't even mention the value that you get when all meals are cooked to your precise tastes, and served when you want them. And finally, the 5 Star resort can't change locations - your catamaran will be in a different gorgeous setting every day! ! Take a look at our BVI Crewed Catamaran Itinerary for inspiration.
---
Bring your Friends for more Fun and a Better Deal!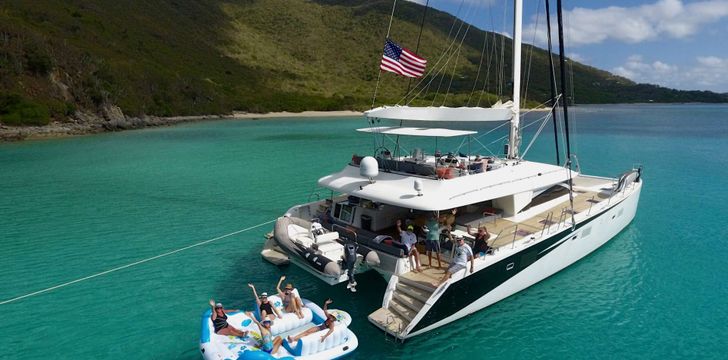 Chartering a yacht has a single base price, so the price per couple is extremely reasonable compared to securing multiple bedrooms or hotel suites. You get the privacy of a luxury villa that can change destination every day, split between your best friends. This example shows how a group of 4 couples can make chartering a yacht very attractive in the British Virgin Islands. 
 
Bareboat Sailboat

Bareboat Catamaran
All-Inclusive Crewed
Charter Fee / Week
From $5,000
From $10,000
From $27,000
Price per Couple / Day
$178
$357
$964
Price per Couple per Week
$1,250
$2,500
$6,750

 
Bareboat Sailboats Bareboat Catamarans BVI Crewed Catamarans
---
Charter Specials, Discounts and Deals
Like any other travel business, there are many opportunities to get a discount on your charter. First and foremost, if you are willing to charter out of high season, you will most certainly get a discount off of the top price, often as much as 20%. And even in high season, you may get a discount if there are unchartered boats, especially if you are looking at the last minute. There are also deals to be found when another charterer had to cancel for personal reasons.
Boatbookings has access to thousands of deals worldwide, and we are constantly updating our specials page to list them. We invite you to look at our specials page and bookmark it so you can visit it regularly to see if a deal comes up that matches your needs.  Also, our brokers have access to all of these deals and can help you find the right one for your next charter.
Bareboat Specials Crewed Specials Enquiry Form
"Shopping Around" does not get you the Best Deal!
What is the job of an independent Charter Broker? We are your full-service consultant for your charter. We source the most suitable yacht for your group configuration, destination and requirements. Our only motivation is to put you on the perfect yacht so that you are completely satisfied, and hopefully enthralled, with the charter! We negotiate on your behalf and will get you the best price available.
We attend the annual yacht charter shows, participate in industry seminars and visit the yachts and destinations first-hand so that we are true experts on the boats we recommend. We guide you from initial enquiry to the moment you step off the yacht. We make our commission from the yacht owner, we don't add it on top of your charter price. You are in safe hands. 
As your yacht Charter Broker, our sole interest is the success of your charter and helping you plan the next vacation. Whether you want to charter around the stunning Amalfi Coast, experience the nightlife in Greek Islands or island-hop around the idyllic Croatian islands, our Brokers have over 50 years combined delivering standout yacht charter experiences.  If you are not tied by specific dates or you are looking for a spontaneous getaway, check out our Specials Page for unmissable deals, available all around the world!
Enquiry Form Specials Board Meet The Team
---
Yacht Charter Fees, Taxes and All Expenses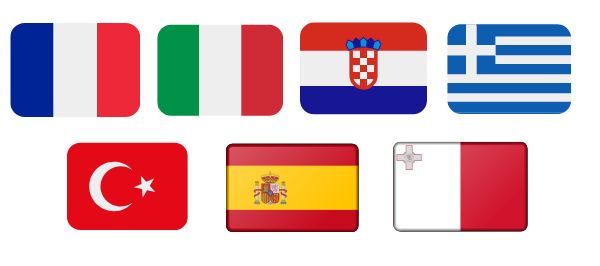 Crewed Mediterranean yacht charters are subject to VAT (Value Added Tax), given all quality crewed motor yachts, sailing yachts and catamarans are registered as commercial vessels. In most circumstances, the VAT is applied by the place of embarkation. For example, if you embark on your French Riviera crewed motor yacht charter in Cannes or Monaco and disembark along the Italian coastline or Sardinia, French VAT would apply to the Charter Fee. The exception from the list below is Montenegro, as 13% VAT is due for all days spent in Croatian waters, which is practically every day on your Croatia yacht charter itinerary. 
• French VAT - 20%
• Italian VAT - 22% 
• Spanish VAT: 21%
• Greek VAT: 12%
• Croatian VAT: 13%
• Montenegro: NO VAT
• Turkey: 18% Tax on Turkish Flagged Yachts
• Bahamas: 4% Taxes
• BVI, St Martin and St Barths: No Taxes
• Grenadines: No Taxes
Charter Terms: The hire and insurance of the yacht, crew food, wages and the yacht's laundry are all included in the quoted charter fee. All other expenses, including fuel for the main engine, generators and water sports, equipment, all running costs, harbour fees, all food, soft and alcoholic drinks, communication costs and local taxes are additional. We are always upfront and clear on how much additional charge there will be on your personalised charter.
The Advance Provisioning Allowance: The additional expenses during a charter are paid for by the 'Advanced Provisioning Allowance', known as the 'APA', generally calculated at 25%-40% of the charter fee. The APA is transferred to the boat before the charter starts, so the crew can provision according to your specific requirements before you embark. The crew purchases everything, such as food and drink. At the end of the charter, the Captain will present you with a fully itemised statement of the APA account, with receipts. If the account is in credit, the balance will, of course, be returned to you. If it is in debt, the balance must be settled in cash or, with the Captain's agreement, by transfer.   
Crewed Catamarans Crewed Motor Yachts Enquire Now
---
Next Steps - Let's Secure the best yacht for your Charter!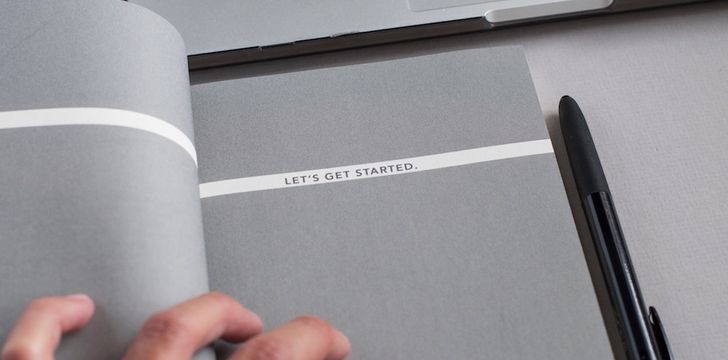 Bareboat Sailboats Crewed Catamarans Crewed Motor Yachts
We have visited the most popular yacht charter destinations in the world, writing about the yachting hotspots and itineraries. Check out our library of charter articles to get inspired for your summer yacht charter vacation. Our experienced Charter Experts will recommend the most professional boats based on your desired expenditure and any other preferences you provide. Please contact the Broker Team directly - we look forward to planning a memorable charter for you.
Enquiry Form Charter Articles Meet The Team
---
Other Articles of Interest
Charter destinations