Whether you are on a bareboat charter catamaran or a crewed charter catamaran, alongside fantastic anchorages, you will likely also want to tie up in a marina or two on your travels.
But marinas significantly impact the environment. They cater to hundreds of boats coming and going, which can have various negative impacts. Firstly this movement can disrupt the local ecosystem if not managed appropriately, and visitors discharge multiple wastes and trash. Marinas are beginning to recognize that they can harm the environment without protocols and mindful practices in place, with now many keen to be greener.
The two leading global initiatives are the Clean Marinas Program and The Blue Flag award, both setting standards for better eco-awareness and environmental preservation.
At Boatbookings, we love hearing about innovative marina designs and sustainable practices being implemented. We take a look at some marinas around the world and how they are becoming greener: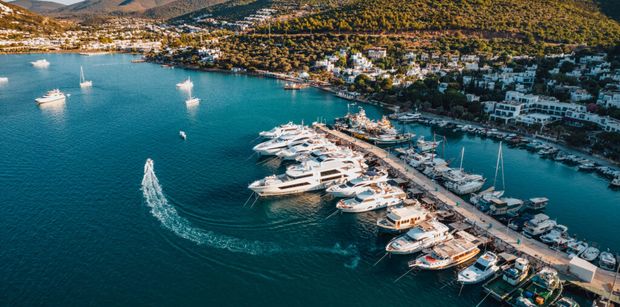 Rybovich, West Plam Beach
The Florida-based Rybovich marina provides berths for boats up to 100m. They meet the stringent criteria to gain its 'clean marina' status through various procedures. The comprehensive recycling center and drainage system that captures almost all the water in the shipyard, which is then filtered and reused both contribute to this. The marina was one of the first partners supporting the Water Revolution Foundation, working to enhance the sustainability credentials of the boating industry. Rybovich is part of the Safe Harbour marina group, which recently partnered with X-Shore to allow and increase easier access to fully electric boats in the USA.
Blue Haven, Turks & Caicos
Recently reopened this year, the Blue Haven marina in Turks & Caicos Islands in the Caribbean has improved its green agenda while gaining the acclaimed Blue Flag award. The marina has increased ecological awareness and conservation commitments by utilizing eco-friendly cleaning and products at the facilities. Sustainable materials and renewable energy are also used throughout. It is part of the IGY group, which in 2021 also pledged to reduce and offset its carbon footprint across its network, helping future-proof its portfolio.
Port Vauban, France
Not only does the largest marina in Europe, Port Vauban in Antibes, have a Blue Flag award, but it was also the first in Alpes Maritime to join the French charter of the environment, striving for best practices in eco-preservation. The marina has gradually replaced fossil-fuel-powered vehicles with a fleet of electric golf carts and bikes. They also have robots collecting floating waste at various port locations and an extensive recycling system.
Flisvos Marina, Greece
Flisvos Marina in Athens won the 'Smart and Sustainable marina award, 2022' at the international competition at the Monaco Yacht Club. The marina uses electricity from 100% renewable sources, keeps water quality at swimming level, and has many environmental campaigns. They also facilitate 16 recycling streams and use environmentally friendly building materials within its walls. Flisvos is part of the D Marin group, recognized for its unwavering commitment to ESG and environmental concerns.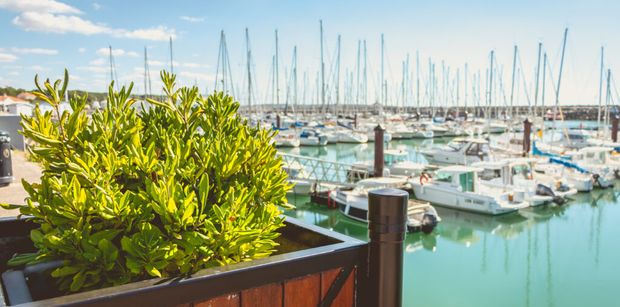 These are just some positive changes we have seen from innovative cleaning solutions, responsible waste channels, renewable energy, and environmental awareness. At Boatbookings, we hope these initiatives will be rolled out in all marinas soon. Contact us today to learn more about the greener catamaran charters we offer and what marinas you can visit!