We are excited to announce an addition to our crewed charter catamarans. This Sunreef 50 Eco, Tiril, is perfect for those wanting a quiet luxury and a lighter carbon footprint on their charter. 
What makes Tiril more sustainable?
This isn't just any charter catamaran; the Sunreef 50 Eco range is electric, innovative, and eco-conscious in design and operation. 
One standout feature is that you can cruise silently with Tiril. The Sunreef is fitted with solar panels, and with energy produced by these and the hydro-generators and wind generators, it boasts silent cruising. The energy is stored in ultralight battery banks, custom-engineered for the Eco range. 
The onboard air conditioning system is revolutionary, designed to keep you cool while conserving energy efficiently and not requiring a noisy generator.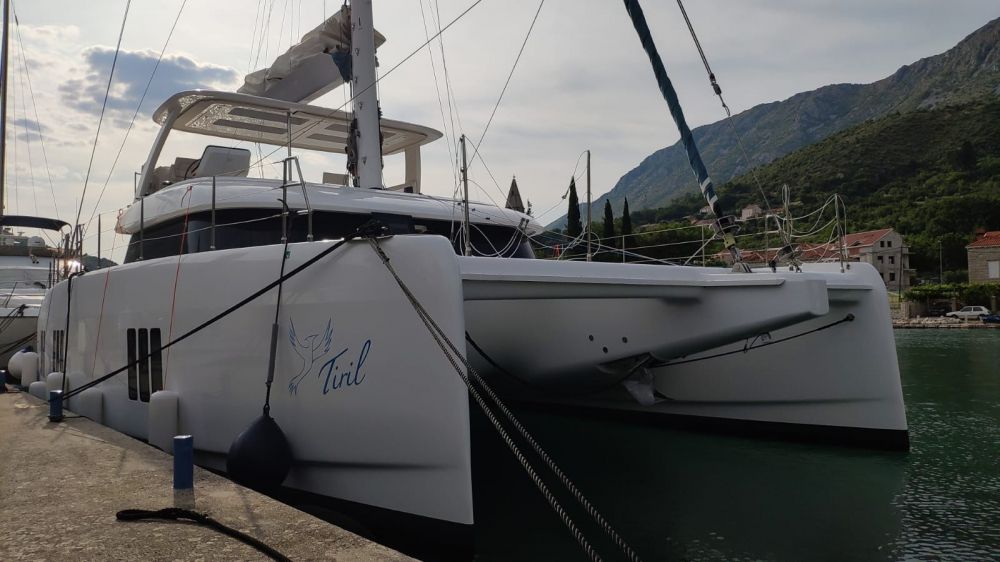 Where will Tiril be?
Tiril will be available for charter across French Polynesia. An incredible, once-in-a-lifetime destination, the islands have plenty to offer. From lush islands and pristine waters to an abundance of tropical marine life. Cruising them in a Sunreef is perfect due to the shallow draft – well suited to easily navigating the atolls and idyllic anchorages.
Our team can help you with bespoke and tailor-made itineraries, from Moorea to The Tuamotus, helping you explore the best of Polynesia while minimizing your carbon footprint.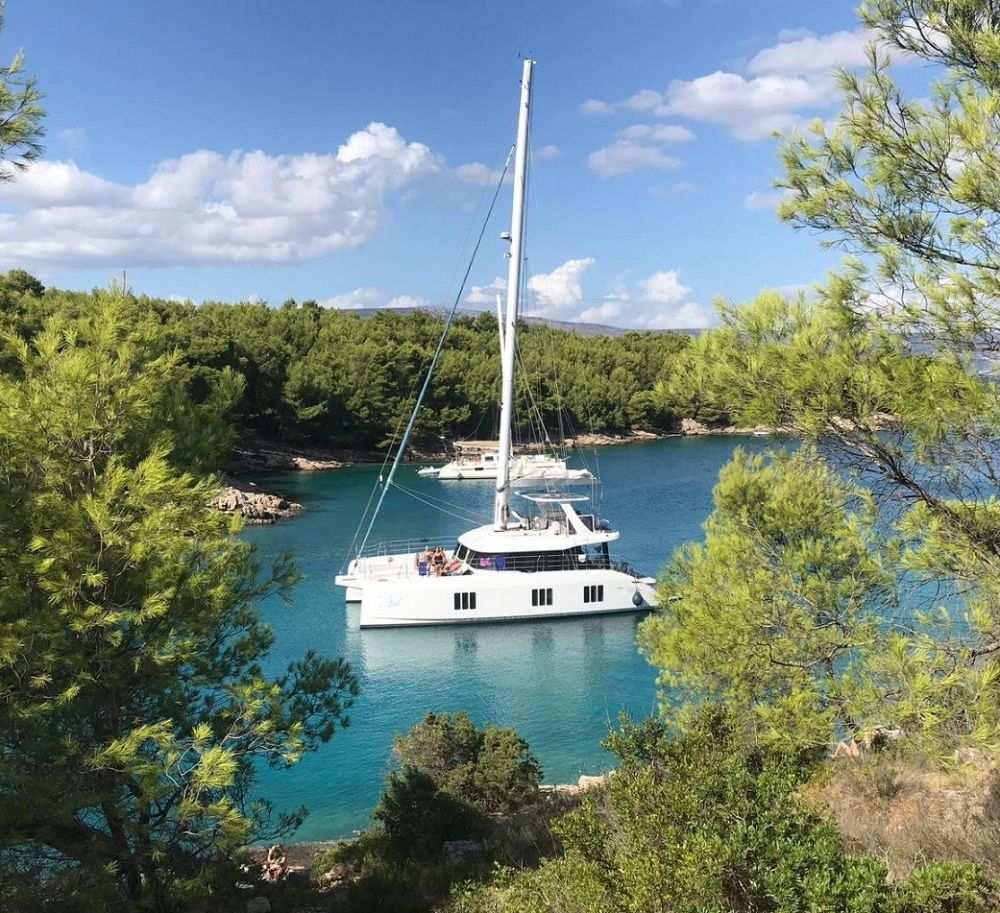 What does Tiril offer?
The Sunreef Eco 50 has four double ensuite cabins and a bunkbed cabin accommodating up to 10 guests. The yacht is fully equipped with everything you will need on a charter and has been finished with eco-responsible materials and sustainable decor.
You cannot cruise French Polynesia without plenty of watersports gear. Trill has sustainable sports such as scuba diving, snorkeling equipment, paddle boards, and wing foiling equipment.
Onboard Tiril, you will be well looked after by its crew. Captain Clement has a passion for sailing and sustainability. He has sailed extensively for years and the last few have been spent exploring French Polynesia. He has also created an eco-responsible cocoa trading company. Lili, the cook and host, is a native of the Tuamotus. She will show you the incredible warmth of the people and culture of the islands. She will also ensure the highest level of luxury and comfort onboard.
Get onboard Tiril today!
What are you waiting for? To enjoy a greener crewed charter catamaran on Tiril in French Polynesia, contact the Boatbookings team today. We are passionate about our oceans and the impact the boating industry is having; that's why we make sure we champion these greener alternatives going forward. Make a difference today and book a more sustainable charter option.