Amidst the quest for greener yachting, catamaran builder Silent Yachts has been front and center in providing alternatives. The Austrian-based pioneer has been revolutionizing the luxury catamaran market by introducing electric propulsion systems that power silent and emission-free catamarans – with unlimited range – while enjoying the luxury and comfort of a superyacht.
Boatbookings supports their vision of creating a new era of sustainable yachting through innovative and self-sufficient yachts and are happy to offer Silent Yachts within our crewed charter catamaran offerings. We are also thrilled when our clients have zero charges for fuel!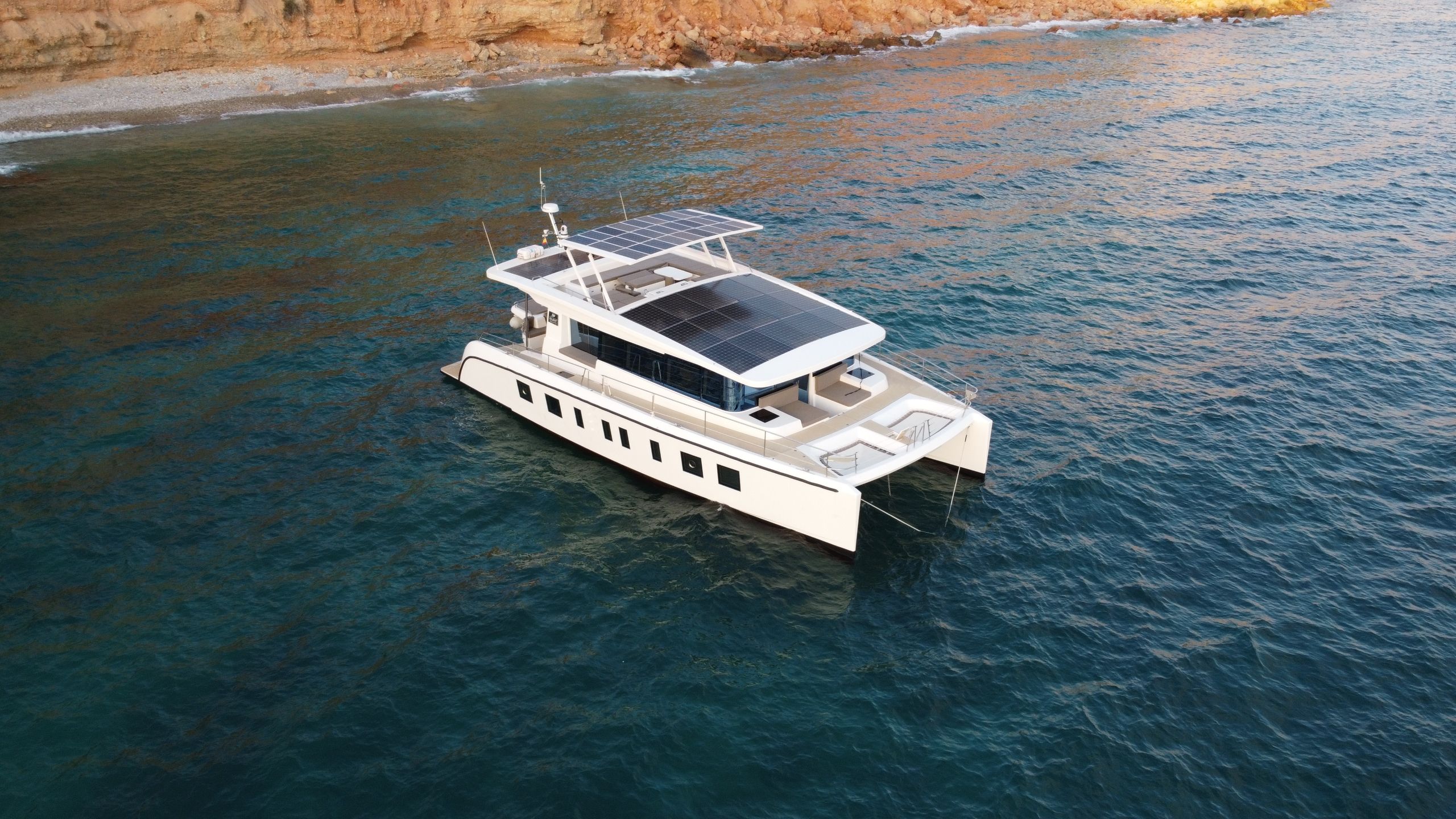 Here are the top reasons to charter a Silent Yacht:
A carbon-free propulsion system
A compelling feature of Silent Yachts is their reliance on electric propulsion systems. They integrate solar panels and advanced battery technologies to enable the catamarans to navigate silently and without generating emissions. Keeping true to their mission, the Silent Yachts manufacturing process is also powered by clean energy that is generated by solar panels in the production facilities.
Cruise in silence
The absence of engine noise and vibrations onboard creates a peaceful atmosphere where you can fully immerse yourselves in the beauty of the ocean. Imagine not being at the mercy of the wind for sailing and yet still being able to hear the lapping waves as you cruise and cross oceans.
Eco-friendly materials
Silent Yachts also outfit their boats with eco-friendly materials. They use a range of materials that are not only more sustainable but also have additional beneficial qualities. Examples include flax fibers, which also have great sound-deadening abilities and dampen vibrations, adding to the silent cruising experience. Bamboo and cork are other examples used within the catamaran design of the decks and cabins.
Nearly limitless cruising range
The impressive catamarans are equipped with an array of solar panels that can generate and store energy onboard. This allows for an extended cruising range while also covering the hotel loads onboard. The kite sail system also enhances efficiency, as the kite design can fly at higher altitudes and doesn't shade the panels. The enhanced efficiency of design means you can enjoy the silence longer and the catamarans have true ocean-crossing abilities.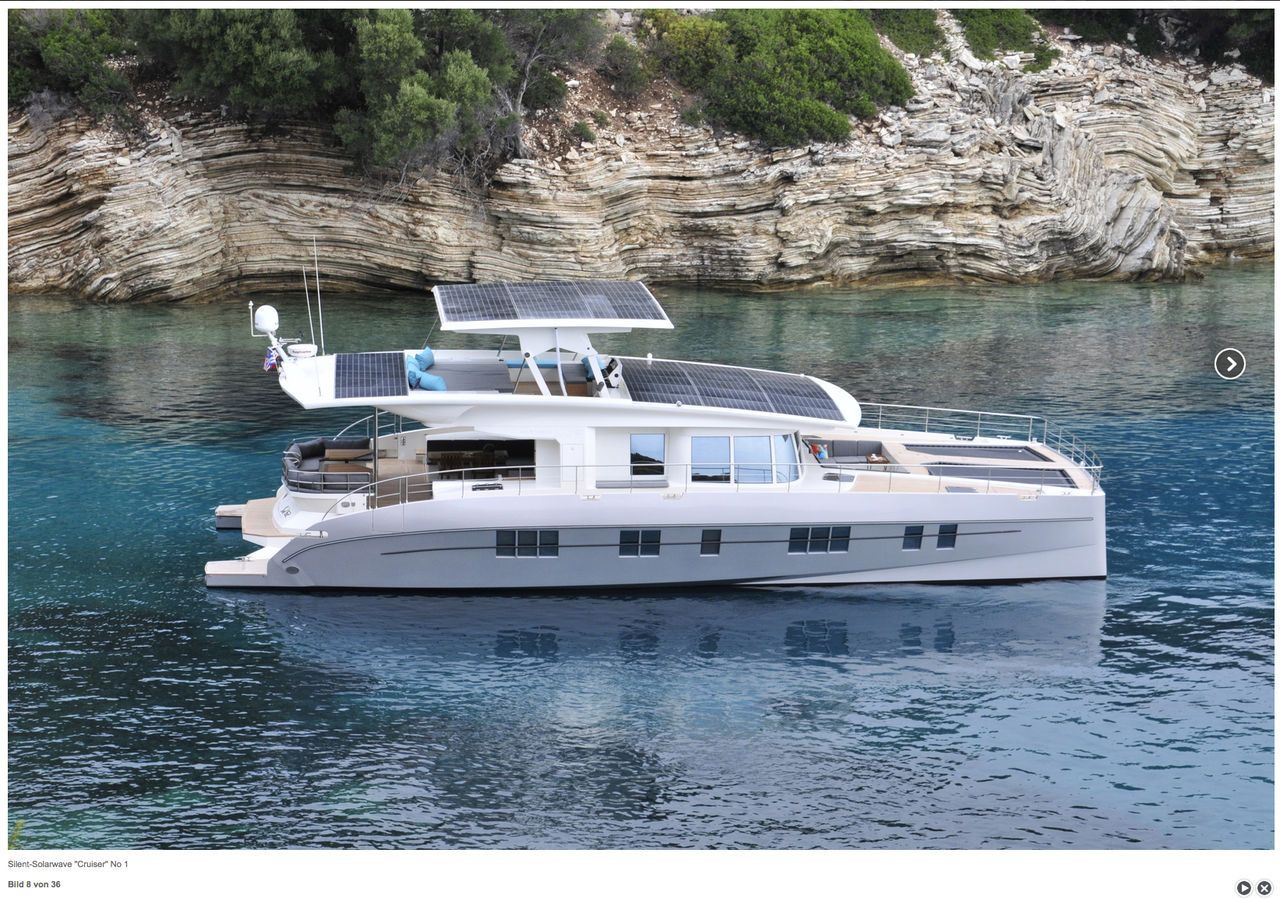 Why wouldn't you want to charter a Silent Yacht today? You can combine a unique, luxurious, and silent cruising experience while reducing your carbon footprint, joining the green revolution. Contact the Boatbookings team to find out more about a greener crewed charter catamaran with Silent Yachts.