Boatbookings evaluated 85 yachts to find the best crewed catamarans for your next Greece or Croatia Charter!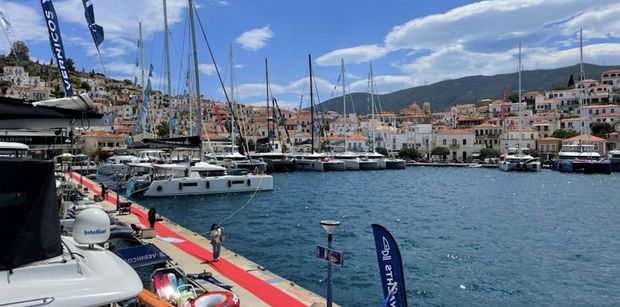 The Eastern Mediterranean Multihull & Yacht Charter Show (EMMYS) has just concluded on the picturesque Greek island of Poros, and it was a resounding success. The event, which was held from May 4th to May 6th, 2023, saw the Boatbookings Yacht Charter Team meet with captains and crew from almost 85 yachts across three days. This provided an excellent opportunity to network and build relationships with yacht owners, and it was also a chance for clients to get a sneak peek at some of the best crewed catamarans in Greece and Croatia for charter in the summer of 2023 & 2024.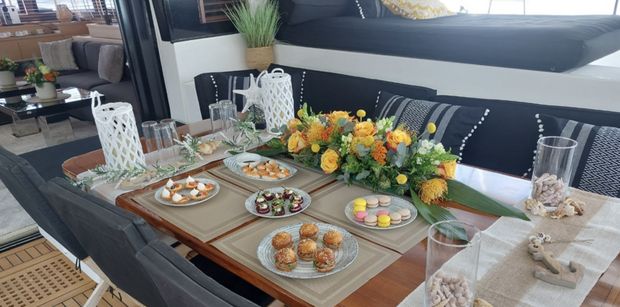 The Best Chefs on Crewed Catamarans at the EMMYS Show!
One of the highlights of the event was the Chef's contest, which saw some fierce competition between some of the most talented chefs in the industry. Chef Savos from ABOVE & BEYOND, Sunreef 80, emerged as the winner in the 60ft+ category, and Chef Giannis from LUCKY CLOVER, Lagoon 52F, took home the top prize in the Emerald category. Both chefs wowed the judges with their culinary skills and creativity, and it was a pleasure to sample their delicious creations.
Our picks for the best crewed catamarans in Greece and Croatia at the EMMYS
In addition to the Chef's contest, there were also several outstanding yachts on display at the show. The Boatbookings Yacht Charter Team was particularly impressed with several vessels, including the stunning VALIUM 55! A brand-new Lagoon 55 with a sleek, modern design and ample space for entertaining able to accommodate 10 guests in 5 cabins.
The team was also impressed by the Fontaine Pajot Alegria 67 sailing catamaran, ALOIA, which boasts a spacious deck and elegant interior, making it the perfect choice for those who want to explore the Greek Islands in style.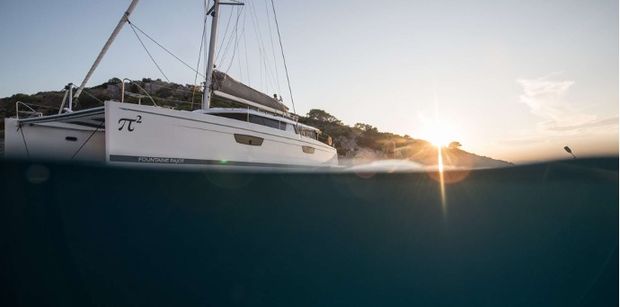 Another yacht that stood out was the Fountaine Pajot Saba 50, Pi 2, which is perfect for families or groups of friends looking for a luxurious and comfortable sailing experience. With a spacious aft deck, modern amenities, plenty of outdoor space, and a great selection of water toys this yacht is ideal for those who want to enjoy the best that the Mediterranean has to offer.
---
Overall, the Eastern Mediterranean Multihull & Yacht Charter Show was a fantastic event, providing an excellent opportunity to discover the latest trends and innovations in the yacht charter industry, especially with respect to crewed catamarans. The Boatbookings Yacht Charter Team was thrilled to meet with so many captains, crew, and industry professionals, and they are already looking forward to the next edition of the EMMYS.