About Boatbookings Yacht Charter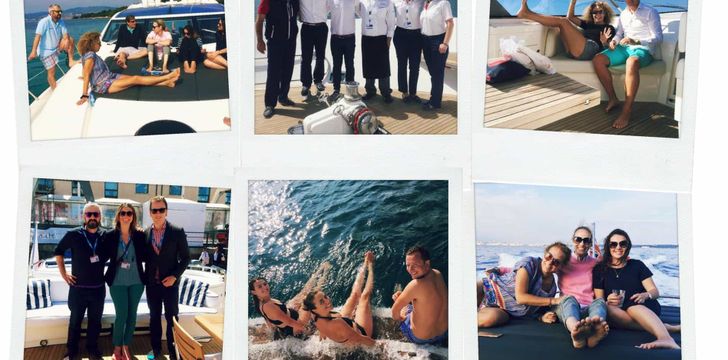 BOATBOOKINGS: The World's Leading Online Yacht Charter and Catamaran Sailing Experts Guiding You Around The World
The Boatbookings team is a group of highly-talented and passionate travel and yachting experts, with unrivalled knowledge and experience of the yachting industry. With a mix of backgrounds from yacht crew to tech start-up executives, and all keen travellers alike, we strive to deliver the highest levels of customer service and support to all our new and repeat clients, their family and friends.  We genuinely love what we do!
Our global team of Charter Experts visit all of the catamaran and motor yacht shows worldwide, from the British Virgin Islands to Barcelona, to discover the top range of yachts available for the season. We have unparalleled knowledge of global superyachts, catamarans and sailing boats in exclusive locations, and the best routes around the world!
At Boatbookings, we organise Luxury Crewed Yacht charter vacations, adventures and experiences on Motor Yachts, Sailing Boats, Catamarans and Gulets as well as static charters for corporate events almost anywhere around the world. Get in touch with any of the team below and we'll get you out on the water!
---
Meet Our Expert Team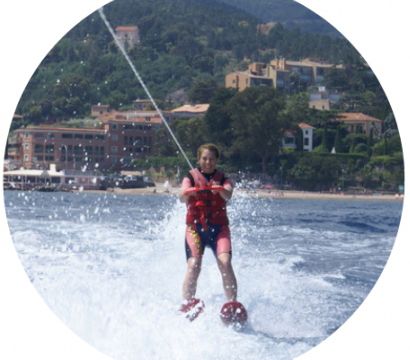 Capucine de Vallée | CEO




Since 2012 as CEO, Capucine has overseen the company go from strength-to-strength and the global team expand. She came to Boatbookings with formidable experience in global business, having had a successful career in FTSE-100 Media companies, international banking roles and Director of The Climate Change Forum.
Born in NYC (USA), Capucine moved to London in her teens.  She has a BA Hons Business Degree from the prestigious European Business School. Capucine has lived throughout the world from Singapore to Spain, Brazil to Poland and travelled extensively. 
Capucine sits on the MYBA Membership Committee, the Worldwide Yacht Brokers Association.  She also sat on the Advisory Committee of the European Business School and is a Founder Member of the MBA Mentor Candidate Program, which she helped create in 2009.
More on Linked In.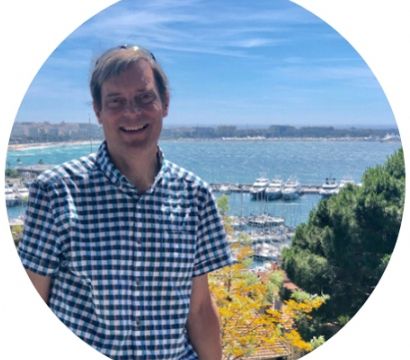 Tom Virden  |  Founder


Tom is a seasoned executive in leisure, travel and technology business, and with a passion for yachting, he has sailed extensively in the BVI, Thailand, Turkey, and Mediterranean. As the original International Business Development Director at lastminute.com, he brings a wealth of knowledge of e-commerce best practices to Boatbookings. Having lived on the French Riviera for many years before returning to his home state of Colorado, he brings a love of world-travel to his business vision.
Tom formerly worked at Apple and Netscape which gave him an unparalleled understanding of how technology can be used to improve the customer experience and make chartering yachts accessible to all. Tom is a graduate of Stanford University and has written for the Harvard Business Review. He was previously a Director at FTSE 100 company Micro Focus but has now turned to invest in small companies focussing on climate change amongst other innovative ventures.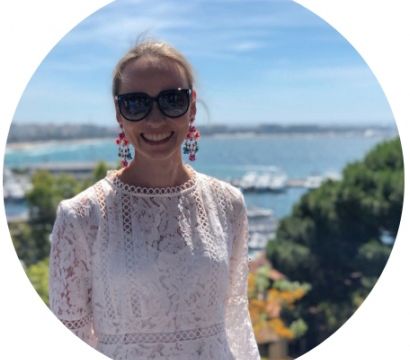 Isabelle Walton Masters  |  Finance and Operations Manager



Isabelle brings a wealth of experience in luxury 5-star hotel management to the Boatbookings team. She honed her skills at prestigious hotel companies including Four Seasons Hotels and Resorts, Hyatt Hotels and Resorts and Relais Châteaux. Isabelle has travelled extensively across Europe whilst working for one of the leading hotel consultant companies in London specializing in financial feasibility studies for new hotel projects before joining us in 2013.
She brings the very best in customer service, as well as the financial know-how to smoothly fulfil her duties. Isabelle loves the French Riviera and visits her colleagues on the coast at every opportunity!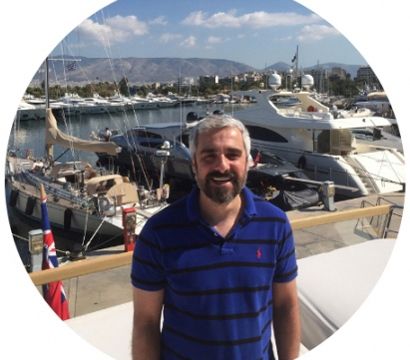 Lambros Tsolakis  |  Charter Broker Director



Lambros brings a wealth of experience to the Boatbookings team, having been in the yachting industry for over 15 years.
Lambros combines a strong educational background, where he holds an MBA, with a deep love for sailing - he has been competitively sailing since childhood! Lambros has extensively sailed in all parts of the Mediterranean as well as in the Caribbean; his first-hand knowledge of these cruising areas result in the ability to specialise in worldwide yacht charter.
Lambros is an active member of 3 of the most prestigious yachting associations: MYBA (The Worldwide Yachting Association), GYA (Greek Yachting Association) and CYBA (Charter Yacht Brokers Association).
Given his global yachting profile and his corporate experience in business and international relations, Lambros personifies the Boatbookings mould of a skilled professional with a passion for all things yachting.
Based in Athens, Lambros' favourite sailing escape is around the Saronic gulf islands onboard his own catamaran.
Contact Lambros See Lambros' favourite yachts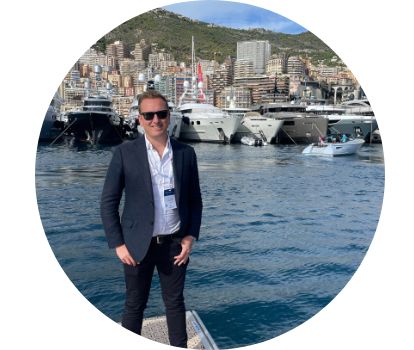 Ben Sutton  |  Charter Director



Nicknamed the 'Yacht Whisperer' by his colleagues, Ben knows the best worldwide motor yachts and catamarans with the most talented chefs. Ben has cruised all around the world and is able to provide unparalleled destination knowledge and first-hand advice to make your vacation unforgettable. Ben continues to be invited by Owners on the world's best charter yachts so that he can add a personal touch to your chosen luxury yacht charter cruise or catamaran itinerary.
Ben loves guiding you through the West Mediterranean, Croatia and Greece each summer, as well as North America & the Bahamas, the Caribbean and South Pacific in the winter season. Whether you're looking to charter for your annual vacation, celebrate a special anniversary or get together with your friends for iconic events like the Monaco Grand Prix, Ben looks forward to helping you create unforgettable memories.
Ben is one of the youngest Brokers to be granted MYBA (The Worldwide Yachting Association) membership and sits on the MYBA Yachtfolio Committee. He is also a member of IYBA (International Yacht Brokers Association), an active member of CYBA (Charter Yacht Brokers Association) and YPY in London. Follow Ben's Blogroll for regular yachting updates to make your charter extra special. Ben recently attended the 2023 Monaco Yacht Show and completed the MYBA Superyacht Management seminar.
Ben splits his time between the Fort Lauderdale office to oversee our winter bookings in the Bahamas & Caribbean, before coming back to London or Cannes to deliver the Mediterranean season. You will often find Ben on the French Riviera, which will always be his third home! 
Contact Ben See Ben's favourite yachts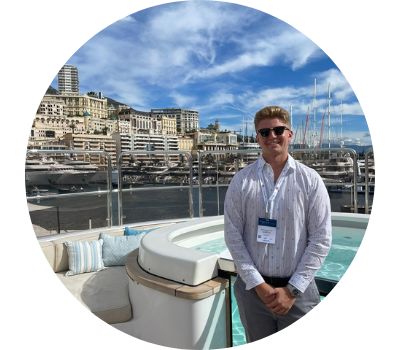 Andrew Gatehouse  |  Charter Broker

Andrew fell in love with yachting at a young age. He started his sailing career at the age of 8 sailing dinghies and then went on to race lasers. He progressed onto becoming a sailing instructor and from there went to sailing yachts, sailing around the southeast of the United Kingdom as well as leading family island hopping charters around Croatia and Greece.
In 2019 Andrew trained to work on superyachts where he gained his tender operator and coastal skipper qualifications. From there he has worked onboard superyachts for UHNWIs in destinations throughout the Middle East and the Caribbean. He has traveled across the Caribbean from St Maarten, St Barthélemy, Anguilla and Puerto Rico, and looks forward to sharing his secrets to guarantee unforgettable catamaran and motor yacht charter memories.
During his career onboard crewed motor yachts, Andrew spent a lot of time driving tenders and running onboard watersport activities. His yachting experience and knowledge have brought key skills and insights to aid in delivering the perfect charters for our clients. To build on his expertise, Andrew completed the MYBA Superyacht Management seminar and acquired his Yacht Brokerage Diploma in June 2023. Andrew recently attended the 2023 Monaco Yacht Show.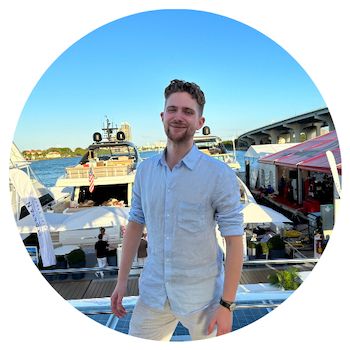 Daniel Davies  |  Charter Coordinator

Daniel discovered his love for sailing at a young age, dinghy sailing in the Greek islands with his family and friends.  He progressed to monohull yachts and eventually onto motor yachts and catamarans. At the age of eighteen, Daniel decided to defer his Business School place at Portsmouth University for one year, so that he could train for his commercial Yachtmaster certificate with the UK Sailing Academy in Cowes.  This involved almost six months of winter sailing in the English Channel, experiencing much hardship and every conceivable type of bad weather, including ice on the deck!
Warm weather eventually followed with six months of skippering a fleet of up to 15 yachts from Dubrovnik along the coast of Croatia, working on custom itineraries according to the prevailing weather conditions and leading his crew and his flotilla as far as Hvar.  Customer feedback was always extremely positive and complimentary. 
Daniel's family are keen sailors and together they have literally travelled around the world on sailing holidays - cruising the Mediterranean destinations in the summer and in the winter, his favourite, the BVI and surrounding Caribbean waters.  As a genuine foodie, he brings a wealth of experience and passion into client itineraries, on and off the water with valuable insights into activities for kids and the best restaurants!  Ask Daniel anything food, destination or boat related - he loves to help out in planning the most memorable vacations for you and your family and friends!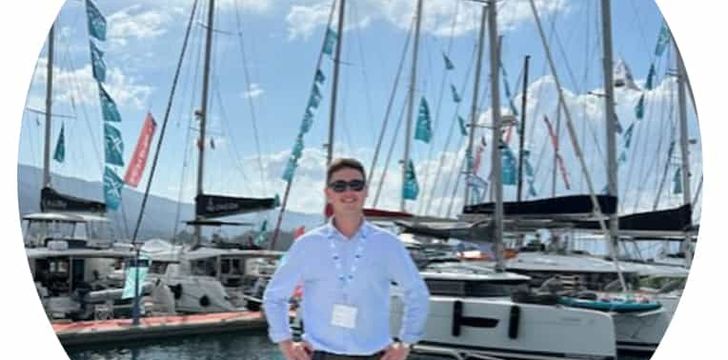 Patrick Lee  |  Charter Coordinator

Patrick has a passion for the outdoors, sport and adventure. His first memories out on the open water come from the beautiful south coast of England in Cornwall. Completing numerous dinghy sailing qualifications and eager to achieve his Powerboat Level 2 license to take all tender driving responsibility from his father, initiated his love of all things maritime. A memorable sailing holiday exploring the historic and unspoilt Croatian coastline further confirmed this.
Having completed a degree in Sport and Exercise Science from the University of Birmingham, Patrick discovered the pathway for employment onboard superyachts. Acquiring all the necessary qualifications, a fortunate breakthrough saw Patrick follow the sun on a 65m Feadship crewed motor yacht. During this time, he cruised the Caribbean, SE Florida, completed a transatlantic and cruised the Mediterranean, which included the Balearic islands of Mallorca and Ibiza, the French Riviera, Croatia and Greece. Often found entertaining younger guests with the extensive water sports equipment on offer, quiz Patrick on the most popular and his personal favourites.
Patrick has cruised the world's best yachting hotspots and brings a wealth of destination and boating knowledge to deliver you the memorable charter experience.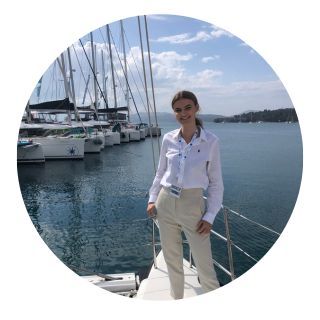 Kristyna Royds  |  Charter Coordinator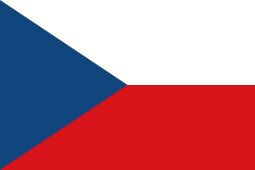 After her first sailing holiday in Greece at the age of 11, Kristyna has enjoyed many flotilla holidays sailing in Turkey, Croatia and Mallorca. She developed a love of water sports after living in Dubai for a year as a child. Since then, she has enjoyed many beach holidays, sailing dinghies and windsurfing in the Mediterranean. 
Kristyna studies Buisness and Marketing at Oxford Brookes University, currently on her placement year working at Boatbookings. She loves to travel and to plan trips abroad with friends and family, whether it be skiing in Austria or exploring new sunny destinations.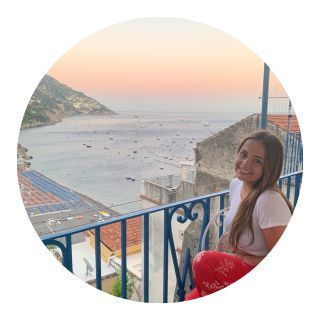 Jess O'Connell  |  Charter Coordinator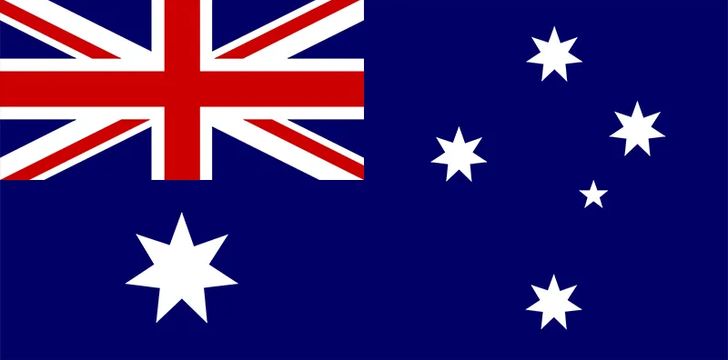 Jess has a great love for all things maritime, which came from a young age, being out on the water with her family in Australia. 
Having completed a degree in Water Recreation and gaining her Scuba Diving License, Jess loved accompanying her father sailing their family Catamaran in the bays of Melbourne, which regularly involved a dive excursion. Her passion only grew, which saw Jess jet off to Europe, landing in Greece before heading to the infamous Amalfi Coast. 
The different islands of Greece soon became Jess' favourite place to travel, and since then, she has been on numerous sailing trips to the Cyclades Islands, involving visits to Santorini and Mykonos. She believes chartering a yacht is the easiest and best way to see a destination, where you can immerse yourself in the culture and experience the best of both worlds!
One of Jess' most memorable trips was sailing around the islands of Croatia where she has established great knowledge of the Dalmation Islands, from the beach clubs in Hvar to the serenity of the Mljet National Park. Whether you're wanting a relaxed holiday with family or an action packed adventure with friends, Jess is here to assist you in making unforgettable memories in the most amazing places around the world.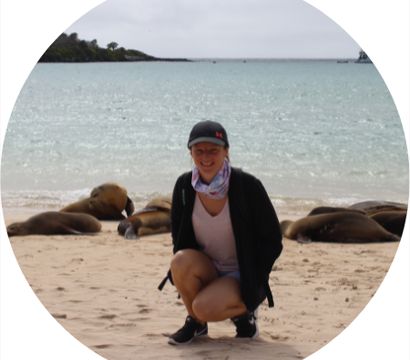 Kim Christie | VIP Client Executive

Kim has always had a passion for travel. Shortly after finishing her studies in travel and tourism she moved to Dubai to sell property on the famous Palm Jumeirah Island. Looking for a new adventure she relocated back to Europe to teach English to children in Madrid. Unable to settle and shake off the travel bug, she then found herself backpacking her way around India and South East Asia. 
Kim spent seven years of her career in England specialising in expeditions to the Polar regions. She managed operations on the ground and tailor-made charter experiences throughout the Arctic and Antarctica. Her love for boats and wildlife soon introduced her to the Galapagos Islands which is where she has resided for the past three years. In her spare time, she enjoys travelling, hiking and free diving.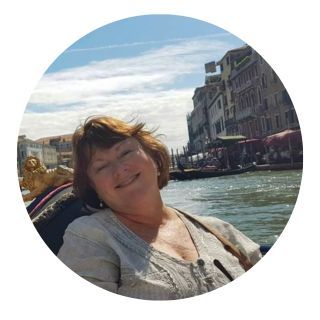 Eimer Tansey |  Finance and Operations Executive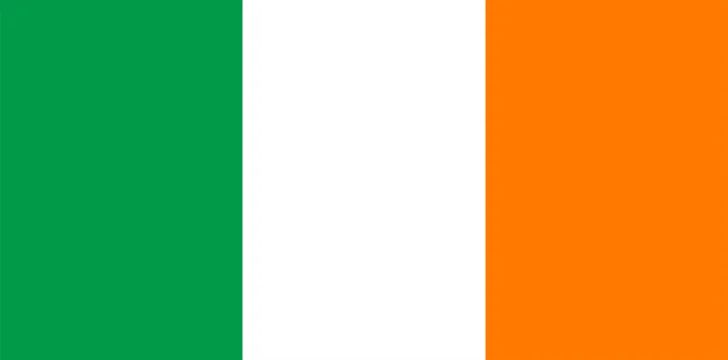 Eimer has an impressive thirty years of accounting and administration experience behind her. Having worked in the Royal Irish Yacht Club in Dublin for many years, she decided to relocate to the sunny south east of Ireland, where she is surrounded by pristine blue flag beaches and championship golf courses, not to mention the enviable availability of the finest fresh seafood.
Eimer brings a wealth of knowledge of all things nautical, owning a 42' Sloop which has sailed around the Mediterranean, down to the Canary Islands, and closer to home, navigating the British Isles and coast of Ireland. 
She has blended in seamlessly with the team at Boatbookings and is excited about the growth and future of the company, as we continue to provide clients with the highest level of service when planning unforgettable charter vacations!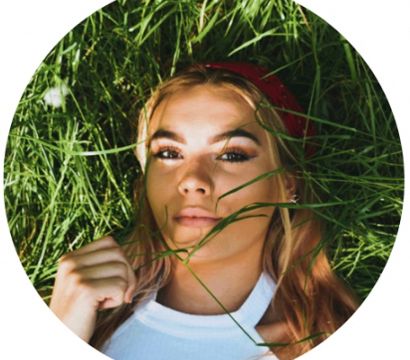 Jazz Grant | Marketing Assistant

Jazz is one of our newest members to the Boatbookings family and is based in London but loves to spend her time in France more than anything.
She has a real passion for the south of France as she has been there since she was young, visiting her family home. Jazz adores being in the water, paddle boarding and of course relaxing on the many French Riviera beaches.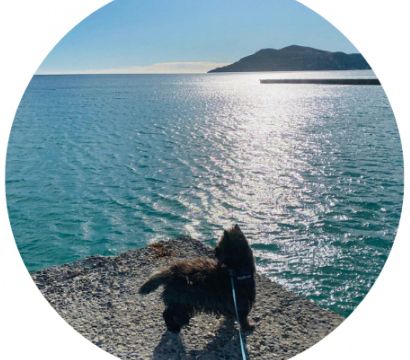 Kate Thompson  |  Team Assistant


 Kate provides assistance to the team and all our charter clients. She is based in the South of France and loves to get out on the water when she can - be it on a boat, catamaran, yacht or a paddle board! Wherever she goes, Pebble goes! So look out for that Cairn Terrier around Antibes! 
---
Boatbookings Yachting Industry Memberships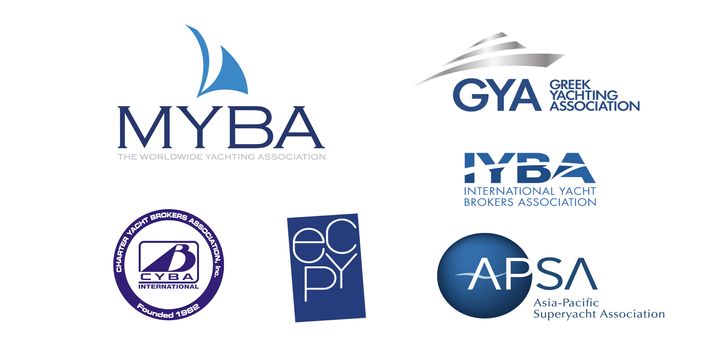 Boatbookings and our brokers are proud members of the key Yachting Associations and Charter Industry Groups: MYBA (The Worldwide Yachting Association), CYBA, ECPY, IYBA, GYA and APSA to name a few.
Through our memberships, we keep current with marine issues including regulations and safety, visit new yachts and meet the crew, learn about new and changing destinations, and follow market developments. Our associations allow us to be better brokers and advisors to our clients.