St Thomas Yacht Charter Guide | USVI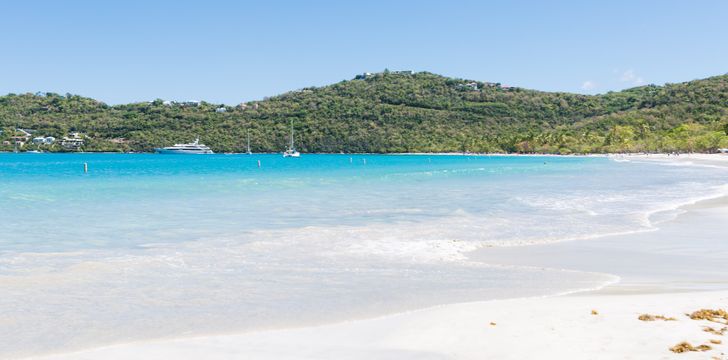 Discover the top yachts available in the US Virgin Islands for a luxury motor yacht or crewed catamaran charter experience
St Thomas is one of the most popular ports in the US Virgin Islands to step onboard your USVI luxury motor yacht or crewed catamaran in the USVI. A yacht charter from here is the perfect gateway to the Caribbean, as you can easily explore both the US Virgin Islands (USVI) and the British Virgin Islands (BVI). Whether you chose to embark on an epic motor yacht itinerary through the US Virgin Islands or a weekly USVI crewed catamaran sailing adventure from Charlotte Amalie on St Thomas, our Charter Experts have an unrivalled knowledge of the area and only suggest the best yachts suitable for you.
Not only does the island offer glorious sun-drenched beaches, vibrant aquatic life, and picturesque port towns, but it also is part of the USA and therefore well serviced by numerous direct flights from the mainland. Boatbookings have curated a list of the top motor and sail yachts available in the USVI below, that can be chartered out of St Thomas' port of Yacht Haven Grande.
Should you wish to step ashore and indulge in some Caribbean delights away from the yacht, we highly reccommend tendering ashore to Zozo's in Caneel Bay, Lovango Beach Club, or settling down for a shaded lunch at Lime Out, sampling local USVI delicacies. Alternatively, incorporate both the BVI and USVI on a 7 day Virgin Islands yacht charter.
If you seek an adventure-rich charter, contact one of our Charter Experts and begin planning your vacation in the US Virgin Islands or the British Virgin Islands.
Other Articles of Interest
Charter destinations