Boat Rentals - the Basics of a Boat Rental Holiday Vacation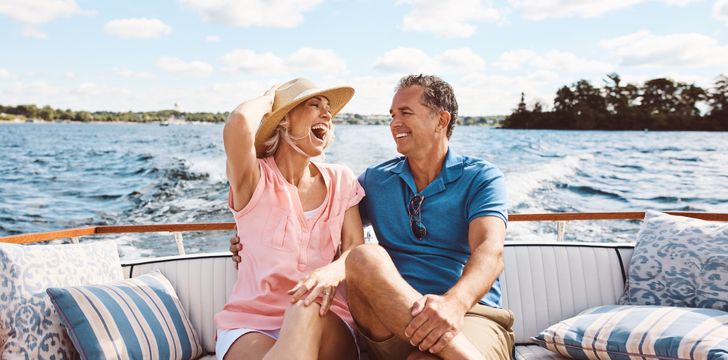 Bareboat Rentals | Bareboat with Skipper | Crewed Boat Rentals | Sailboat Rentals | Catamaran vs Monohull
If you are interested in chartering a yacht, whether it is for a Bareboat vacation (your sail the boat yourself) or a Crewed Charter (that comes with a skipper + crew), we can take care of your needs! We have access to all the charter yachts, worldwide, check out our yacht charter destinations page! To get started, we will explain many of the standard boat rental terms below. Or just contact us and we'll be happy to help - our service is free, the owners of the boat pay us!
---
Bareboat Rentals / Chartering a yacht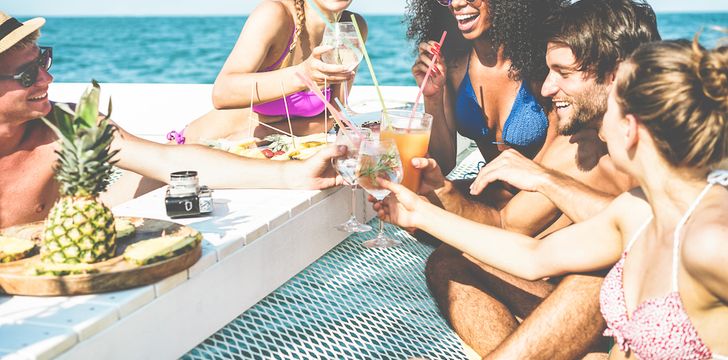 Bareboat renting is where you rent a boat and your group acts as the crew and drives/skippers the boat. You are free to plot your course and set the itinerary anyway you want within the defined sailing regions where you rent.
In order to have a successful Bareboat Rental, at least one person needs to be able to sail and navigate the boat. In many areas of the world, such as the Mediterranean, this person will need to have a certificate or yachting license before the owner or fleet manager will allow you to charter their yacht. Our broker team will be able to assist you with this process of approval. 
See our bareboat yacht rental guide See our list of bareboat rental boats worldwide
---
Renting a boat "Bareboat with Skipper"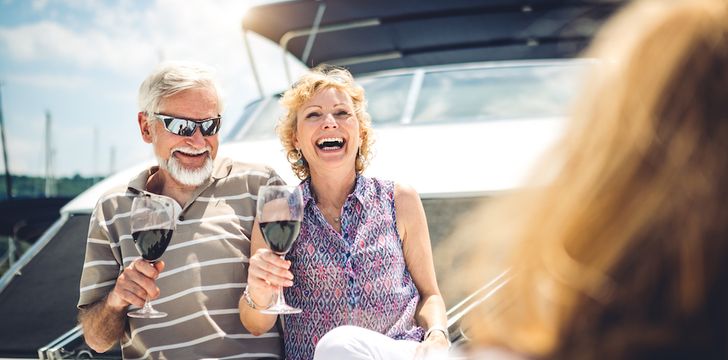 Many people who are good sailors still want the added security of hiring a skipper during their rental, who helps plot the itinerary, anchor and moor the boat, raise the sails (if you have them), and generally manage the boat. Even if you are a skilled sailor, you may not be familiar with the waters, or you may want to be able to spend more time with your family instead of navigating the boat. If you want to rent your boat "bareboat with skipper" we will be happy to locate a qualified skipper who will help you out (and usually become a great friend during the charter!)
---
Crewed Boat and Luxury Yacht Rentals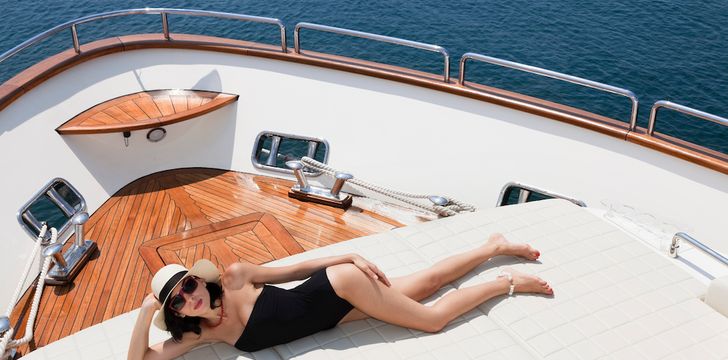 Crewed Motor Boats allow you to have the boating vacation of your dreams in comfort and style!! These yachts range from 40 feet to over 300 feet long, and carry an ever-increasing number of water toys and creature comforts including spas, masseuses, gyms, broadband internet, high definition video, renowned chefs... you name it and someone has it on their yacht!
The Crewed Motor Boat you choose depends on many factors - number of cabins required, style (classic, modern, sexy, etc.), and amenities desired. There are so many choices, we as a quality charter yacht broker can help you through the decision process so that you find the boat you need. We've probably been on the boat and met the crew, so we can give you first-hand advice.
See our crewed boat rental guide Our luxury crewed yacht rentals Our list of crewed boat rentals worldwide
---
Sailboat Rental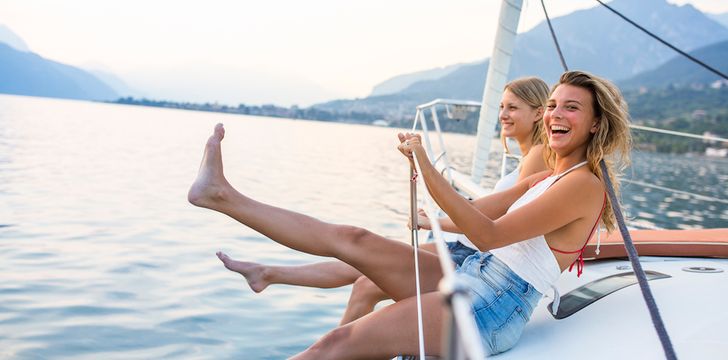 Sailboat Rentals are becoming one of the major categories of holiday vacations - an amazing alternative to a hotel! There are unlimited stunning cruising areas such as the BVI, Grenadines, Croatia, South of France/French Riviera, Palma, Mallorca, and Ibiza in Spain, Italy - especially Sardinia and the Amalfi Coast, Phuket Thailand, to name just a few! If there is wind, water, anchorages, and beautiful scenery, we will generally have charter sailboats there! Boatbookings has thousands of quality charter Sailboats ranging from 30 to 100 feet (and more), and from all the major boat manufacturers such as Beneteau, Bavaria, Dufour, and Jeanneau.
Our Charter Sailing Yachts Worldwide
---
Catamarans vs Monohull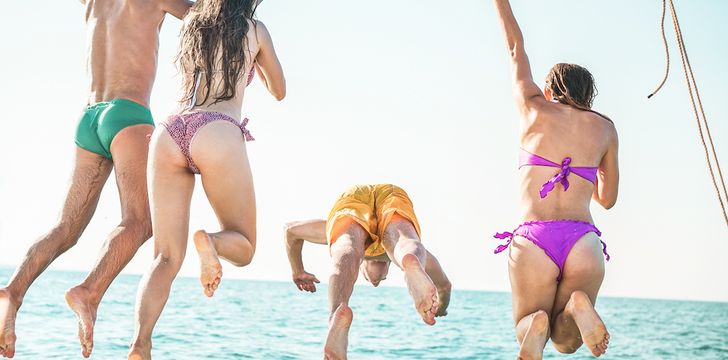 If you're looking for a sailboat, do you want a Catamaran or a Monohull (traditional sailboat with one hull)? We often recommend Catamarans for families because they're more comfortable and have some other nice features that are good for holiday vacations: in general, Catamarans have more "living space", are easier to navigate in shallow water, provide great forward views from the salon, have a big "trampoline" sun decks and are easier to get in and out of the water on.
For more information about the benefits of Catamarans for Sailing Holidays, see our Catamaran yacht charter guide. We also have an article on Crewed Catamaran Charters - if you're looking to be pampered!
Our Catamaran Charter Boats Worldwide
---
Want to know more? We have a full section of articles in our Chartering Information section. You may also want to check out our "Frequently Asked Questions" page.
Help Me Plan My Boat Rental More Boat Rental Articles and Destination Guides

---
Other Articles of Interest
Charter destinations