Singapore Yacht Charter Guide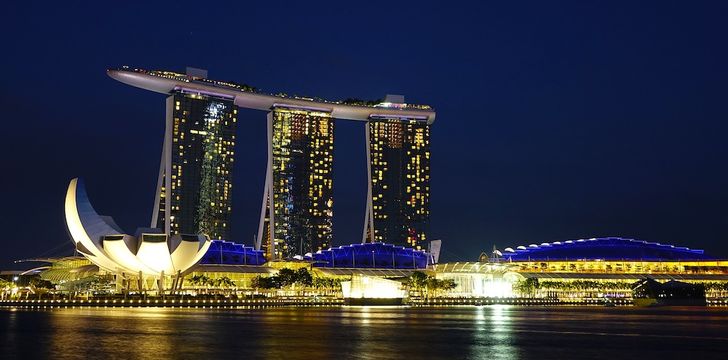 Charter a luxury motor yacht, crewed catamaran or bareboat sailing yacht in Singapore for the ultimate vacation with family or friends
Getting There | Shopping | Climate | Cuisine | Singapore Grand Prix | Yacht Charter for Corporate Entertainment, Events, and Team Building | Our Charter Yachts
Around 10 million tourists visit Singapore each year, of which some of use it as a 3-4 day stopover at the start or end of their longer sailing holiday in Thailand or Bali, for example. However, Singapore in itself is an amazing holiday destination with so much to offer!
Many things attract people to Singapore – cultural diversity, colonial history, world-class shopping, the beaches of Sentosa Island, the Jurong Bird Park with its flock of 1000 flamingos, and the world's only Night Safari where you can explore animals from around the world with no visible barriers between you and the 1200 wild animals!
The nightlife here is unparalleled; riverside shophouses of Boat Quay have been transformed into dozens of bars, pubs, and restaurants, whilst Clarke Quay is party central with chic bars and clubs such as Ministry of Sound open til 6 am. Real ale breweries such as The Pump House and Brewerkz are full every night and high-class restaurants offering every possible type of cuisine can be found all over the city.
In September 2008, Singapore hosted the first ever Formula 1 night race, and in 2009 the first of the 2 integrated resorts with casinos opened its doors at Marina Bay. The Gardens at the Bay are breathtaking and the infinity pool atop the Marina Bay Sands Hotel offers the most spectacular view over the city's central business district!
Singapore Charter Yachts Contact Us
---
---
Getting There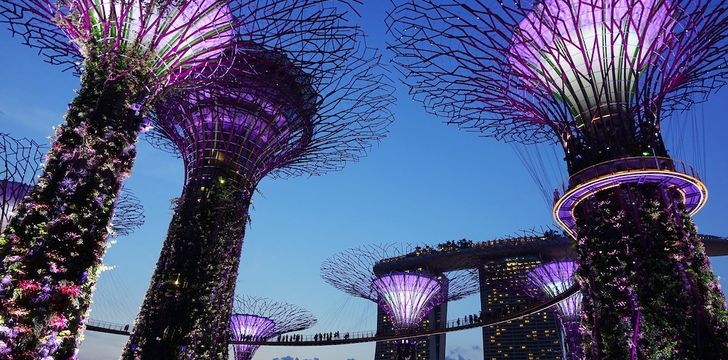 Singapore's Changi Airport is a major Asian aviation hub, is the primary civilian airport for Singapore, and one of the largest transportation hubs in Southeast Asia. Changi Airport serves more than 100 airlines flying to some 320 cities in about 80 countries and territories worldwide.
Changi has received over 250 awards from travellers and travel magazines and was rated the world's best airport by Skytrax in 2006. Someone once noted that walking through the terminal buildings was like walking through a 5-star hotel lobby! It is named Best Airport in the World after winning over 500 awards!
Fast and easy air connections are available to all the other sailing destinations of SE Asia such as Phuket, Thailand, Langkawi, Malaysia, and Bali, Indonesia, so dual destination holidays are easy to arrange. Add to this the fact that virtually everyone speaks English, the city is exceptionally clean and safe, and the public transport system is widespread and efficient, it is really no wonder that tourist numbers are growing every year.
Popular hotels in Singapore include the up and coming Andaz Singapore, as well as the Park Hotel on Farrer Road and of course the luxurious Marina Bay Sands Hotel. 
---
Shopping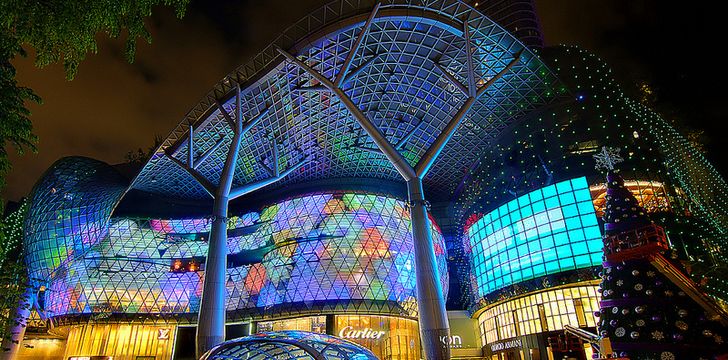 Need some retail therapy after the rigours of sailing around SE Asia?
If so, the centre of Singapore probably has more shopping centres per square kilometre than anywhere on the planet! Everything from local goods at roadside stalls up to famous international brands available in high-tech shopping malls, you can find it all in Singapore. 
There are various focused shopping areas with distinct cultural ambiences eg Chinatown, Arab Street, Little India, but Orchard Road is the most superior of them all, hosting dozens of multistory shopping malls. Typical opening hours are 10 am to 10 pm, but midnight shopping is also possible in many parts of the city.
And if you are exhausted after all that, why not enjoy a 'Singapore Sling' cocktail at the world famous Raffles Hotel!
---
Climate and Weather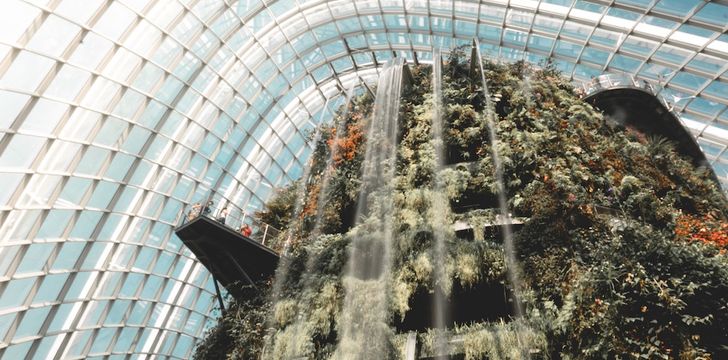 Sitting almost on the equator, the climate is tropical, with no distinct seasons like in the US and Europe. The temperature does not vary dramatically throughout the year, with an average maximum of 31°C, and an average minimum of 23°C. The wetter monsoon season occurs in November to January, with May to July being slightly hotter months, but Singapore is hot all time of year; you'll be thankful for aircon to say the least!
---
Cuisine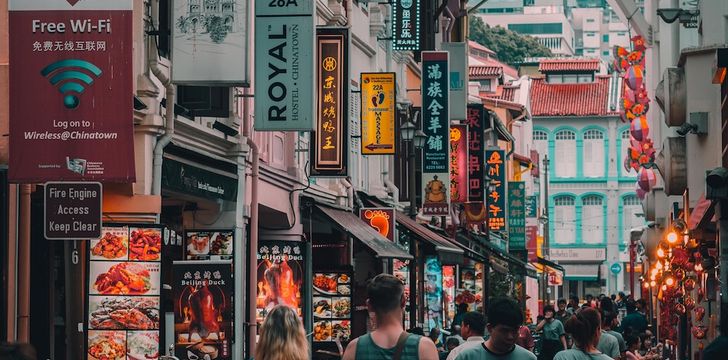 Singapore's cuisine is a reflection of its strong multi-cultural heritage, with a fusion of Indian, Malay, Chinese, Tamil, and much more, coming together over the decades to provide a truly cultural experience in its own right.
In the hawker stalls found in every corner of the island (and open all hours!), you will find Chinese food stalls using traditional Malay ingredients and cooking techniques, Malay food stalls serving halal versions of traditionally Tamil food, and any other combination you can think of. The tradition chicken rice dish is extremely popular - and delicious!
In the upmarket nightlife areas, you can find high-class restaurants from every corner of the globe, and don't forget the local Singapore seafood specialities such as chilli crab or barbequed stingray.
---
The Singapore Grand Prix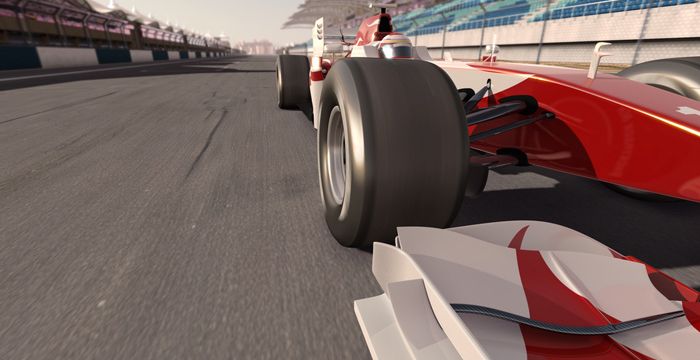 The inaugural Singapore Grand Prix, and first ever night Formula 1 Race, was held in September 2008, and by all accounts, it was a great success. One of only two "in city" venues on the Grand Prix circuit, it is becoming a major highlight on the world's racing calendar.
The race circuit is 5.067-kilometres (3.148-miles) long, and, similar to Monaco, runs through the streets of the city. The race organisers install powerful lighting systems to make for safe racing at night and to allow good viewing for spectators and TV viewers.
The race runs over two days in late September. Saturday is the qualifying day, where the starting positions are determined in reverse order of the driver's lap times. Sunday is the actual race, starting at 8 pm, and runs for 61 laps.
Grandstand seating and hospitality areas lining the track are able to accommodate more than 80,000 spectators. While auto racing is the main attraction, throughout the weekend there are hundreds of other related events and parties that make it THE major event during that time in Asia. Click here for complete information and dates on the Singapore Grand Prix.
---
Yacht Charter for Corporate Entertainment, Events, and Team Building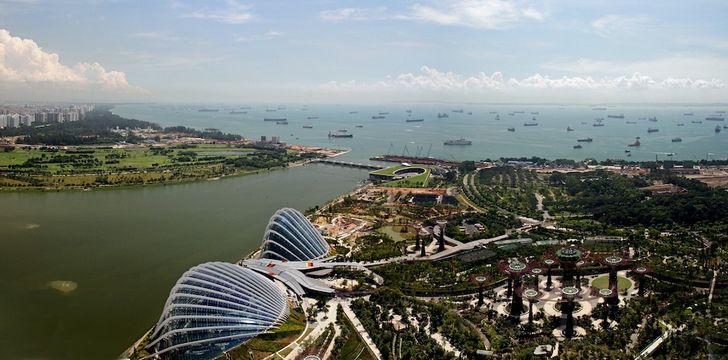 If you're looking for the ideal venue for conducting your next business event - we highly recommend doing it on a motor or sailing luxury yacht charter in Singapore. Events on yachts are often far more impactful than just hiring another hotel meeting room. We have a full range of boats and activities for corporate entertainment in Singapore or for unique, sailboat based, team building events.
Singapore Team Building Yachts Corporate Event Yachts
---
Our Charter Yachts
Boatbookings knows the region and boats and can find you the ideal charter yacht, be it crewed, sail, motor or catamaran. Click here to see our Singapore Charter Yachts or simply contact us and we'll recommend the best yacht for your luxury boat charter in Singapore.
Singapore Day Charter Yachts Singapore Weekend Charters
---
Similar Asia Destinations: Southeast Asia | Thailand | Phuket | Myanmar/Burma | Malaysia | India | Bali and Indonesia | Tahiti
Other Articles of Interest
Charter destinations