Yachting and Boating Glossary of Terms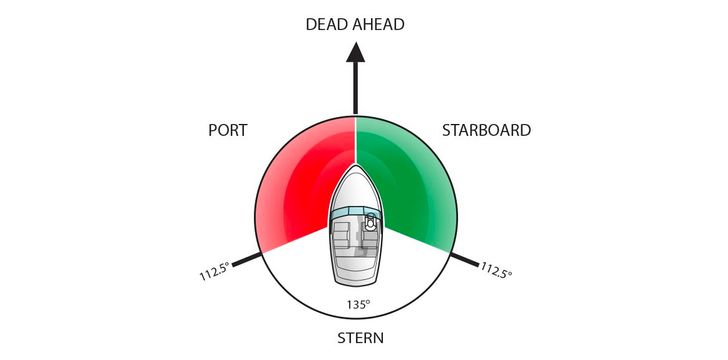 Which side is "Starboard"?
Important yachting and boating terms, all in one place!
The yachting world is full of nicknames and jargon - it can be hard to understand some of the technical language used. Scroll down to read through some of the most popular sailing terms and what they mean!
Skip to:
A
B
C
D
E
F
G
H
I
J
K
L
M
N
O
P
Q
R
S
T
U
V
W
X
Y
Z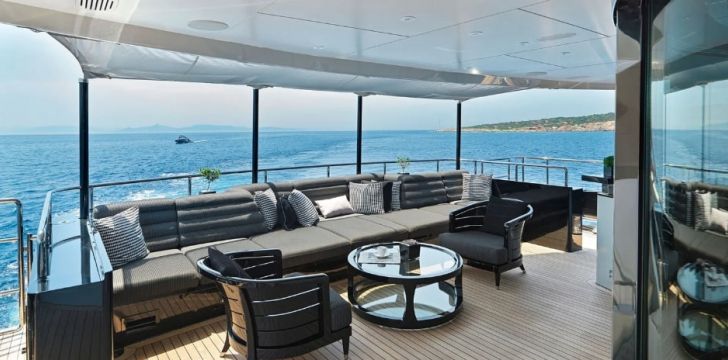 A

Aft deck. On motoryachts, the guest area closest to the back of the boat on the main level. Often the location of the main outdoor dining area.
Aft cabin. Sleeping quarters beneath the aft or rear section of the boat (sometimes called a mid cabin when located beneath the helm)
Alee. The side of a boat or object away from the direction of the wind.
Aloft. Above deck in the rigging or mast.
Amidships. In the center of the yacht
Anti-fouling paint. A special paint applied to a boat's hull to prevent marine growth.
APA. Advance Provisioning Allowance. The APA is monies paid to a bank account for the Captain of the yacht to provision on the charterer's behalf. Key provisioning is fuel, food, drinks, and port fees. The Captain is obligated to keep all receipts and balance the account for the charterer. At the end of the charter, the Captain provides a full account of expenditures, and any amounts not used will be refunded.
Apparent wind. The direction and speed of the wind as felt in a moving boat - the way it 'appears".
Astern. The direction toward or beyond the back of the boat (stern).
Athwartships. Perpendicular to the yacht's centerline. An 'athwartships berth," means the bed is parallel to the yacht's sides instead of to its bow and stern. This can create uncomfortable motion while you sleep.
Aweigh. An anchor that is off the bottom.
Antigua. North of Guadeloupe, a popular bareboating destination.
Anguilla. An exclusive destination in the Caribbean.
---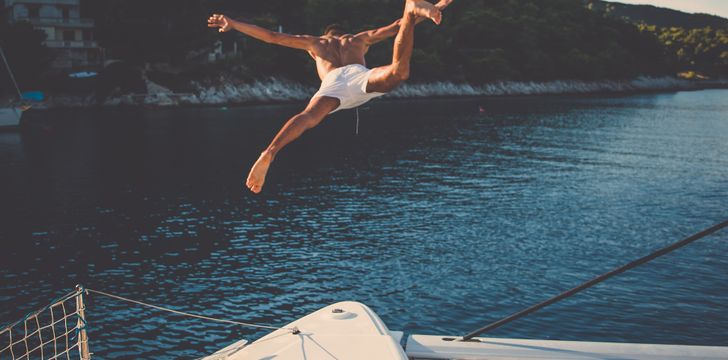 B

Backstay. Support for the mast to keep it from falling forward.
Banyan. A short period of rest, often a day or so, while on a charter
Bareboat. A yacht that you charter and run yourself, without a crew. See our Bareboat Page.
Base charter rate. The rate the charterer pays on a charter for the yacht and crew. The base rate does not typically include provisioning or other expenses such as food, fuel, dockage and tip.
Beam. Measurement of a boat at its widest point. Also, a transmitted radio, sonar or radar signal.
Bearing. Direction to an object from your current position.
Bear off. To turn away from the wind.
Beating. Sailing upwind.
Berth. 1 - A cabin or other place to sleep aboard a boat. 2 - A boat slip at a dock where the boat can be moored.
Bermuda Triangle. A section of the North Atlantic Ocean off North America in which more than 50 ships and 20 airplanes are said to have mysteriously disappeared.
Bermuda. A British island territory in the North Atlantic Ocean known for its pink-sand beaches such as Elbow Beach and Horseshoe Bay.
Bimini. A sun shade or rain cover that covers a portion of a yacht or boat.
Blue Peter. A blue/white flag that indicates the yacht is ready to sail
Bow. Forward portion/front of a boat.
Bowline. The most popular, and essential knot. It has many uses, and is easily 'broken' even when pulled tight.
Buoy (normally pronounced "boowie", but sometimes "boy"). An anchored floating object that serves as a navigation aid or hazard warning.
BVI. The British Virgin Islands. A major sailing and yachting area in the Caribbean, near the US Virgin Islands and Puerto Rico.
---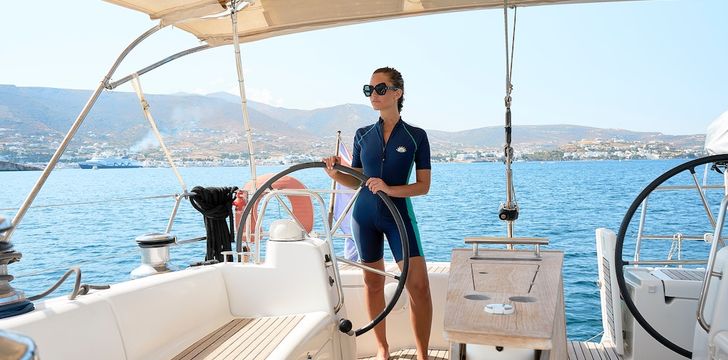 C

Captain-only charter. A yacht that comes with a captain but no additional crew. The captain drives the yacht, and you take care of everything else, including cooking and housekeeping. Often called Bareboat with Skipper
Charter yacht broker. A person who specializes in booking personalized yacht vacations on behalf of clients. Also, the firm that person works for, as in Charter Yacht Broker Agency. See our article on why you should use a Charter broker.
Charter terms. The contract under which you charter a yacht. There are different terms used in different parts of the world. Some give you everything on an all-inclusive basis, some give you all meals aboard, some give you no meals aboard, and so forth.
Charter yacht. A yacht that is available for charter/rental.
Cockpit. The outdoor area of a sailing yacht (typically in the stern) where guests sit and eat, and from where the captain may steer and control the boat.
Commission. The fee a yacht's owner pays to a charter broker for booking a charter. Note - the charterer does not pay the charter broker's commission directly.
Crew. The team that operates your charter yacht. The crew can include a captain plus any combination of: mate, deckhand, stewardess, engineer and chef. Some crew has additional skills such as wellness/massage therapy and scuba instruction.
Crewed charter. The charter of a yacht that has a permanent crew aboard who run and manage all aspects of the yacht and charter. See more about Crewed Charter.
CYBA. Charter Yacht Broker Association, one of the primary professional organizations for reputable charter brokers.
Corsica. A French island north of Sardinia.
Cuba. Cuba, officially the Republic of Cuba, is a country comprising the island of Cuba as well as Isla de la Juventud and several minor archipelagos located in the Caribbean sea.
---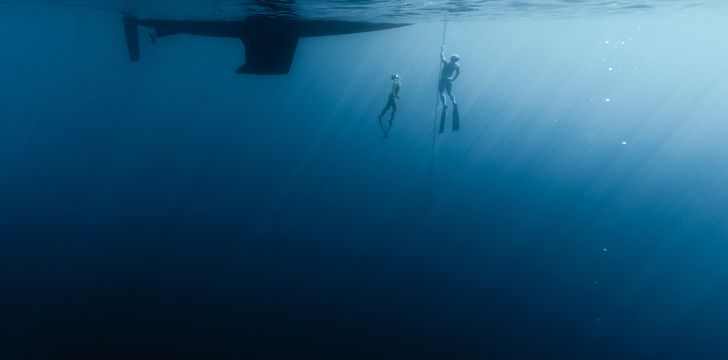 D

Dead Ahead. Right in front, just ahead. The direction you are sailing/cruising.
Dinghy. A small boat that a yacht carries or tows. Used for transfers to and from shore, and short day cruises and, if powerful enough, water sports. Also typically called a tender on larger yachts.
Displacement. The weight of water displaced by a hull. Also, a type of hull that smoothly displaces (pushes aside) water as opposed to tipping up and riding on top of it.
Dodecanese. The Dodecanese islands located in the southeastern Aegean Sea, are a group of Greek islands known for their medieval castles, beaches and ancient archaeological sites.
Double cabin. A charter yacht cabin that includes a double bed to sleep two guests. Not to be confused with "twin cabin," which means a cabin with two twin-size beds.
Draft. The depth of a yacht below the waterline, as measured vertically. It is important when navigating shallow water to assure the boat can pass.
---

E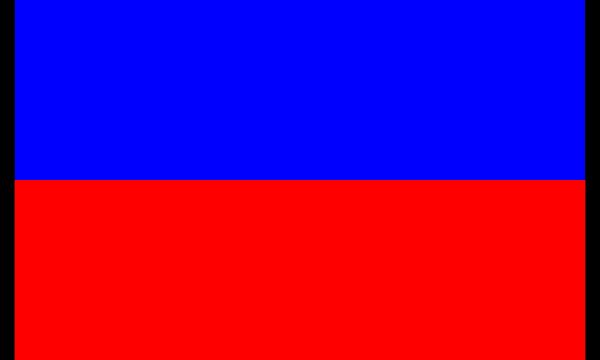 e-boat. A boat or yacht powered entirely by electricity (no diesel motor or generator). See more on our electric boat revolution page.
Ease. To slacken (loosen) a rope/line.
Eco. 1) the spoken term for the letter "E" 2) short for Ecological, eg. good for the environment.
Eddy water. Area of calm sea.
Electric generator. Equipment that burns fuel to provide electricity aboard when there are no electrical connections or sources.
---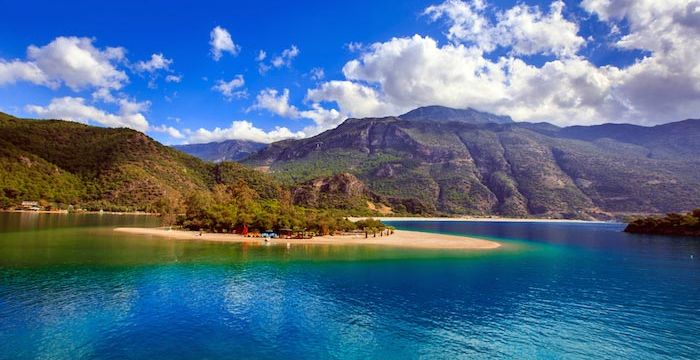 F

Fathom. Depth measurement equaling six feet.
Fethiye. Fethiye is a port on Turkey's southwestern Turquoise Coast
First Mate. The second in command on the yacht
Fleet. A group of yachts that are under management by the same company, called a fleet manager or CA.
Flank. The maximum speed of a ship
Flotilla. A group of yachts cruising together.
Flying bridge (or Flybridge). A raised, second-story helm station (steering area) that often also has room for passengers, providing views and a sun deck.
Furling. Rolling or folding a sail on its boom. Many charter yachts today are 'self furling" which take much of the work out of dropping the sails.
French Riviera. A stretch of coastline on the southern part of France. The 'Riviera' doesn't have an official boundary, however, most locals say that from Toulon to the Italian border is considered the 'French Riviera'.
---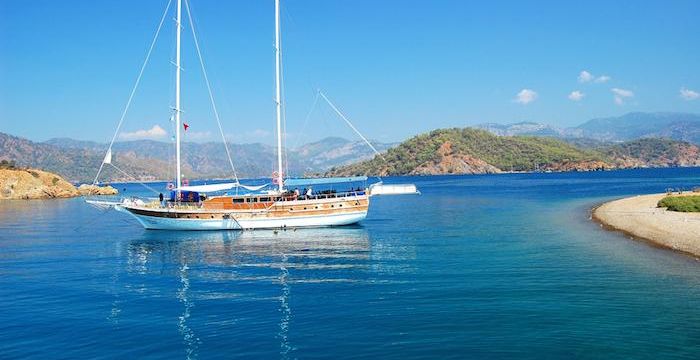 G

Galley. The kitchen/cooking area on a yacht.
Gulet. A type of motorsailer typically found in Turkey. Gulets originated from sponge boats, but now offer luxury crewed charters, normally with en-suite bathrooms, large deck space and full service. See more about Gulet Charters.
Gunwale (Gun-ul). The upper edge of the side of a boat.
Gybe. Also spelled jibe. To change the course of a boat by swinging a fore-and-aft sail across a following wind (eg the wind is blowing from behind the boat).
Gocek. A popular bareboating sailing destination in Turkey.
Gulf. Is a sizable amount of the ocean that penetrates the land. See 'Mexican Gulf'.
---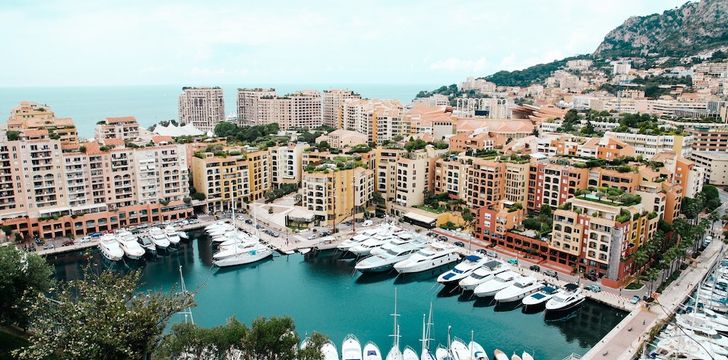 H

Halyard. Line (rope) used to hoist a sail.
Harbour. An area designated for yachts to moor.
Harbor fees. Charges paid by the yacht, and normally passed on to the charterer, for docking in certain harbors around the world. The rate depends very much on the season and attractiveness of the port.
Harbormaster. The person at a harbor in charge of anchorages, berths and harbor traffic.
Head. Toilet room.
Heel. To temporarily tip or lean to one side. Monohulls heel more than catamarans.
Helm. The steering wheel of the boat or yacht
Hull. The structural body of the boat that rests in the water and is built to float.
---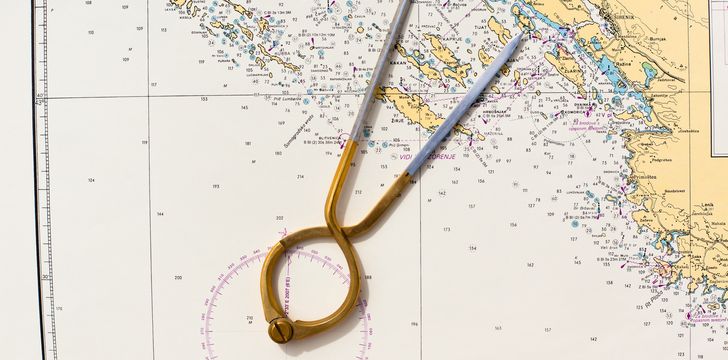 I

'Inclusive" charter rate. The cost of a charter that includes nearly all expenses, including the yacht and crew, food, alcohol (within reason), fuel and dockage.
Itinerary. The course a yacht intends to travel while on charter. The itinerary is normally planned in advance but should remain flexible depending on weather conditions and guest preferences.
Idle. When the engines run on 'idle' this means the yacht is just ticking over. Often referred to in fuel rates "Rates include fuel with engines at idel"
In Irons. A sailing word to describe a yacht losing her forward momentum when heading into wind. The yacht becomes untearable as she loses her way.
Ischia. Ischia is a volcanic island in the Gulf of Naples, Italy, known for its mineral-rich thermal waters.
Inboard. When the engine is IN the yacht, as opposed to being attached to the stern - this would be called an OUTboard.
Inshore. Close or near the shoreline so line of sight sailing is possible.
Iron wind. Sailors nickname to the engine.

---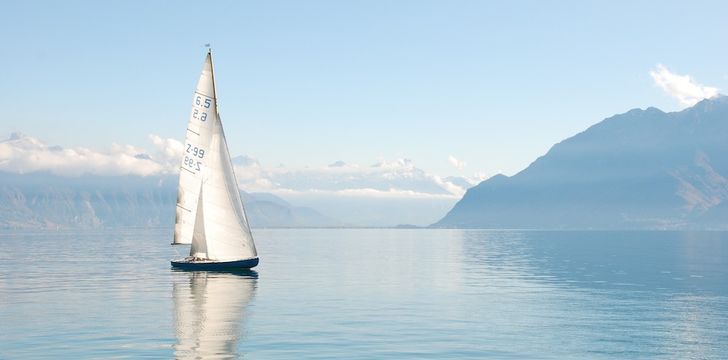 J

Jib. Triangular sail projecting ahead of the mast.
Jibe. See gybe
Jackeline's. Lines that run from Aft > forward that your harness can be attached to in bad weather.
Jury rig (jerry-rig). A tempory fix to something which has broken on the yacht.
---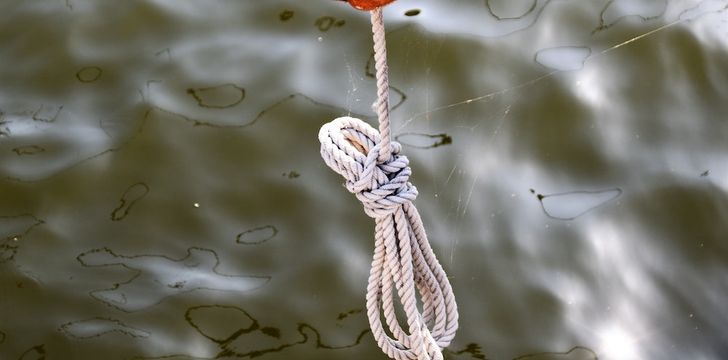 K

Knot. Boat speed measured in nautical miles per hour.
Kedge. A small anchor that can be thrown overboard to either change the direction of the yacht (pivot point) or to help anchor the yacht further in bad weather. Often used then yachts "raft up".
Ketch. A two-masted yacht.
Kicking strap. A name to the line that pulls the boom down to flatten the sail.
---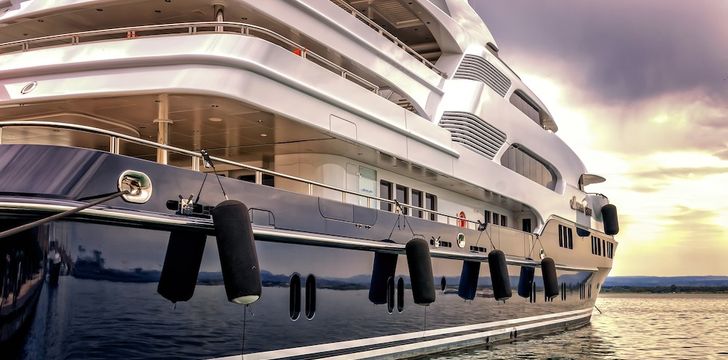 L

Lee. The side furthest away from the wind.
Leeward. The side of an object that is sheltered from the wind. Often pronounced "loo ərd".
Lee helm. In strong winds, the yacht can have a tendency to move to the lee without the rudder moving position.
LOA - Length Over All. The length of a charter yacht as measured from 'stem to stern". This is important because yachts are usually charged a price by the foot for dockage at marinas.
Luxury Yacht - a crewed charter yacht the strives to provide 5-star service to its charterers including cuisine, water sports, housekeeping, and navigation. See our Luxury Yacht Charter Page.
Lazy jack. A sail bag attached to the boom where the mainsail can fall into.
Leech. The aft part of the sail.
Luff. The forward part of the sail.
Luffing up. Bringing the yacht into wind - moving the luff of the sail (the forward part of the sail called 'the luff' moves into the wind).
---


Mainsail. The largest regular sail on a sailboat.
Main salon. the primary indoor guest area on a yacht's main deck.
Make fast. To secure a line.
Marina. A place where yachts dock and receive services such as provisioning, water and fuel. Typically marinas offer protection from bad weather, and have hundreds of slips for yachts of various sizes. Slips are rented long term or by the day.
Mast. Vertical spar that supports sails.
Master cabin. Typically the best/largest cabin onboard any charter yacht.
Megayacht. A large, luxury motoryacht. No hard and fast definition, but normally crewed luxury yachts 100 feet or longer. Similar to Superyacht.
Midships. Location near the center of a boat.
Monohull. A yacht with one hull, as opposed to a multihull or catamaran that has pontoons. While most motor yachts are monohulls, the term typically refers to sailing yachts.
Motorsailor. A yacht built to sail and cruise under power with equal efficiencies, such as a Gulet. They typically look like sailing yachts, but have strong engines and are often skippered like they are motor yachts.
Motoryacht. A yacht whose primary form of propulsion is engines.
Multihull. A yacht with more than one hull - typically a catamaran (two) or trimaran (three). They can be either powerboats or sailboats.
MYBA - The Worldwide Yachting Association - originally the Mediterranean Yacht Brokers Association (pronounced 'Mee ba"). An international yacht brokers' association based in the Mediterranean, one of the primary professional organizations for reputable charter brokers.
MYBA Contract. A contract used for luxury yachts, that has become the standard in the Mediterranean and many other parts of the world. Offers protections for charterers in case of cancellation and clearly states the legal rights of all parties to the charter.
---
N
Nautical mile. A distance of 6,076.12 feet or 1,852 meters, which is about 15 percent longer than a statute mile. Equivalent to one minute of latitude on a navigation chart. See our Charter Distance and Cost Calculator here.
Navigation. All activities that produce a path
Nautical. Anything relating to the sea or yachts.
Narrows. A narrow part of a navigable waterway.
Nautical chart. 'Maps' designed specifically for sea navigation.
Nun. Navigational, cone-shaped buoy (in IALA A = port in IALA B = starboard)
---
O

Outboard. An engine that is outside the boat (normally attached to the stern), as is commonly seen on tenders, dinghies, and smaller speed boats.
Owner-operator. A person who owns and skippers a charter yacht, instead of hiring a captain to perform charters for guests.
---
P

Painter. The rope that is used to tie the dinghy or tender up to the boat.
Passarelle. The passageway you walk on from the dock to the yacht. Often incorrectly called a gangplank.
Personal flotation device (PFD). A safety vest or jacket capable of keeping an individual afloat.
Pitch. The theoretical distance a propeller would travel in one revolution. Also, the rising and falling motion of a boat's bow and stern.
Planing hull. A boat hull designed to ride on top of the water rather than plowing through it.
Port (direction). The left side of a boat when facing the bow. Signified by Red. The opposite side from Starboard. Trick to remember - 'After a party, there's no red port left'.
Port (place). A marina harbor or commercial dock for boats.
Port (drink). A strong, sweet, typically dark red fortified wine, originally from Portugal. (Well not exactly a nautical term, but lots of yachties like a good port after dinner!)
Power catamaran. A multihulled powerboat with two identical side-by-side hulls. Characterized by excellent fuel mileage and less rolling in the water than a monohull powerboat.
Power cruiser. A motor yacht with overnight accommodations, typically up to 40 feet long.
Preference sheet. A questionnaire that guests fill out before a crewed charter. It alerts the crew to allergies and medical conditions, as well as to preferences for types of food, wine and service. As such, it is an invaluable document for the crew to plan the charter and assists greatly in customer satisfaction.
Private yacht. A yacht that is not available for charter.
Provisioning sheet. A questionnaire that guests fill out before a bareboat charter. It tells the management company what foods and other supplies you want to have to wait for you when you arrive for your vacation. It's not mandatory, as many bareboaters prefer to provision themselves when they arrive.
Pullman berth. A twin-size bed that is atop another bed, in bunk-bed fashion that adds additional sleeping accommodation to the yacht. It often 'pulls" out of the wall when needed.
Pump toilet. A marine toilet that requires the user to pump a handle in order to flush.
---
R

Reach. To sail across the wind.
Regatta. A boat race, often with classic yachts. See more on our regatta charter guide.
RIB (acronym for Rigid Inflatable Boat). An inflatable boat fitted with a rigid bottom often used as a dinghy or tender. They are great for shallow water and landing on sandy beaches.
Rope. A cord used to moor or control a yacht. Note: experienced sailors always refer to ropes as lines.
Runabout. A kind of small, lightweight, freshwater pleasurecraft intended for day use.
---
S

Sailing yacht. A yacht whose primary method of propulsion is sailing. Nearly all sailing yachts have engines in addition to their sails.
Sedan cruiser. A type of large boat equipped with a salon and a raised helm or bridge.
Semi-displacement hull. A hull shape with soft chines or a rounded bottom that enables the boat to achieve minimal planing characteristics (see Planing hull). This increases the top potential speed of the yacht.
Schooner. A large sailboat with two or more masts where the foremast is shorter than aft mainmast.
Skippered bareboat. A bareboat that has been chartered with a skipper, but no other crew. The skipper's responsibility is navigating the boat and assuring the safety and wellbeing of the charterer. The skipper may cook and provision, but this is not a requirement. Also known as a captain-only charter or skipper-only charter.
Sky lounge. The indoor guest area on the bridge deck of a luxury motor yacht. Often less formal than the main saloon, and sometimes ideal for cocktail parties, happy hour or children's activities, especially if the weather is not perfect.
Starboard. The right side of a boat when facing the bow. Opposite of Port.
Stabilizers. A feature that helps to prevent a Motoryacht from rolling too drastically, especially in bad weather, greatly improving the comfort of the guests. The most advanced form is a zero-speed stabilizer, which works both underway and at anchor.
Stem. The most forward section of the hull.
Stern. Aft (back) portion of a boat.
Swim platform. The space at the back of the yacht from which you typically can go swimming or board a dinghy. Lately, these have become entire pool/beach areas on some of the larger luxury yachts.
---
T

Tack (sail). The lower corner of a sail.
Tack (sailing). Each leg of a zigzag course typically used to sail upwind.
Tandem charter. A charter that includes more than one yacht.
Tender. A boat that a yacht carries or tows used for transfers to and from shore, and short day cruises and watersports. Also sometimes called a dinghy.
Transom. The rear section of the hull connecting the two sides.
True wind. The direction and velocity of wind as measured on land, distinct from apparent wind which is how it appears on a moving yacht.
Twin cabin. A yacht cabin that features two twin beds, often best-suited for children or friends.
---
V

V-berth. A bed or berth located in the bow that has a V-shape.
VAT. Value-added tax (TVA in France). An tax sometimes charged to charter guests who book boats in certain nations, most often in Europe. VAT can add 20 percent or more to your bill.
Very happy. The state that most charterers are in the majority of the time they are aboard their yacht!
VHF. Very high frequency; a bandwidth designation commonly used by marine radios.
VICL. Virgin Islands Charter League, an organized group of charter yacht owners in the U.S. Virgin Islands. Membership in this group indicates a yacht owner's willingness to be part of the larger charter community and to follow its standards.
VIP cabin. Typically the second-best cabin onboard any charter yacht.
---
W

Waterline. The intersection of the hull and the surface of the water.
Waypoint. The coordinates of a specific location.
Weigh. To raise the anchor.
Windlass. Rotating drum device used for hauling line or chain to raise and lower an anchor.
Windward. The side of a boat or object that is facing or being hit by the wind - the windy side.
Windward Islands. The Windward Islands are the southern, generally larger islands of the Lesser Antilles, within the West Indies
Wet head. A bathroom that serves as both the toilet/sink area and the shower compartment, meaning the sink and toilet get wet when you use the showerhead.
---
Y
Yacht. A sailing or motor yacht designed for pleasure boating that typically ranges from 40 to 100+ feet long.
Yachting. The experience of being on a yacht.
Yaw. To veer off course.
---
Z
Zero-speed stabilizers. The most sophisticated type of motor yacht stabilizers that keep the yacht from rolling both underway and at anchor, significantly improving their comfort.
---
Contact us if you have questions about yachting or chartering!
Other Articles of Interest
Charter destinations