Family Yacht Charter Vacations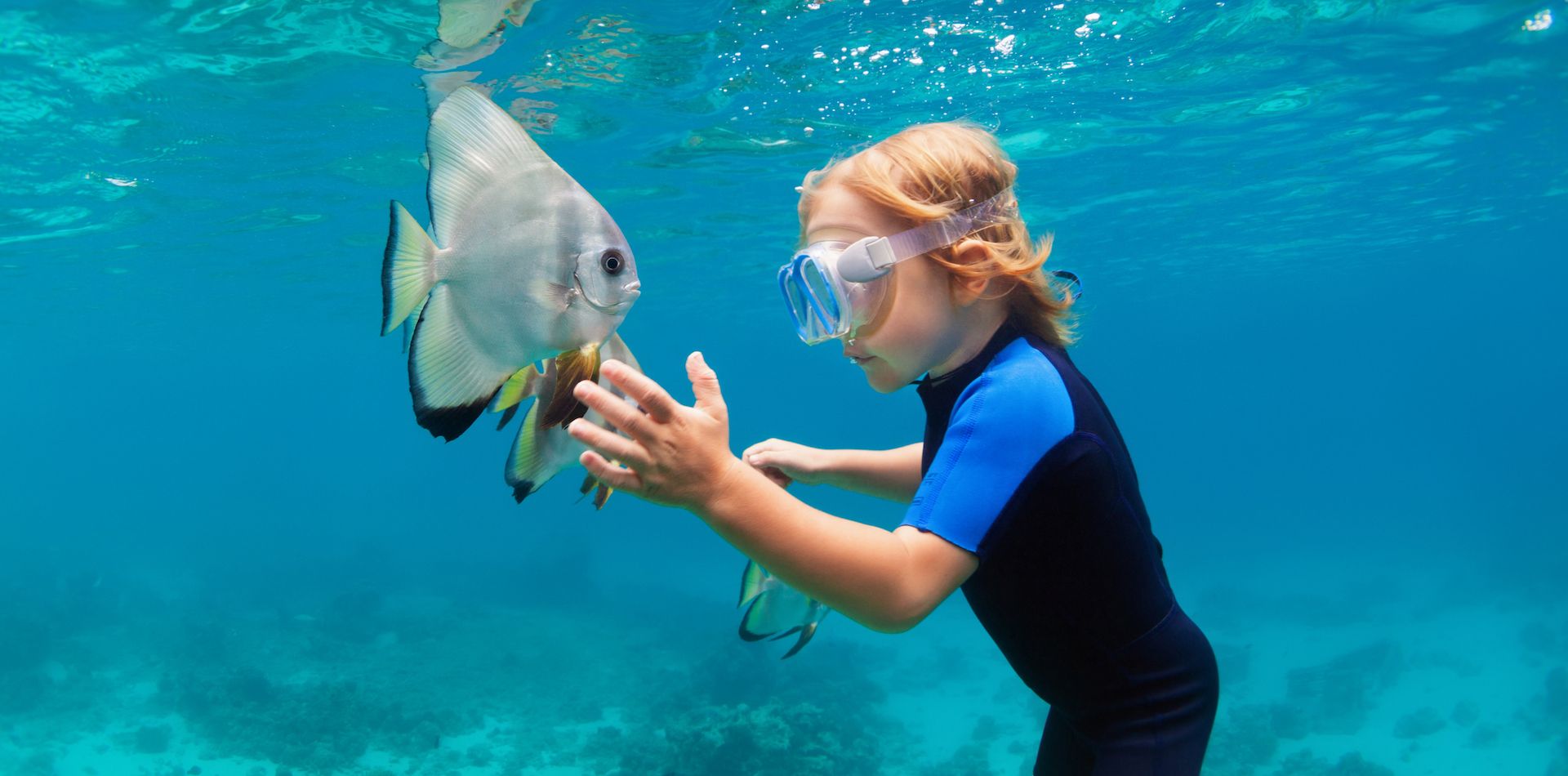 Embark on a family yacht charter vacation and invite children to broaden their imaginations as you introduce them to the big wide world of wonder
A yacht charter with your family is no doubt one of the most magical vacations you can take. While yachts are often synonymous with fine dining and Champagne on tap, there is an ever-growing demand for boats dedicated to family fun. 
Charters offer the unique chance for adventure to be reimagined, especially with a knowledgeable captain and fun crew to capture the interest of youngsters, bringing learning to life and providing hours of entertainment.
At Boatbookings, we are on hand to design family experiences alongside total island bliss, as our global expertise allows us to send you to the best areas teeming with a vibrant aquatic life for snorkelling and serene bays with space to make the most of the watersports. With access to the more remote areas, comes opportunities for unusual encounters - be it onland or below the surface - which will no doubt become engrained memories. 
Chat to our experts for a tailored itinerary designed with little adventurers and young-adults in mind, with the top pick family-friendly yachts available for charter.
Motor Yachts | Crewed Catamarans | Bareboats
---
Expert Advice for Charters with Young Children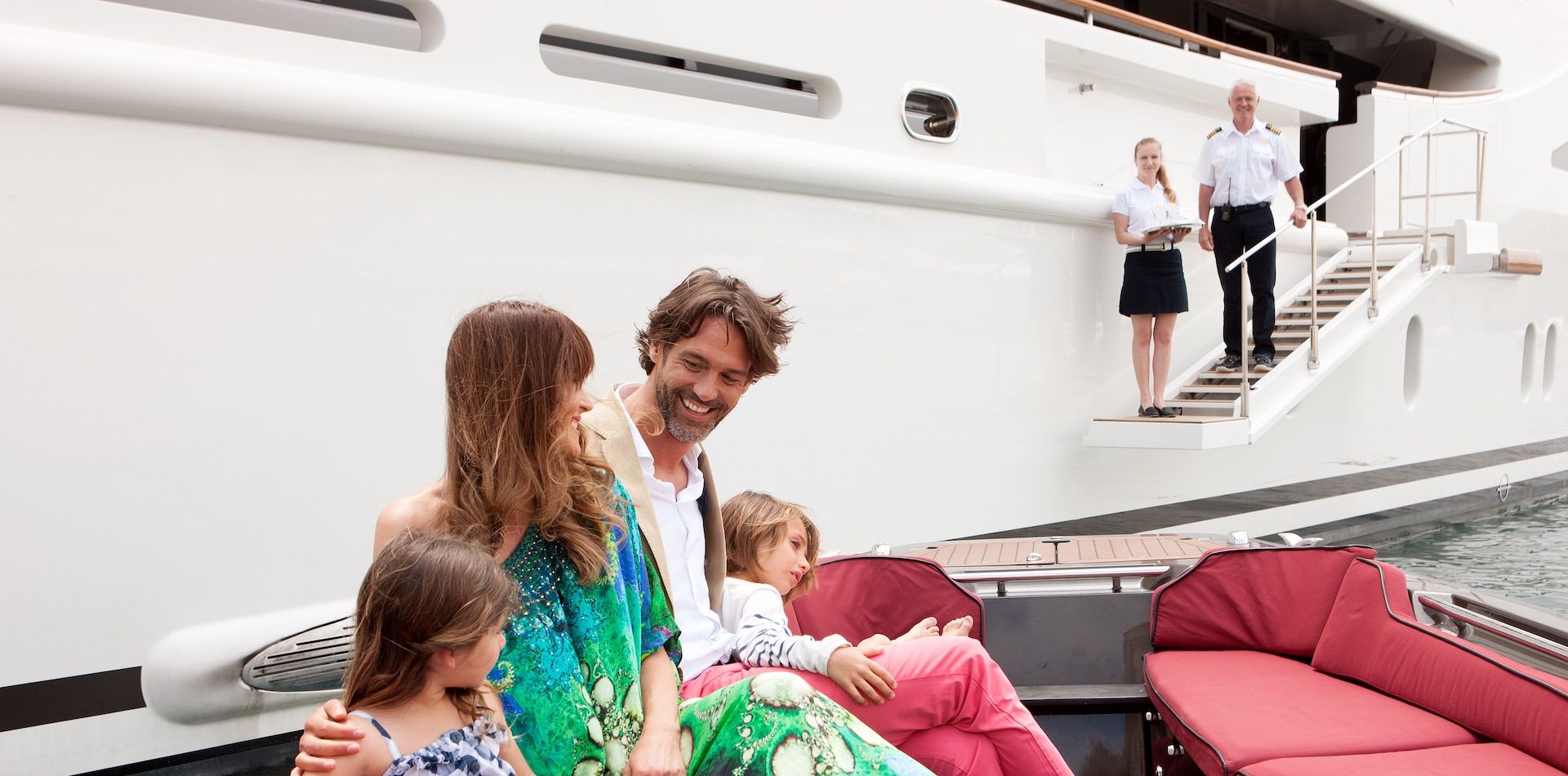 A yacht holiday offers something for everyone to enjoy; be it soaking up the sun and reading a book, tearing around the yacht on water toys or venturing further afield to explore the surrounding bays. There are however, a couple of factors to consider when determining which yacht is best suited to your family.
Many of our clients ask us if it's a good idea to bring children along on a yacht charter. Not just for the obvious safety reasons, but because they're worried the kids will feel cooped up and ruin the vacation for others. These are valid concerns, but from our experience, this is rarely the case. In fact, children love being on a yacht. They learn to respect the rules of the boat and are normally better behaved as they are entranced by the experience.
Here are a few pointers:
Set clear safety rules. Discuss the rules of a charter before the trip and reinforce them the moment you get on the boat. Rules we've used are:
Always wear life vests when not in the cockpit
Never leave a boat without permission from an adult
Never go to the front of the boat without an adult
The skipper is the boss, his word is the law
No running or horsing around, ever
Always swim in twos, like at camp
Know which parent is in charge - don't assume, make a schedule
Make sailing distances short. This reduces the chances of boredom. Instead of a 4 hours sail, do two 2 hour sails, stopping on a beach to run around and play in between.
Bring plenty of Beach and Water Toys. If possible, rent a kayak and or a paddleboard, they'll love the freedom (they should always go out in twos and wear life jackets, of course). Make sure their snorkeling equipment fits and works, and that they've practiced breathing at home (even if it's in a bathtub). It's hard to teach how to use a snorkel in the wavy salt water.
Expose them to the art and science of sailing. Show them the charts, the instruments. Have them use the winch and push the button for the anchor. They will feel more "connected" and begin a lifelong love affair with boats
Expose them to nature. Buy fish and wildlife guides, so they can learn more about what they're seeing. The laminated colorful fish charts are a big hit.
Don't play the movie "Jaws" on the boat. And don't mention sharks.
---
Finding the Perfect Family Charter Boat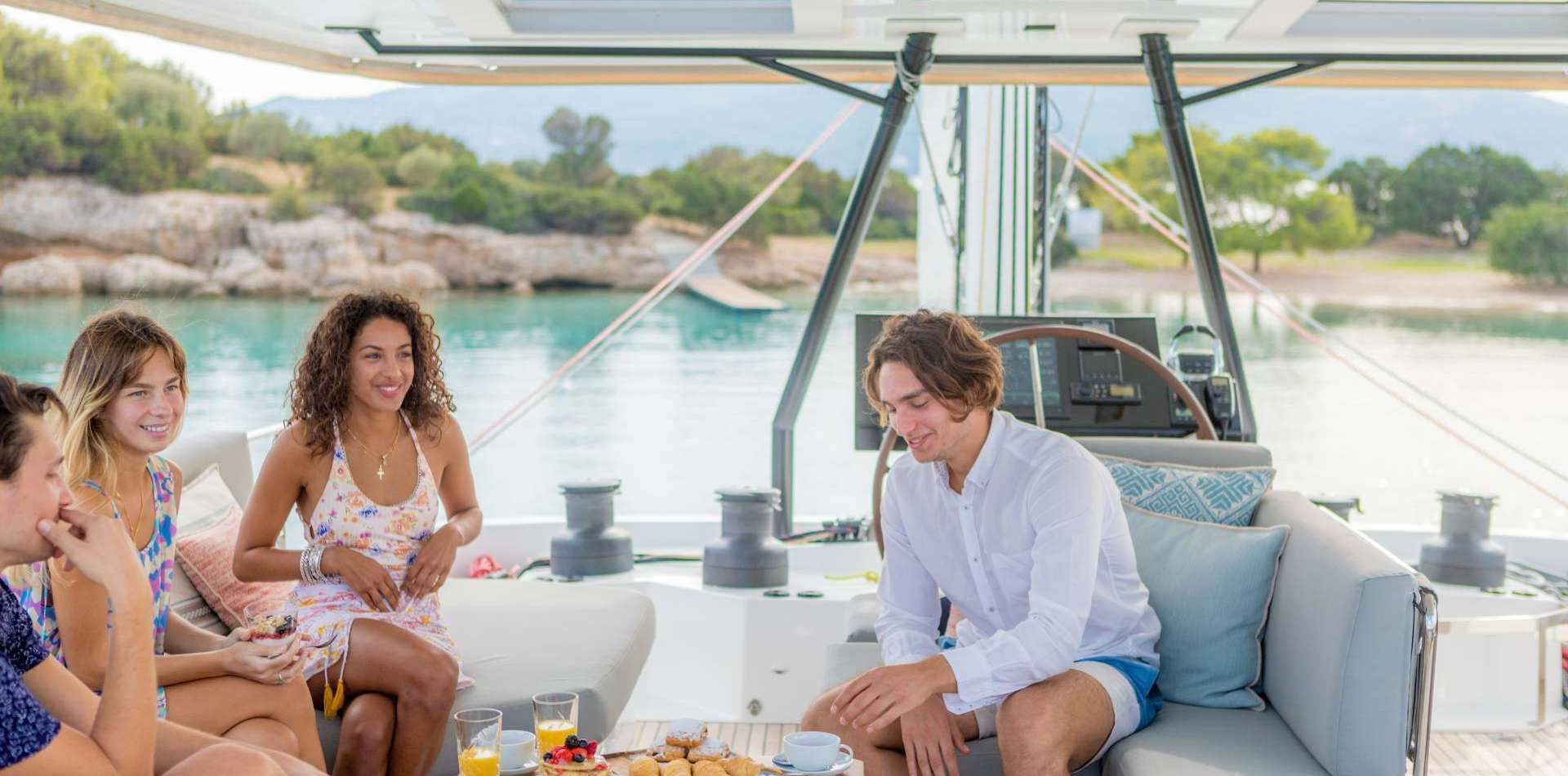 If you're chartering with children, it's important to get the right boat so that there is plenty of space for them, and if crewed, then a captain and crew who enjoy working with children.
With the likes of outdoor cinemas and the best toy collections in the business, motor yacht options are endless. While bareboats are a great way to spend quality time together and pick up new skills, chartering a crewed catamaran is a wonderful choice for young families as they offer a lot of inside play space, and the children will love the trampolines.
We have organized many family charter vacations and can recommend yachts that work best for children. Your children's first charter will open them up to a love of being on the water, and we will help you with all the planning to make it the best vacation of your lives.
Other Articles of Interest
Charter destinations