Yacht Charter Planning During the COVID-19 Pandemic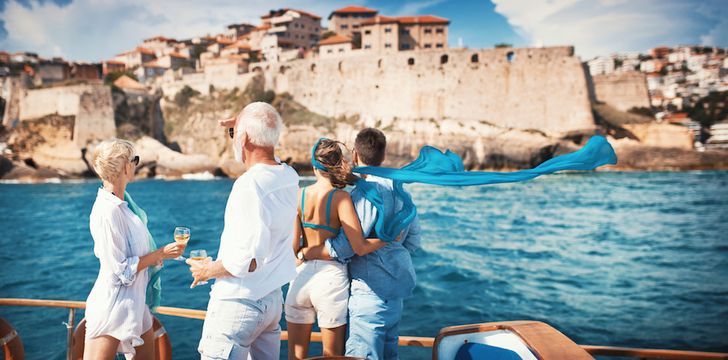 Plan your next yacht charter vacation safely, following Covid-19 advice from our experts
Countries are rapidly updating their plans to safely welcome international visitors during the COVID-19 and Coronavirus pandemic. We work to update this page almost daily so that you have the most recent information on COVID-19 openings and regulations from dozens of worldwide charter destinations. We recommend you bookmark this page and come back to it frequently while you're planning your charter. Or, simply contact our Charter Experts and talk through options. You may also want to read our page about Social Distancing Yacht Charter to see why yacht charters are the perfect holiday vacation options during a pandemic.
We will be requesting that the industry recognised COVID special conditions are added to your agreement which stem from the Hurricane Addendum. If in the event that there are government restrictions or a travel ban which prevent you from taking delivery of your yachts, then all parties will re-schedule the charter period to a mutually agreed time within the next year. It's working very well to ensure that your funds and sailing vacation are protected.
Boatbookings is ready! | Have Vaccine, Will Charter | The Relative Safety of Chartering During a Pandemic | Recommendations for chartering now | Mediterranean Coronavirus Charter Status | Caribbean, Florida and New England Coronavirus Status and Projected Reopenings | Asia/Pacific charter regions including Seychelles, Maldives, and Thailand | Event Charters 2021 | The Safety of Charter Yachts | Yachting Industry Status | Note from Boatbookings
---
Boatbookings is ready to arrange your next yacht charter vacation
Our fantastic Boatbookings Team is back in the office and in constant contact with our yacht owners and industry associations. Because we plan charters worldwide, we are in a unique position to help you navigate to the best places to charter and organize the booking of your yacht.
Discover our extraordinary itineraries in charter destinations with scenery so striking and waters so clear, that it will make lockdowns and travel restrictions feel like a distant memory. We're 100% ready to help you plan your next charter! Contact us now at [email protected].
---
Have Vaccine, Will Charter
It is clear that if you are vaccinated, the world is much more open to you than if you're not. As an example, vaccinated international travelers are again welcomed to the US.
---
The relative safety of Yacht Chartering during a Pandemic
Yachts are recognized as the most socially distanced holiday vacation option. Interactions with others are controlled in a way not possible in Resorts or Cruise Ships. Because of this, we have seen a dramatic increase in demand for Summer: Mediterranean and USA East Coast and USVI and Winter: Caribbean charters in the USVI and Mexico. Please see our Yacht Charter and Social Distancing during COVID page to learn more about the efforts yachts are taking to make chartering safe.
---
Recommendations for chartering right now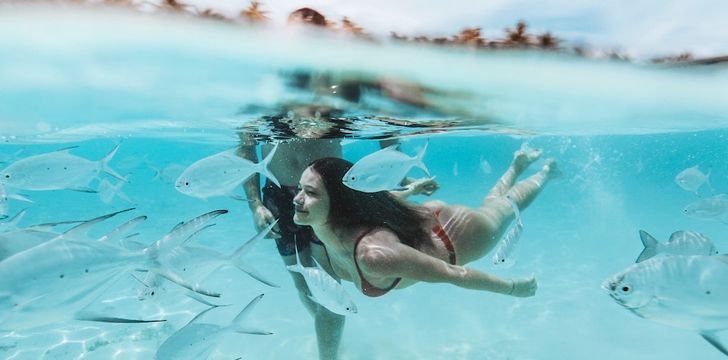 Charter the US Virgin Islands. The USVI has been fully open since June 1, 2020, and we have had many successful charters recently in the USVI. The Virgin Islands Professional Charter Association has adopted the CDC guidelines for yacht cleanliness and sanitation to ensure safety. We have plenty of great yachts that sail from St Thomas, and itineraries from St Thomas to St John and St Croix.
Charter the BVI again. The BVI is open for fully vaccinated charterers and bookings for winter and spring are getting busy. Explore our selection of yachts and catamarans from Tortola in the BVI and let's organize charter vacation in the BVI.
Plan long term. We recommend planning your next charter now for Spring Break 2022, Summer 2021/22, Thanksgiving 2022 and Christmas and New Year 2022. We are in contact with all of the yacht owners and they will be happy to help you plan your charters for all of these occasions.
Consider some exotic destinations. How about Thanksgiving or Half-Term snorkeling the vibrant reefs of Belize? Belize's deserted islands and atolls allows you to plan a charter where you rarely run into anyone.
Alternatively how about Tahiti or Seychelles for Easter?
Close is comfortable. If you live in North America, why not charter in Maine or New England or sail the Chesapeake from Annapolis? The US offers many extraordinary charter opportunities for the summer - and most of the COVID restrictions have been either relaxed or removed. We have enhanced our yacht selection and created extensive charter itineraries for Southern New England and the Chesapeake Bay that can help you decide where to plan.
Try something different. Tempted by a regatta charter? Get involved in some amazing classic yacht races (reason to pop a bottle - or two - of champagne at the end of the day).
Great deals. Many yachts are offering specials right now for early season charters, notably in Greece and Croatia. Both summer and winter 2022 are getting busy, so contact us for the best deals available.
---
Mediterranean Coronavirus Yacht Charter Status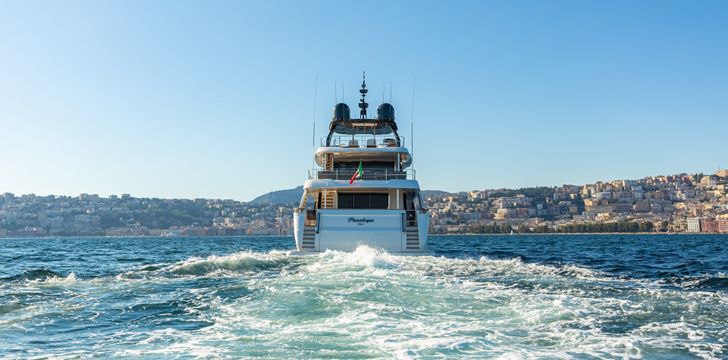 All of the key charter destinations in the Mediterranean are open. Contact our Charter Specialists for individual country travel regulatiuons, the general advice is that as long as you have a negative PCR test or proof of vaccination you are able to charter. Given the safety of yachts opposed to other holiday types, the best yachts are booking up quickly for summer 2022.
West Mediterranean
France. France is open to visitors from countries designated as "Green" by the EU Council. You will need either proof of vaccination 2 weeks prior to entering, a negative PCR test within 72 hours of arrival, OR proof of having recovered from COVID-19.
Italy. Italy is open to visitors from countries designated as "Green" by the EU Council and happily welcomes charterers. You will need either proof of vaccination 2 weeks prior to entering, a negative PCR test within 72 hours, OR proof of having recovered from COVID-19.
Monaco. All travelers to Monaco must present either proof of vaccination 7 days prior to entry (2nd dose) or a negative PCR or antigen test taken within 72 hours.
Spain. You can enter Spain if you have proof of vaccination or a negative PCR/Antigen test if you are an EU citizen or from countries designated as "Green" by the EU Council. .
East Mediterranean
Greece. Greece is open. You NO LONGER need proof of a negative PCR test or proof of full vaccination. For information about where to charter, please see our recently updated Greece Yacht Charter Guide.
Croatia. Croatia is open and accepting charterers from countries designated as "Green" by the EU Council. You must fill out this entry form and show that you have fully paid for your accommodation for the entire stay in Croatia.
Turkey. Turkey is open to both EU citizens and non-EU citizens that fulfill Turkish Visa requirements. All tourism workers in Turkey have been vaccinated, and Turkey is looking forward to a successful yacht charter summer.
Montenegro. Montenegro is open - no proof of vaccination or COVID tests are necessary.
---
Florida, New England, The Bahamas, and Caribbean Coronavirus Yacht Charter Status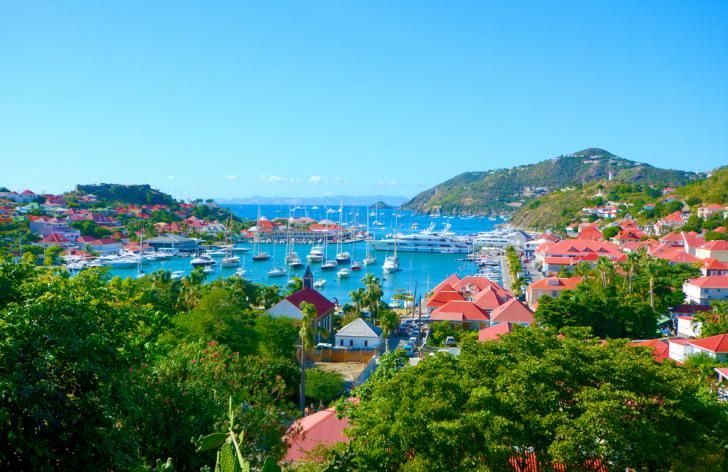 Caribbean Status and Updates
Many of the key charter destinations in the Caribbean are open with extensive safety protocols to help protect you and the locals who provide the services you rely on. All of the islands in the Caribbean have their own individual protocols for new arrivals. In general, you will be required to have one of the following:
- A recent negative rt-PCR test (allowable time between test and arrival varies). No quarantining is needed for all fully vaccinated visitors.
- Testing upon arrival and quarantining onboard until the negative results are received. At that time you can go ashore.
French Island bubble. St Barths, St Martin, Martinique, and Guadeloupe have formed a French COVID "Bubble". Official Permission to enter plus a negative rt-PCR test less than 72 hours old will be required to enter, and you can then travel freely between islands.
Individual Caribbean Island Status and Updates
Antigua and Barbuda - Everyone arriving in Antigua must have a negative COVID-19 rt-PCR test result taken within seven (7) days of their flight or arrival by sea. This cannot be a rapid test of any type.
Bahamas - All visitors must present a COVID-19 RT-PCR Negative Test upon arrival, taken no later than 5 days from the date of arrival in the Bahamas.
In addition, all travelers will then be required to apply for a Bahamas Health Travel Visa at travel.gov.bs to upload the results.
Belize - Belize is open and they are having a great winter 2022 charter season because they are so easy to get to from North America and offer some of the most remote and socially distanced charters imaginable because of all the reefs and uninhabited islands. We have created the ultimate "socially distanced" Belize sailing itinerary where you can enjoy all that Belize has to offer - snorkeling, diving, deserted islands, rays, exceptional coral ecosystems, and even a taste of the rainforest without coming into contact with virtually anyone!
You will be required to have a negative PCR test 72 hours prior to entering Belize, or a rapid test 48 hours prior. Helpful entry information can be found on the official Belize Tourism Board Site.
British Virgin Islands (BVI) - The BVI has returned to pre-COVID normal. Visitors no longer need to register on the BVI Gateway Portal, face coverings/masks are no longer mandatory, and travel insurance is no longer required.
We have received high demand for both Christmas and New Year 2022/23 vacations. We highly recommend booking on the weeks either side of the two main holiday weeks, when you will find better availability and exclusivity.
Dominican Republic - The DR is open to international travelers. Rapid tests are being performed on randomly selected travelers upon arrival in the Dominican Republic. Travelers who have a negative PCR test or proof of vaccination are exempt. You will need to complete an electronic entry form that includes a health affidavit.
Guadeloupe - You will be required to have a negative PCR test 72 hours before arrival.
Jamaica - Open.
Mexico - Open.
Mustique - Open. Visitors will be required to show a negative test result taken 72 hours prior to departure and complete a questionnaire. If you arrive without the approved test, you may be subject to a rapid test on arrival and be quarantined until negative results are processed.
Puerto Rico - International travelers are no longer required to present a negative COVID-19 test prior to traveling, regardless of vaccination status or citizenship. However, international travelers that are neither U.S. citizens nor permanent residents must still present proof of vaccination.
St Barts - St. Barthélemy is open. Visitors from Green or Orange listed countries must show proof of vaccination and present a Negative Covid-19 antigen test taken within 48 hours of arrival OR a Negative Covid-19 PCR test taken within 72 hours of arrival. Non-vaccinated visitors may only enter for a compelling reason.
St. Martin/Sint Maarten - St Martin is a member of the French COVID Bubble and requires a negative PCR test 72 hours prior to entry.

St Vincent and the Grenadines - The Grenadines are open to yachts, all aboard will be required to have a COVID-19 PCR test on arrival.
St Lucia - Travel to St Lucia is allowed with a negative PCR test 72 hours before departure, which needs to be submitted to the Health Ministry and approved prior to boarding your plane. You will also need to fill out a health survey. The paperwork is worth it, as you will then be able to enjoy the beauty, sun and beaches of St Lucia!
Turks and Caicos – Turks and Caicos is open. All travelers to the Turks and Caicos are required to obtain pre-travel authorization via the TCI Assured portal. This includes a negative PCR test result taken within 5 days prior to travel, insurance that covers COVID-19 medical costs, and a completed online health screening questionnaire.
US Virgin Islands (USVI) - The US Virgin Islands no longer require a negative PCR test - the US borders requirements are essentially what they were pre-COVID. Please see our USVI Luxury Itinerary or our new USVI Bareboat Itinerary to plan a route for your charter around the gorgeous islands of St Thomas, St John, and St Croix.
New England (Rhode Island, Massachusetts, Maine, Connecticut) - New England will be an excellent, safe charter destination for the summer of 2022. The beautifully quaint islands of Nantucket, Martha's Vineyard, and Block Island are all open for charters. Newport is nearly fully-booked for the 2022 charter season book now for 2023!
Florida - The Florida Keys are open. Florida yacht charters are available and most restrictions that were in place have been dropped. We have great new bareboat monohulls and catamarans from Coconut Grove in Miami and a beautiful sailing itinerary along the Florida Keys.
---
Asia Pacific Charter Regions
Seychelles - Seychelles is open. A negative PCR test taken maximum 72hrs before departure is required. Visitors must apply for entry through the Health Travel Authorisation platform, plus valid medical insurance.
The Maldives - The Maldives is open and a negative PCR test taken maximum 72hrs before departure is required.
Thailand - Thailand is open to fully vaccinated visitors from low-risk countries - these include the UK and US. Contact us for complete information if you plan to charter to Thailand so that we can arrange the best yacht and itinerary for you in 2022.
French Polynesia/Tahiti - Tahiti is open to vacinated travellers and no quarantine is necessary - a proof of vaccination and a negative PCR within 72 hours of arrival is required, plus completion of this form. Non-vaccinated travellers are allowed entry, however you are required to meet further requirements - this doesn't include quarentinig. Contact us for further information if you plan to charter to Tahiti so that we can arrange the best boat and itinerary for you in 2022.
---
Event Charters - Plan for 2022 now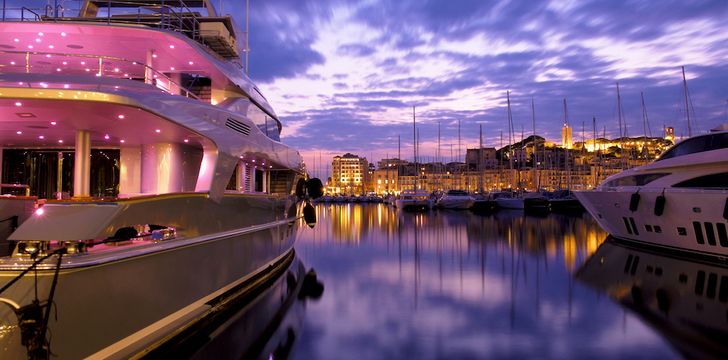 We are already seeing an increase in demand and scramble for the prime yachts and marina berths for the upcoming Monaco Grand Prix and MIPIM.
Do you have a major birthday, wedding, or other family event coming up? Think about making it a celebration to remember next time you get friends and family together with a fabulous event celebration charter. We have 15 years of experience planning them in all of the major charter destinations worldwide.
We recommend contacting us soon if you are interested in an amazing Event Charter for 2022.
---
Charter yachts are viewed as safe "social distancing" places during an epidemic due to their privacy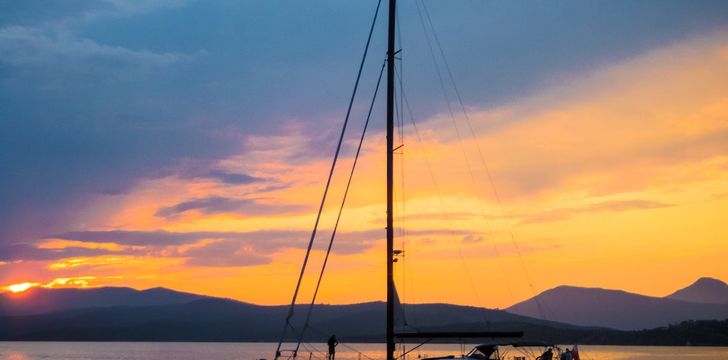 Unlike cruise ships, where people from disparate locations interact on a daily basis, charter yachts are excellent places to be during an epidemic. They are by nature essentially quarantined and socially distanced because you only come in contact with your own party and members of the crew - if you are on a crewed yacht.
Charter yachts are thoroughly cleaned and disinfected between charters. Virtually all yachts (crewed ad bareboat) have adopted strict new protocols for cleanliness and many yachts even purify the cabin air with ozone that kills the COVID-19 virus. See more on our Social Distancing Yacht Charter page. If you have any concerns or questions about the safety of a particular yacht or location, please contact us.
---
The best places to charter based on where you live
Chartering in 2022 requires local planning because of a patchwork of travel restrictions around the world. Here are suggestions for the best places to charter based on where you live.
UK Residents. You have access to all of the key charter destinations in the Mediterranean with no quarantine upon re-entry. So we recommend planning an early spring/summer holiday in France, Greece, Italy or Spain.
US Residents. The CDC has released travel guidelines for vaccinated Americans, stating that if you are fully vaccinated you may travel without restriction.
EU Residents. If you live in the EU, including France, Germany, Holland, and Spain, restrictions vary. The famed destinations of Greece, Spain, the French Riviera, and the Amalfi Coast are open and waiting for you!
Australian, New Zealand, and Canadian Residents. You are generally welcome in all key charter destinations.
If you live in Algeria, Australia, Georgia, Canada, Japan, the Republic of Serbia, Montenegro, Morocco, New Zealand, Rwanda, South Korea, Thailand, Tunisia, and Uruguay you are generally welcome in all European (EU) destinations.
---
Current Status of the Yachting Industry during the Coronavirus pandemic
The yachting industry has fully recovered from the depths of the pandemic in 2020, and demand has been exploding recently as people realize how safe yachts are as opposed to other types of holiday vacations. We are seeing significant demand for all of the best yachts for Summer 2022 and Winter 2022. Booking early is our strong recommendation. That will also help you support regions and yachts that have been affected by the downturn.
---
A personal note from Tom (Founder) and Capucine (CEO)
Boatbookings and the yacht charter industry have weathered many disruptions to our amazing charter destinations in our 15-year history, and we know that the Coronavirus pandemic will mercifully end at some point. In times like these, we have learned that working closely with our valued clients helps find opportunities within the uncertainty, and pays great dividends when the situation improves.
Our entire team is fully committed to providing the best, most personal charter advice and implementation possible and wants to help you re-connect with family and friends! We encourage you to dream ahead and do your planning now when you have time, airfares are low and there is still availability of the best yachts. So please take a break from binging on Netflix and get in touch so we can book an amazing post-coronavirus charter!

Other Articles of Interest
Charter destinations