Peter Island Yacht Charter Guide | BVI
Peter Island, Britsh Virgin Islands
Peter Island is an immaculate, small tropical island located between Norman Island and Salt Island, lying directly south of Tortola in the BVI. Amongst many other paradise beaches you will find Deadman's Bay, rated as one of the most romantic beaches in the world where hammocks swing alongside swaying palm trees in the gentle breeze that carries across the sea. 
Surrounding the island is warm, magical blue seas with magnificent views of the burning sun and sky, paired with the refreshing wind and sea. Whether you're looking for a romantic getaway, or a spontaneous adventure, Peter Island is the place to come.
**Post Hurricane Irma: Peter Island, and specifically the Peter Island Resort, was hit hard by Hurricane Irma and is in the process of rebuilding. Scheduled reopening is late 2018. Check out the progress and what's open on our BVI after Hurricane Irma page. **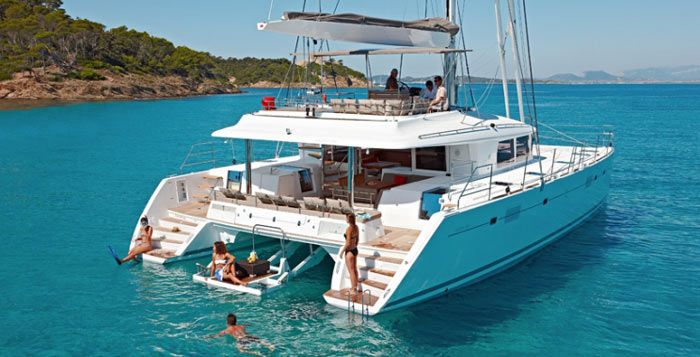 Chartering a yacht allows you to reach secluded areas within the privacy of your friends and family, adding something extra special and exclusive to the trip! If you want to sail, but prefer the comfort and space of a motor yacht then check out our luxury crewed catamarans. For an itinerary of the spectacular sailing available to you, see what incredible destinations are on offer.
Peter Island Resort is built on two bays, Sprats Bay, which is the Resort's harbour, and Deadmans Bay, where the Resort has built a beach bar and restaurant that is more welcoming to charterers.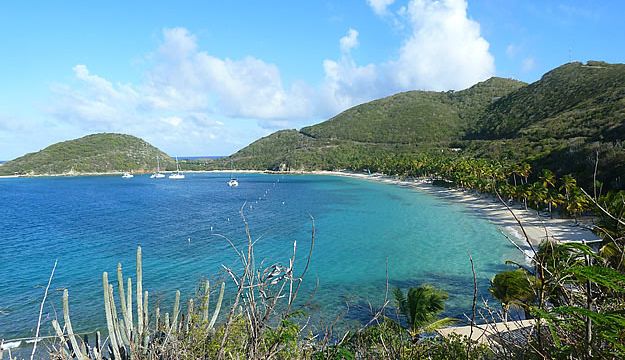 If you're lucky, you might be able to catch sight of Sea Turtles in Deadman's bay, who tend to live in the sea grass. If you keep an eye on the water you will soon see a greenish brown shell surfacing, and then sticking its head up for a breath. As turtles are rarely in a hurry you can dive in and follow them around the bay. Many also have a remora (suckerfish) attached to them, picking up any scraps the turtle doesn't care for.
Sailing the BVI is about the freedom of island hopping and taking advantage of the fantastic diving areas and vibrant beach bars. Nearly all charters start and end in Tortola, as that is where all the key marinas and provisioning stores are located. Virgin Gorda also rises steeply from the sea with a volcanic peak of 410 metres and is known for its beaches, villas, resorts and "the Baths", a key attraction in the BVI. The locals are welcoming and cheerful, to match the warm and inviting atmosphere of Peter Island.
Other anchorages and beaches on Peter Island include Little Harbour and Great Harbour on the North side of the island, and Key Bay and White Bay, named for its long, white sandy beach on the South side of Peter Island.
Peter Island Map
The Caribbean is calling you! If Peter Island sounds like it could float your boat, then give us a call or email here! If you would like to know about other BVI destinations then check out the array of guides below, for all the information you could wish for!
More BVI Charter Guides: BVI Charter Guide | Tortola | Virgin Gorda  | Anegada | Foxys and Soggy Dollar Bar - Jost Van Dyke | 7 Day Sailing Itinerary | Catamaran Charter in the BVI | BVI attractions | BVI Blog
Our Caribbean destinations: The Windward Islands | Antigua| Grenada | Guadeloupe | Martinique | Spanish Virgin Islands | St Barths | Anguilla | St Martin/Maarten | St Lucia | St Vincent and the Grenadines | US Virgin Islands - St Thomas, St John, St Croix
Other Articles of Interest
Charter destinations