Virgin Gorda Yacht Charter Guide | BVI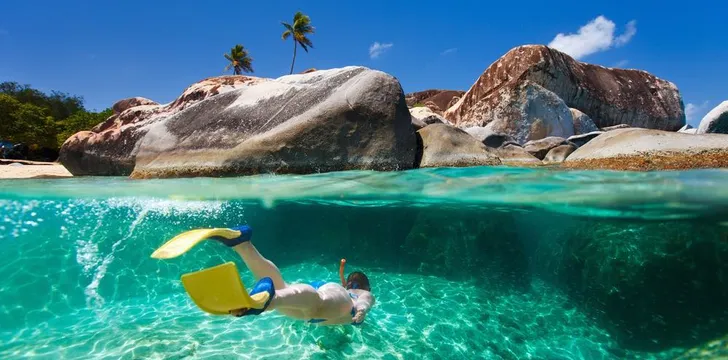 Virgin Gorda - BVI Yacht Charter and Luxury Catamarans
---
About Virgin Gorda
Virgin Gorda is arguably the most beautiful island of the British Virgin Islands in the Caribbean, as well as the third-largest (after Tortola and Anegada). Offering a plethora of quiet, unspoiled bays, lush hillsides and the famous "Baths", this is a popular spot for many celebrities who come here to enjoy its serenity, and hide away from the crowds. Check out the video below to see the highlights of a BVI charter vacation!
IRMA UPDATE: Virgin Gorda was hit hard by Hurricane Irma, and is in the process of rebuilding. Check out the progress and what's open on our BVI after Hurricane Irma page.
Book your Virgin Gorda holiday now
---
Virgin Gorda Map (Google)
---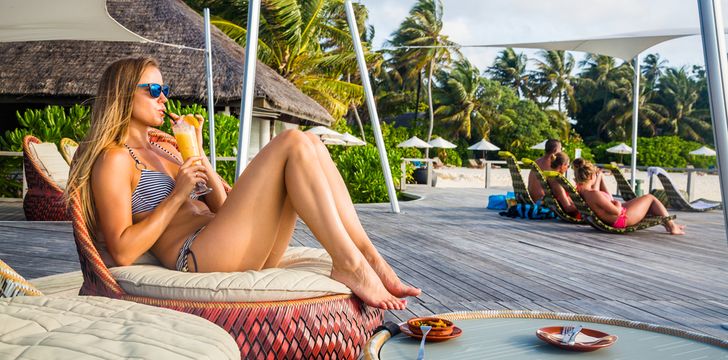 The number of paradise beaches and the rich vegetation that stretches further back will leave you spoilt for choice- from the likes of Savannah Bay, Pond Bay, Devil's Bay, Mahoe Bay and Spring Bay.
The world famous Rosewood Little Dix Bay Resort, designed by Laurance S. Rockefeller, has its own spectacular bay and beach near Spanish Town. It embodies "relaxed chic" and attracts vacationers from all corners of the globe.
Spanish Town offers a nice, relatively new marina - a great place to stop off for water, fuel and any provisioning you need to do in the middle of your charter.
---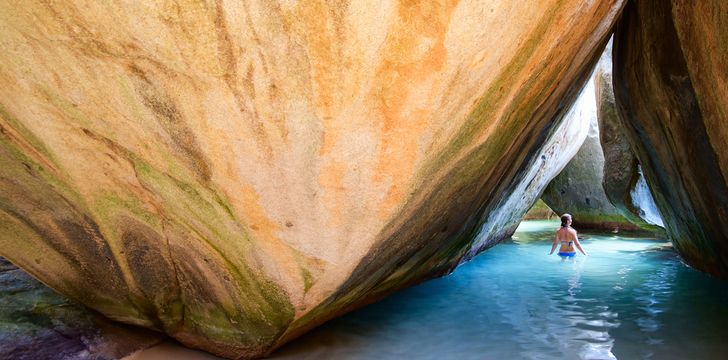 The Baths is Virgin Gorda's most popular attraction. Located in the south of the island, these are a collection of granite boulders that create a fantastic playground for families. Swimming and snorkeling are the two main activites here.
The North Sound is a protected large, natural harbor that has become one of the key anchorages in the BVI. It is a great stop halfway through your charter, located just a stone's throw from the private Necker Island, owned by Richard Branson.
---
You may also want to see our suggested BVI 7 Day Sailing Itinerary, and our animated slide show about Chartering in the BVI.
---
Our BVI Charter Yachts
Boatbookings works very closely with all of the quality charter operators in the BVI ensuring that we will find the perfect yacht for you. Whether it's crewed, monohull, catamaran, motor or a Super Yacht, we regularly inspect the boats and know the crews, so you will receive the quality and service you expect! Contact us today to find the perfect yacht for you and your family! 
Contact Us for a BVI Charter Proposal
BVI Overview | Tortola | Jost Van Dyke: Foxy's and the Soggy Dollar Bar | Anegada | Peter Island | BVI 7 Day Sailing Itinerary | BVI Charter Slide Show
---
Our Caribbean destinations: The Windward Islands | Antigua | Guadeloupe | Martinique | Spanish Virgin Islands | St Barths | Anguilla | St Martin/Maarten | St Lucia | St Vincent and the Grenadines | US Virgin Islands - St Thomas, St John, St Croix
Other Articles of Interest
Charter destinations