Mykonos Yacht Charter Guide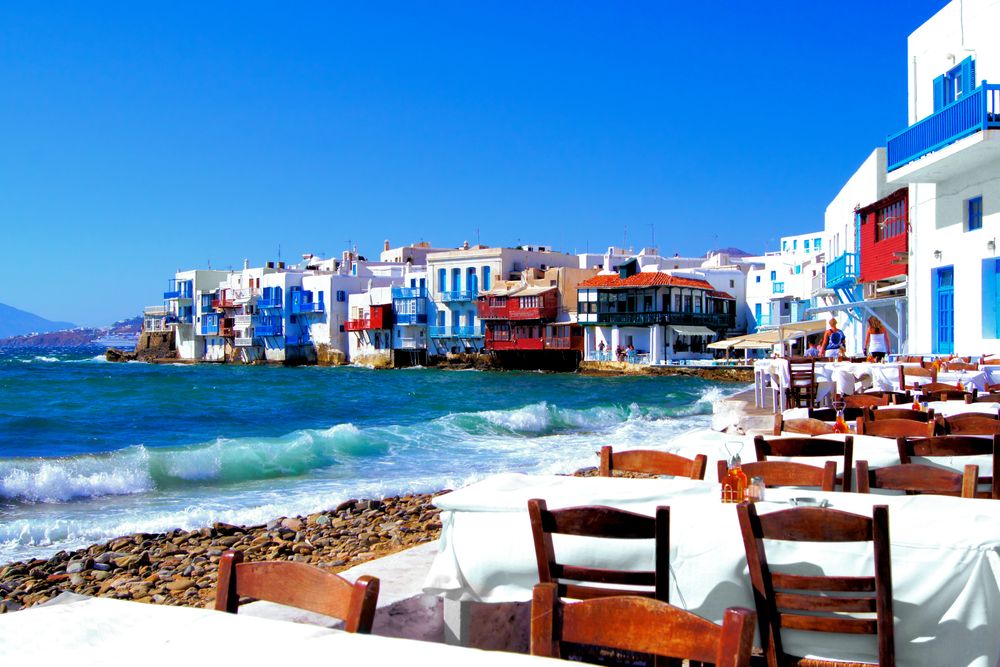 Discover Mykonos on Your Greek Yacht Charter
---
An Overview of Mykonos
Mykonos is a fascinating island that combines both glamour and traditional Greek Island charm. With a combination of charming towns filled with Greek taverns and local restaurants, as well as idyllic beaches and of course bars and clubs to dance the night away, it's no surprise Mykonos is one of the most sought-after destinations among Greece's islands. Make the most of your time in Mykonos and explore the island on a Mykonos Day Charter! 
The main town of Hóra is a great example of the traditional white cubic Cycladic architecture and offers plenty to do for visitors. Its streets wind through whitewashed houses with colourful doors and window frames and blooming bougainvillaea, geraniums and other flowers. Buildings to visit include Panayia Paraportiani church, the Town hall and the castle situated above the harbour.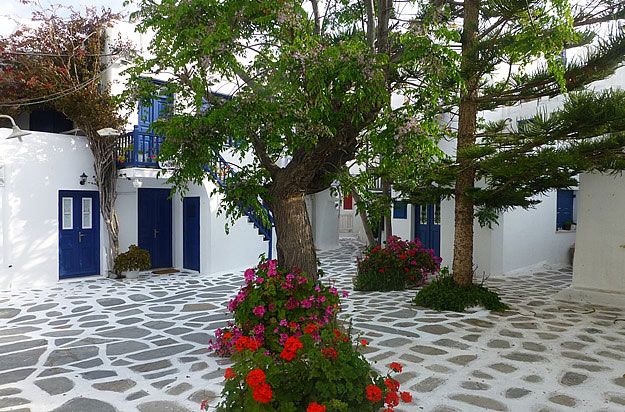 The town offers three museums -  the Archaeological, Folklore and Maritime Museums. Wander around the pedestrian shopping streets of the Hóra, always colourful and busy. The most glamorous of all is Matoyánni Street, lined with brand name stores, charming cafés and stylish restaurants.
See our Mykonos Day charter yachts Enquire Now

The lively waterfront combines the traditional, such as a fleet of colourful fishing boats - with the modern including many chic shops, bars and restaurants. You will also hopefully run into a friendly pelican which is the mascot of Mykonos - there has been one since the original one was found wounded in 1958 and adopted by the townsfolk. You can walk to the famous windmills, which have become a symbol of the town.
Another attraction is Mykonos' 'Little Venice' - Alefkántra - an 18th-century district, dominated by grand captains' mansions with balconies perched over the sea.
The second historical Town on Mykonos is Áno Merá a town surrounding the monastery of Panayia Tourliani in the centre of the island.
---
Map of Mykonos
---
Mykonos Beaches
Agios Ioannis Beach
Lying in front of the island of Delos, this beautiful pebble and sand beach with the crystal clear blue sea is one of the best spots to watch the sunsets, especially in September and October as the sun moves closer to the southern sky.
Ornos Beach
A family-friendly beach with a relaxing atmosphere, Ornos is a large beach with plenty of sunbeds available for rent and with shallow water along the shoreline that is perfect for children.
Psarou Beach
Take in the view of fantastic colours in the early morning as the sun rises over the hilltops or late afternoon as it sinks behind the rocks. An attractive little beach with fishing boats and private yachts anchored in the protected, clear, tranquil waters.
Platys Gialos Beach
Protected from the wind by the surrounding hillsides a great place to stop for lunch with beach bars, restaurants and some of the hotels are located right on the beach.
Agia Anna Beach
Featuring a traditional fish taverna and a restaurant, this is a little beach with a few to sunbeds for rent whilst a small footpath provides access to the nearby Paraga beach.
Paraga Beach
Popular with locals as well as tourists, Paraga Beach was originally made famous by the hippie generation, being one of the first nude beaches of Mykonos. You can still find a laid-back attitude mixed in with a party atmosphere.
Paradise Beach
One of the world's most famous beaches, this is still the place to go if you are looking for a beach where anything goes. Known for their special events, such as Full Moon parties and Bubble parties and be sure not to miss the closing party if you're on Mykonos in early September.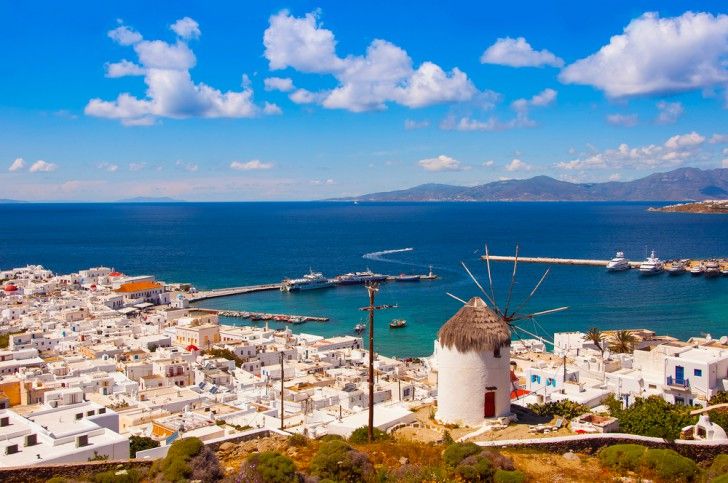 Super Paradise Beach
A lovely cove, perfect for swimming and surrounded by dramatic rock walls that catch the late afternoon sunlight, making an incredible contrast with the beautiful colours of the sea.
Agrari Beach
A remote beach but it is worth the drive just to witness the stunning, breath-taking view as you round the last corner on the hill above.
Elia Beach
One of the longest beaches on Mykonos with soft sand, Elia is a busy beach and a favourite of many, especially the gay crowd, looking to spend the day chilling out or socializing.
Kalo Livadi Beach
No pumping music here, on Kalo Livadi Beach, you will find people relaxing in the sun or playing an impromptu game of paddle ball in the shallow waters along the shoreline or on the beach.
Kalafatis Beach
This tree-lined beach with reliable winds is a windsurfer and kiteboarder's paradise, whether you are a novice or an experienced windsurfer.
Lia Beach
A small, peaceful beach through the tranquil countryside near the village of Ano Mera.
Ftelia Beach
The largest of all the undeveloped beaches in Mykonos, Ftelia is a favourite with windsurfers and sure to provide hours of entertainment whether you're on the water or watching from the shore.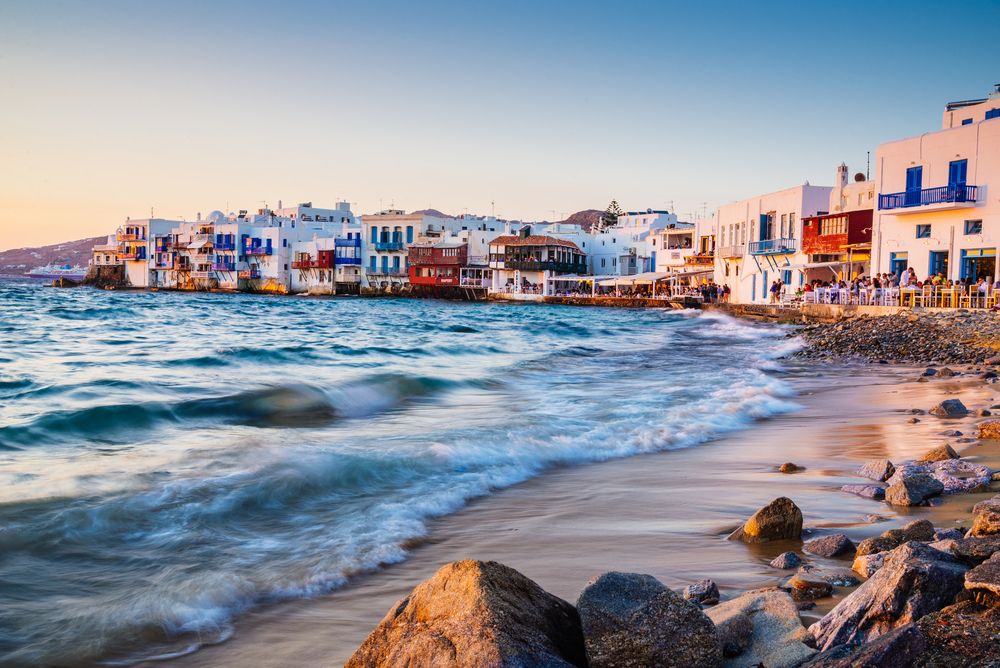 Panormos Beach
This is a beautifully secluded stretch of sandy beach with wonderful views, crystal clear waters perfect for swimming and a great little taverna close by. 
Agios Sostis Beach
Unspoiled freedom; this beach is undeveloped without amenities such as umbrellas and sun beds and the view from the road above, looking down on the beach is stunning.
Houlakia Beach
A protected beach; the rounded stones that make up this natural phenomenon, unique to Mykonos are known as Houlakia.
Agios Stefanos Beach
Located just around the corner from the new port of Tourlos, this is a sandy, family-friendly beach with clean and clear, shallow waters for children to play in.
Megali Ammos Beach
Only a 15-minute walk from the town centre, there is a traditional Greek taverna located just a few footsteps from the water's edge.
Fokos - Mersini Beach
These undeveloped, northern beaches that can be reached only by private boat and rental car so if you're on a charter and want a quiet, tranquil beach, you may want to try Mersini.
---
Mykonos Restaurants & Bars
Mykonos is brimming with vibrant nightclubs, lively bars and unique restaurants that will be sure to tempt you to return year after year on your yacht charter holiday. Astra Club, one of the most established nightlife establishments on the island provides glamour, sophistication and an unrivalled atmosphere that needs to be experienced first hand! Offering award-winning cocktails and lively music, Bonbonniere Club Mykonos is another hotspot that is not to be missed.
Serving up some of the freshest seafood is one of Mykonos's finest restaurants, Nammos, which is set in a beautiful beach location and combined with a relaxing lounge bar and beach club - perfect for an afternoon of complete bliss! More of our suggestions include the high profile Hakkasan Mykonos restaurant and Matsuhisa Mykonos, offering more international flavours. For a typically Greek experience, be sure to try out Katrin, which serves up some fantastic hummus platters and succulent family-style lamb presented on wooden platters.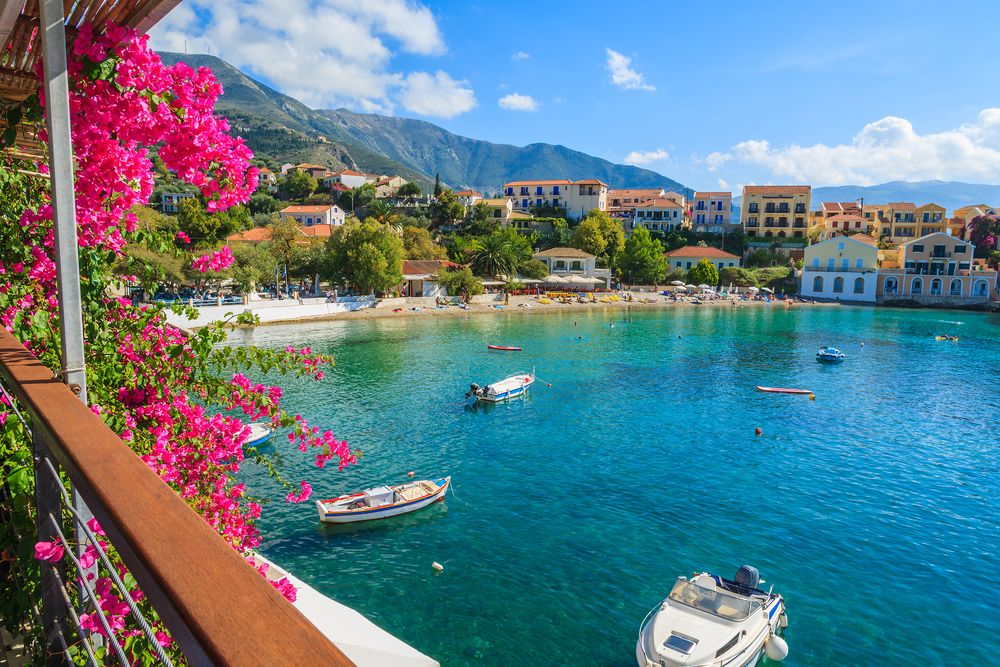 ---
Guides to additional Cyclades Islands
---
Our Cyclades Charter Yachts
The very proximity of these islands, the interesting sailing conditions, and the unbelievable beauty on offer makes this region one of the most desirable chartering destinations in the world. Boatbookings.com offers years of experience sailing in these islands and personal knowledge of the yachts we offer. We can find you the ideal charter yacht, be it bareboat, crewed, sail, motor or catamaran.
See our Mykonos Day charter yachts Enquire Now

---
Other Destinations: The Italian Riviera | Sicily | Sardinia | the French Riviera | Monaco | Corsica | Mallorca | Ibiza | Croatia
Other Articles of Interest
Charter destinations