Diving Yacht Charters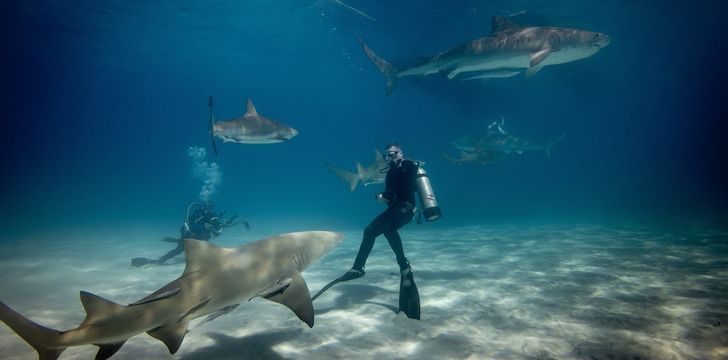 If you are chartering a yacht, it is without a doubt because you love spending your time in, and around, the sea. One of the best things about being on a yacht is the easy access to water, which is perfect for splashing around in the sunshine and playing with the yacht's water toys. What's even better than being on the water? Going underwater! Diving is a very popular part of yacht charters, whether you throw on a snorkel and flippers, charter a bareboat yacht to visit the local dive schools and sites or choose a yacht fully equipped for scuba diving. There is so much to see once you take the plunge into a diving charter. 
There are fantastic diving spots all around the world, and we are ready to take you there! Whether you want to dive in the turquoise blue Caribbean sea, popular diving destinations include the British Virgin Islands, Guadeloupe, Antigua, the Grenadines, or the Blue Hole in Belize and Ambergris Caye or even further north in the Bahamas, the Americas offer great diving. 
However, if you fancy the likes of Asia, the Maldives is one of the top diving spots in the world with amazing sea life that you have to see to believe. Diving in the Anambas Islands, Tioman, Malaysia, is also popular as well as the waters of the Similan Islands, Thailand and Indonesia. If you head further south to the South Pacific, the underworld of Tahiti and Bora Bora awaits.
There are plenty of yachts that are perfect for diving charters, whether you want to give it a try once, just have fun snorkeling in the shallow waters or if you are a serious diver, there is a yacht and a destination suited to you. Dive in and contact us one of the Boatbookings brokers to arrange your diving charter! 
Other Articles of Interest
Charter destinations