Luxury Yacht Charter Guide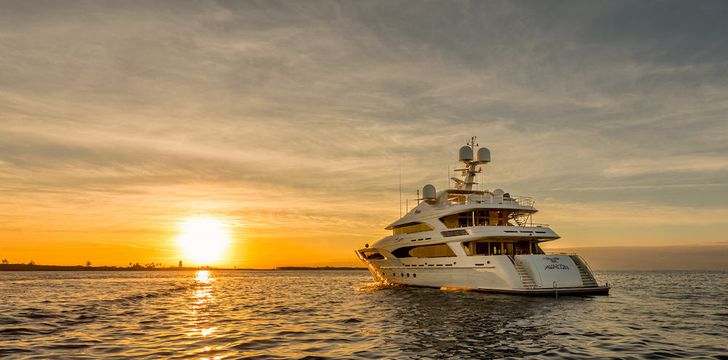 Luxury Yacht Charter - Exclusive Yachts and Holiday Destinations
Yacht Types | How to charter a Super Yacht | Charter Destinations | Next Steps | Our Super Yachts
---
About Luxury Super Yachts and Mega Yachts
Luxury Yachts will undoubtedly exceed expectations whilst catering to your every need as you cruise to the world's most glamorous destinations in style and comfort. Our team of experienced brokers understand which yacht and crew will perfectly suit your needs, so email us at [email protected] to find out more. Look forward to a unique and personalised experience on the water complete with attentive service, outstanding chefs, wellness centres and all the latest watertoys.
Choose from destinations all around the world- from the stunning architecture of the Amalfi Coast to the glamorous shores of the French Riviera and the timeless beauty of Croatia or the rugged charm of Greece. Charters in Thailand, Seychelles or the South Pacific offer charterers something more remote and unique.
See our Luxury Super Yachts Enquire Now!
Luxury Yacht Types: Mega Yachts | Motor Yachts | Sailing Yachts | Catamarans | Event Yachts | Gourmet Charters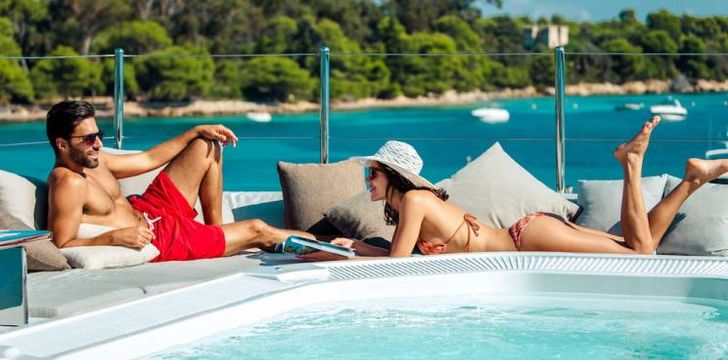 ---
Luxury Yacht Types
There are three types of Luxury Super Yachts - Motor Yachts (M/Y), Sailing Yachts (S/Y) and Catamarans - your Boatbookings charter broker will help find you the perfect type to suit your preferences and work to develop custom itinerary plans. We also have a select range of event yachts, ideal for corporate or personal entertainment at the myriad of exclusive and vibrant events that occur in many destinations. Yachts come in all shapes and sizes, with many different brands and manufacturers available for charter, but our expert team of brokers will work to understand your needs before proposing the types of yachts that suit you best. 
Crewed Luxury Mega Yachts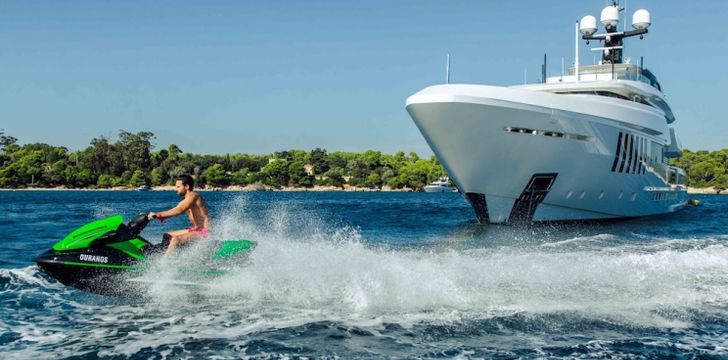 Mega Yachts offer charterers a truly supreme experience. The staterooms are exquisitely decorated to ensure the upmost comfort in a home away from home. Most Mega Yachts are equipped with hot tubs, state-of-the-art amenities and exercise rooms as well as a wide choice of entertainment and water toys at your disposal. Their expert crew will attend to all of your needs in a professional and approachable manner, and the Captain has a welath of experience in the charter area so can work with you to create the ideal itinerary whether you want to island hop in Greece or explore the vibrant Caribbean.
If you are looking to explore, discover and live in a luxurious and exclusive way, want to have the flexibility to move around at will or cover a lot of water between destinations, then a Mega Yacht is most suitable for you. They provide bespoke experiences with every detail taken into consideration, and a large crew with varying roles from dive instructors, personal masseuse and talented, highly qualified chefs.
See our selection of Crewed Luxury Mega Yachts Enquire Now!
Luxury Crewed Motor Yachts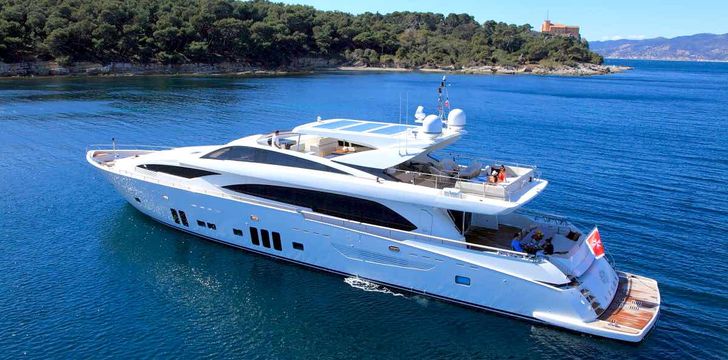 There is no better way to enjoy time with family and friends than onboard a crewed motor yacht. Ideal for exploring trendy hotspots, secluded bays and go from island to island in unparalleled comfort, motor yachts are truly a great option for your getaway. With the ability to cruise quickly and effortlessly over long distances, motor yachts possess all the amenities to ensure guests a superb stay onboard. From watersports to generous socialising areas and truly world-class service - crewed motor yachts epitomize luxury.
See our selection of Crewed Motor Yachts Enquire Now!
Luxury Crewed Sailing Yachts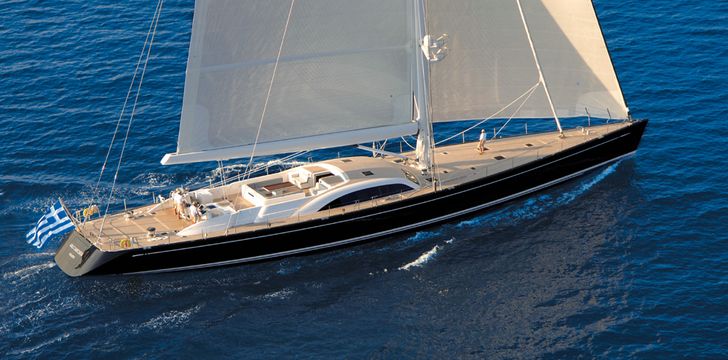 Luxury Crewed Sailing Yachts offer the full experience of sailing, with unrivalled comfort and luxury. It is an unparalleled combination to enjoy the therapeutic sailing experience, whilst feeling the modernity and standard of a motor yacht. There have been many advances in the past 10 years that have made Sailing Yachts some of the most amazing super yachts for charter. If you're looking for the best possible sailing experience, then we highly recommend you look at our line available. They may well spark a passion you were unaware you had, or reignite your love for the amazing sport. 
See our selection of Crewed Sailing Yachts Enquire Now!
Luxury Crewed Catamarans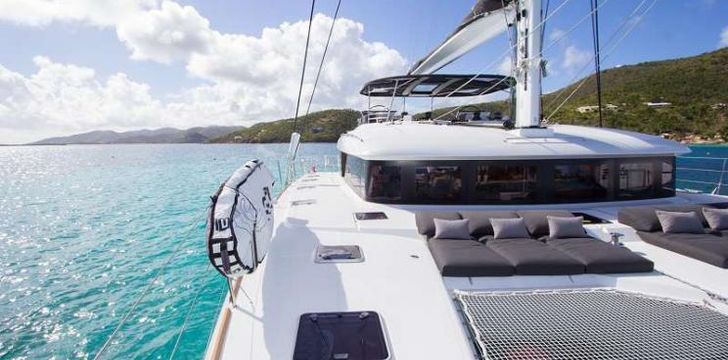 Catamarans are gaining increased popularity because they offer the fun of sailing with excellent group space, privacy and comfort. Crewed catamarans are most common in the BVI, as but also often chartered in the Mediterranean, as they are perfect for island hopping and getting close to shore. They don't "tip" so the ride is more comfortable, you have great views from the salon, and you're always close to the water for that quick swim. We also have increasing numbers of Power Catamarans, which offer excellent economy on fuel plus all the amenities of a Motor Yacht. 
See our selection of Luxury Crewed Catamarans Enquire Now!
Event Charters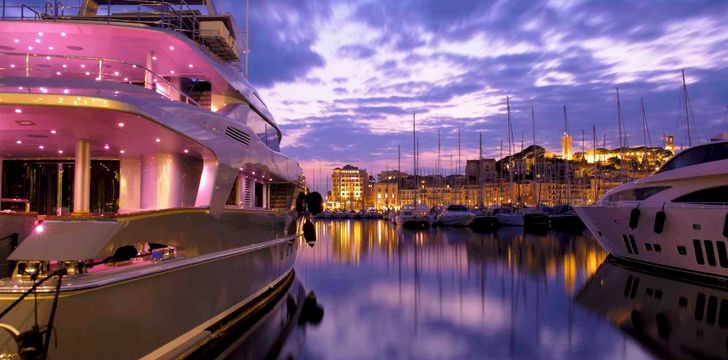 Events are always better on a yacht! We have a broad range of yachts specially selected for fabulous events, whether for team building, company celebration, client entertainment, weddings or any situation where you just want to do something exceptional.
We also have Yachts for "Static Charters" where your yacht becomes a conference center and party venue, at events such as the Cannes Film Festival, Monaco Grand Prix and MIPIM Real Estate Conference in Cannes. Barcelona is an iconic event destination, a fantastic port close to the vibrant city and golden beach, where you can entertain with Sangria and other Spanish culture!
See our Event Yacht Charter Guide Enquire Now
Gourmet Yacht Charters
If you're a "foodie" consider the ulitmate gourmet experience aboard a luxury yacht. Many of the top luxury yachts now have renowned chefs aboard, waiting to create culinary sensations catered directly to your dietry requirements. You get private dining experience, with different fresh local indredients each day, prepared for you and your party. Many yachts also have world-class wine cellars with knowledgeable crew to educate you and advise on pairings.
See our Gourmet Yacht Charter Guide Enquire Now! 
---
How to Charter a Super Yacht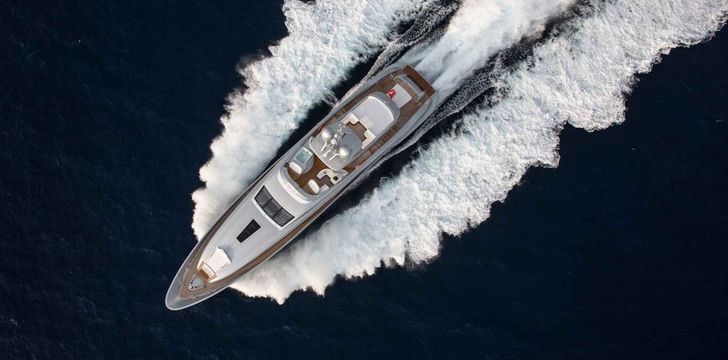 Planning your luxury charter has never been easier. All you have to do is tell your broker what your dream yacht and destination is, with as much detail as possible. Some key things to let us know are: your desired expenditure, group configuration, chosen destination and what kind of yacht you would prefer. We will take care of the rest, as our experience and history with yacht chartering speaks for itself, alongside our excellent client testimonials. 
Book Early. Be advised that the best yachts are booked 9-12 months in advance, as last minute bookings may be difficult due to limited availibilities. 
Ask us anything - if you want specific exercise equipment on board, or don't know what a Sea Doo is - just ask! Our team is here to work closely with you, right from the beginning planning stages through to the end of your vacation, to make sure you understand everything before you embark, and most importantly,  to make your yacht charter a resounding success.
---
General Terms 
The quoted charter rate includes the hire and insurance of the yacht, crew food and wages and the yacht's laundry. All other expenses, including fuel for the main engine, generators and water sports, equipment, all running costs, harbour fees, all food, soft and alcoholic drinks, communication costs, local taxes, are additional.
Water Toys:
Use of all Personal Water Crafts, including Jet Skis is only permitted subject to the operator having the appropriate license and meeting with local operating regulations. In the Mediterranean, we would advise all guests interested to obtain an RYA Personal Water Craft (PWC) Licence to safely use the water toys onboard. If you do not have a PWC licence and would like to use the jet ski, we recommend that you charter a yacht with an Approved RYA water sports centre onboard.
APA Allowance:
The additional expenses during a charter are paid for by the 'Advanced Provisioning Allowance', known as the 'APA', generally calculated at 25%-30% of the charter fee. The APA is transferred to the boat before the charter starts, so the crew can provision according to your specific requirements before you embark. Everything is purchased at cost by the crew.At the end of the charter, the Captain will present you with a fully itemised statement of the APA account, with receipts. If the account is in credit, the balance will of course be returned to you. If it is in debit, the balance must be settled in cash or, with the Captain's agreement, by wire transfer.
---
Charter Destinations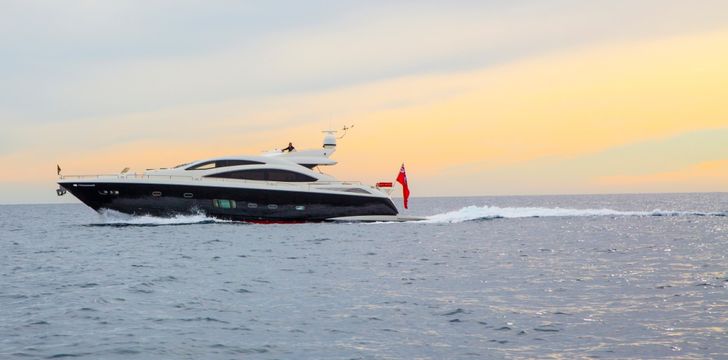 You can charter a superyacht with us in exclusive destinations all around the world. From the stunning cruising grounds along the Amalfi Coast to the the glamorous shores of the French Riviera and the Spanish Balearic Islands to the enchanting Greek Islands, and Croatia's timeless coastline, there's a super yacht option for everyone.
Exotic destinations are becoming increasingly popular with the rise of people seeking adventure and exploration for their charters in destinations such as Thailand, Indonesia or the South Pacific where unique cuisine meets stunning scenery with towns that ooze culture. Other hotspots over the winter months include the Caribbean or Bahamas which embody the a tropical paradise that guarantee warm waters, colourful fish and welcoming locals. 
---
Next Steps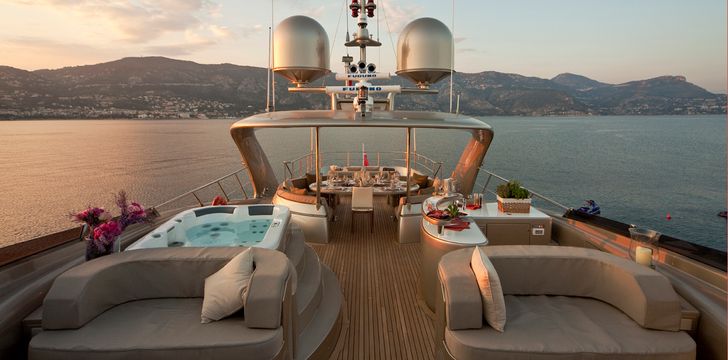 Our team of experienced Yacht Brokers make the Super Yacht Charter process easy for you. Boatbookings works with the industry recongnised Worldwide Yachting Association (MYBA) contracts, and has access to over 1500 yachts worldwide for fully crewed charter yachts over 20 meters.   
Have a look at our luxury yachts, get a custom proposal tailored to your specifications, and let our Brokers do the work and planning for you. We'll have a list of premium Super Yachts for you within hours.
---
Get in touch 
Get in touch with one of our experienced brokers to begin the booking process of your next Super Yacht charter in whichever part of the world you wish to visit next! 
---
Our Most Popular Destinations: Amalfi Coast | French Riviera | Greece | BVI | Bahamas | Ibiza
Other Articles of Interest
Charter destinations