Luxury Crewed Motor Yacht Charter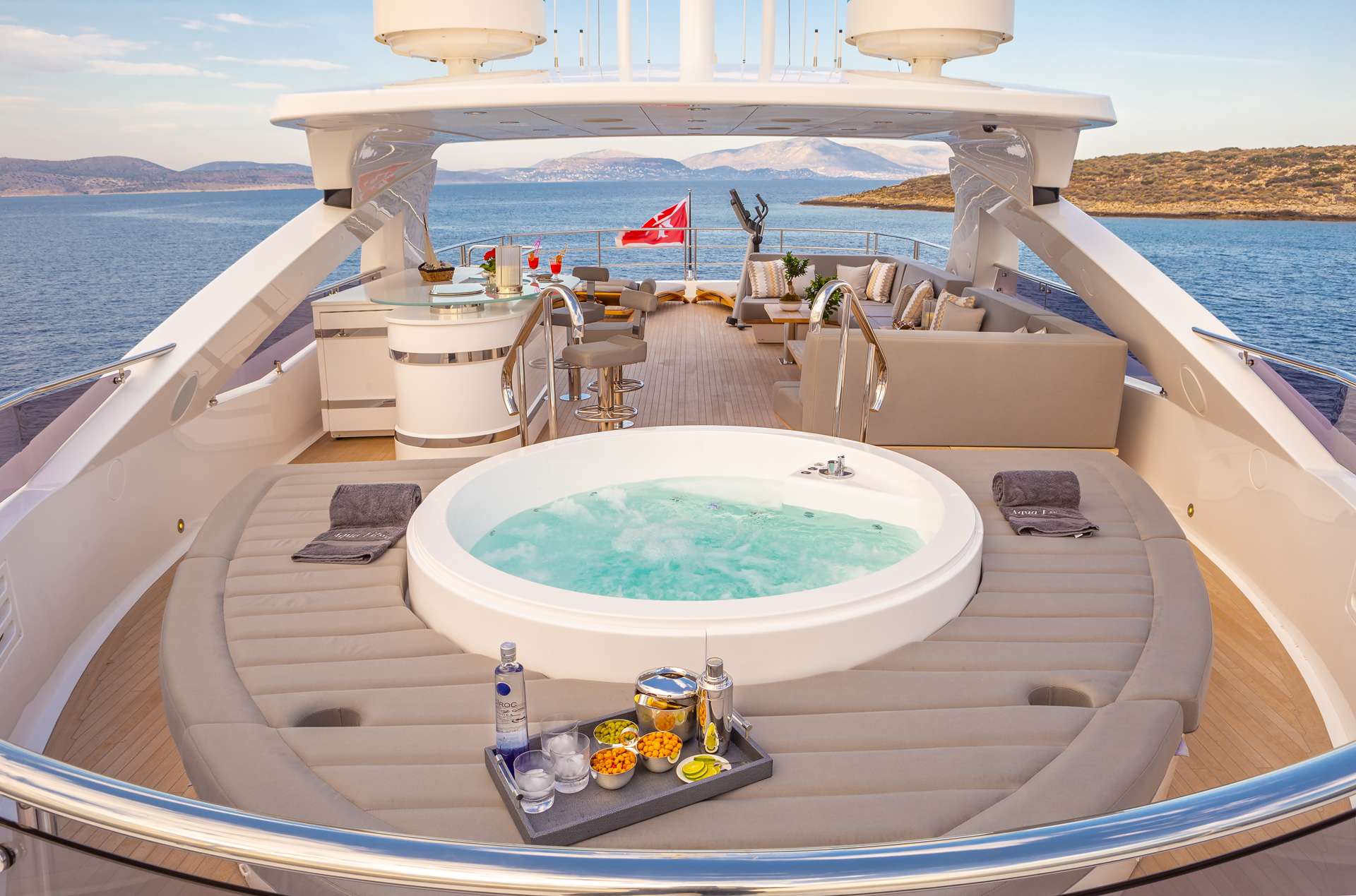 Crewed Motor Yacht Charters for Vacations, Events and Corporate Entertainment - Book your Crewed Motor Yacht and Luxury Superyacht Holiday for Summer 2022
About Crewed Yacht Chartering | Boatbookings Specialises in Crewed Yachts | Charter Destinations | Types of Crewed Motor Yacht Charters | How to Charter a Crewed Motor Yacht | Our Charter Yachts 
---
About Crewed Motor Yacht Chartering
The West Mediterranean has everything you would look for in a yacht charter with Italy's history, France's cuisine and Spain's stunning seas. Cannes, St Tropez, Capri, Positano, Ibiza and Formentera are just some of the world-famous hotspots found in the western Mediterranean. You will also find the finest selection of crewed motor yachts, as well as the most prestigious marinas, boutiques and restaurants. 
Crewed motor yacht chartering combines the service and friendliness of an elegant hotel with complete freedom to explore amazing destinations without ever worrying about the crowds. If you want the exhilaration of being on the water with the wind in your hair, freedom to explore, privacy, service, pampering, great food and well-mixed drinks, then we highly recommend a crewed motor yacht charter!
Crews on luxury yachts are hired, extensively trained and dedicated to one yacht. It is their job, livelihood and passion to manage your charter and the well-being of the clients aboard. They run the boat and are focused on your enjoyment and well-being. The crew takes care of the maintenance, sailing, cooking, cleaning and navigation, and are experts in the region where you're cruising. Yacht crew members are normally highly trained and experienced in the specific areas of responsibility they hold. And of course, they have to be people and service-oriented.
Because the crew is dedicated to the yacht and lovingly care for it, crewed yachts are generally in excellent condition. A good crew is a dynamic team that works together effortlessly. The best crews know how to provide great service as well as give you the privacy you need on your holiday.
You will find crewed motor yachts in Cannes, Monaco and St Tropez over the summer months, and then across the Atlantic for some winter sun in St Barths, Sint Maarten, St Thomas and many other Caribbean Islands.
See our Crewed Luxury Motor Yachts 
---
Our global experience allows us to help you charter the right motor yacht for your requirements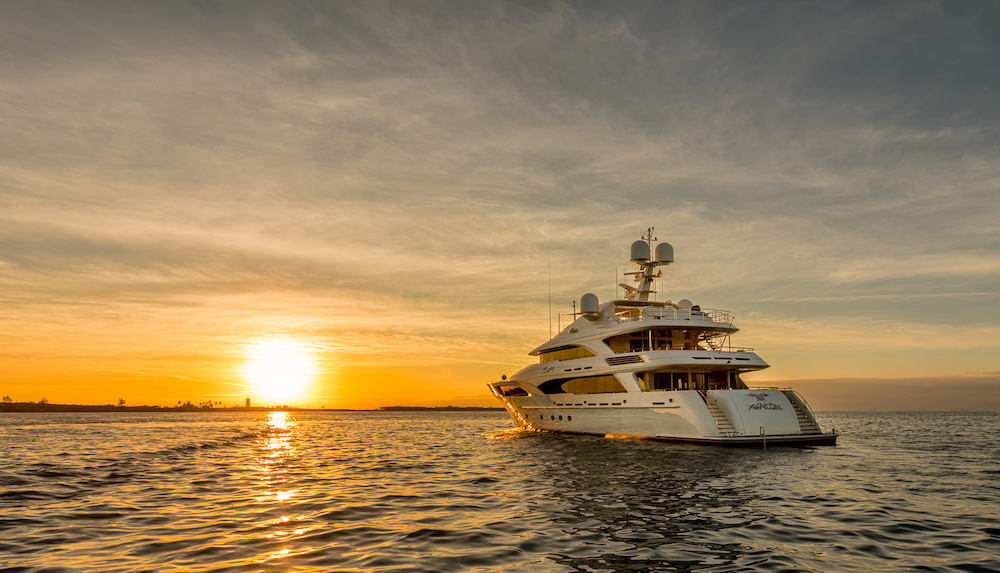 When you ask us to help you with your charter, we become your agent to find the perfect Luxury Motor Boat for you. Our local experts have extensive experience with the yachts that we propose, which includes knowing the boat and crew personally. We attend numerous yacht shows and seminars, meet with the crews and learn which boats are most appropriate for your specific needs, and we have offices throughout the world so that we can always be near the yachts we're recommending. We can thus match your needs to the right boat.
We work for you and will be objectively and unbiased as to which boats we propose to you. Our service is free (we get paid by the boat manager), and our most important goal is that you have the best charter of your life because we know you will again ask us to help next year!
Get in touch today with one of our expert brokers for a tailor-made proposal!
See our Crewed Luxury Motor Yachts 
---
Types of Luxury Crewed Motor Yacht Charters
Crewed Motor Yachts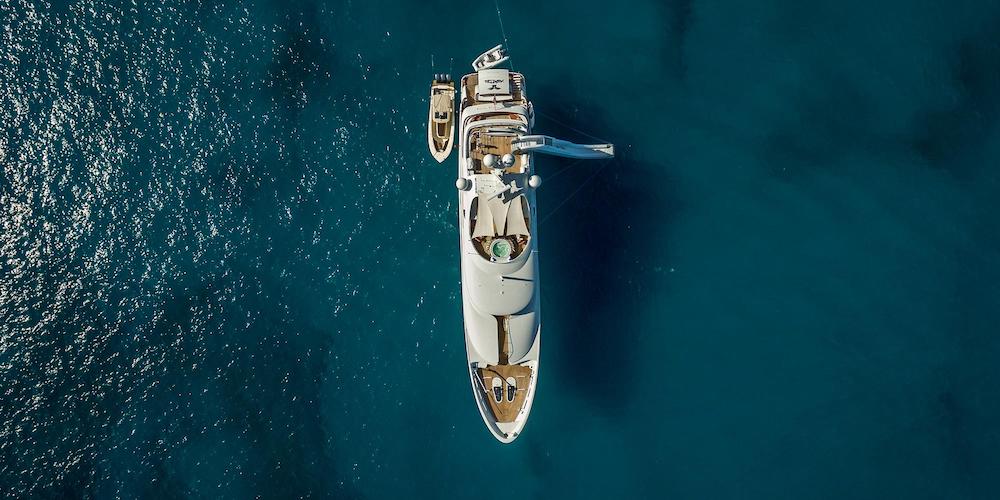 If you're planning a relaxing vacation on the water with your family or 1-2 other couples and are looking for a bit of pampering, then a Crewed Motor Yacht is right for you. These yachts generally are 50-80 feet in length and can have up to 4 cabins. Most now offer entertainment systems, water toys and ensuite bathrooms.
Super Yachts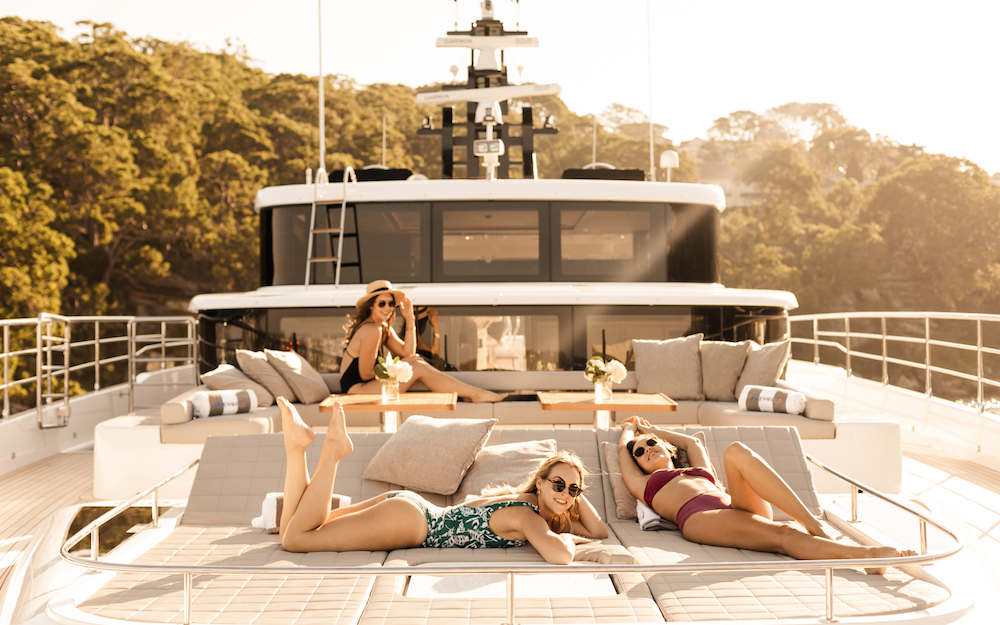 Super Yachts offer a unique holiday experience, with a 5 Star hotel service level and incredible amenities. The cabins are plush, you have a choice of entertainment and water toys, and often hot tubs, internet access and exercise rooms.
Event Charters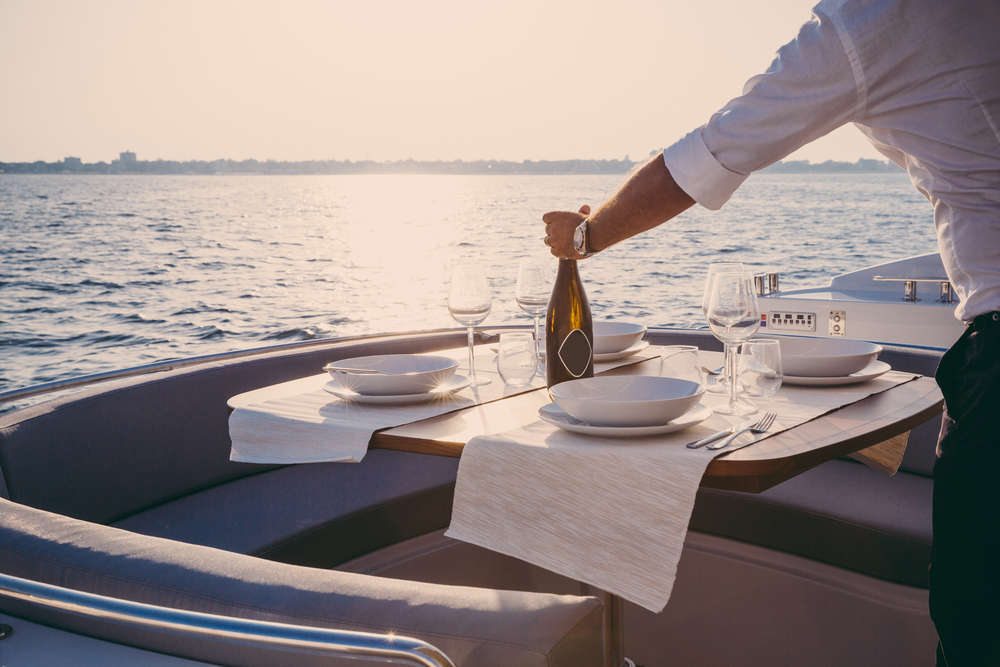 If you're planning an event, it will be better on a yacht! We have a broad range of yachts specially selected for fabulous events, whether for a team-building day, conference, company celebration, wedding, stag or hen party, or any meeting where you just want to do something different.
Crewed Day Charters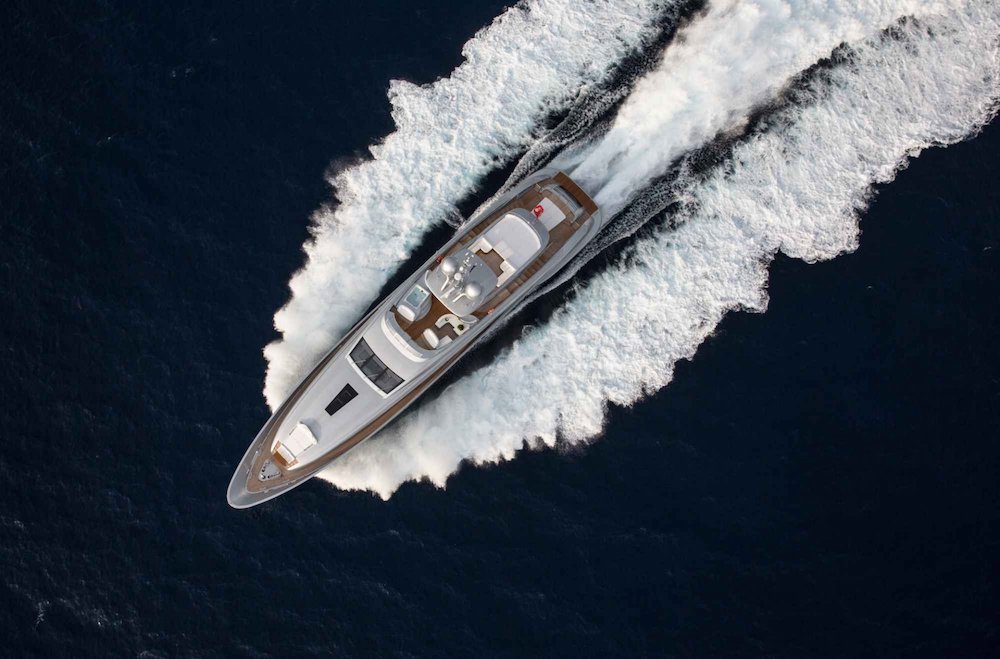 You already have a place to stay in a resort, but want to get out on the water and have a great, memorable day. A day charter is definitely for you!
---
Charter Destinations
In virtually every major resort and vacation port in the world, there is the possibility of chartering a luxury motor yacht. The majority of them, however, tend to come in clusters because they offer the infrastructure, attractions and itineraries that work well for crewed charters. Some of the major destinations are listed below.
The French Riviera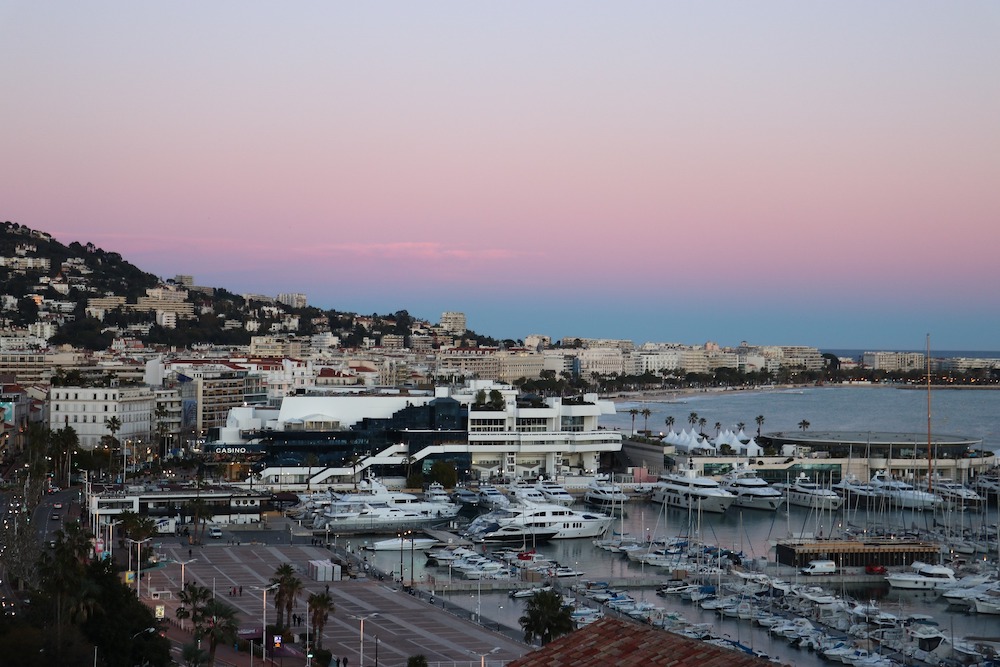 The French Riviera has more luxury crewed motor yachts than anywhere else, because its unique combination of dazzling destinations (St Tropez, Cannes, Antibes, Monaco, Nice, Cap Ferrat), world-class infrastructure (if you need caviar and Dom Perignon, you've come to the right place), perfect climate and excellent ports. Super Yachts, in particular, are at home here, but you can find all shapes and sizes of luxury yachts in the South of France, including Manustas, Wallys and Rivas.
See our French Riviera Luxury Charter Motor Yachts
The Caribbean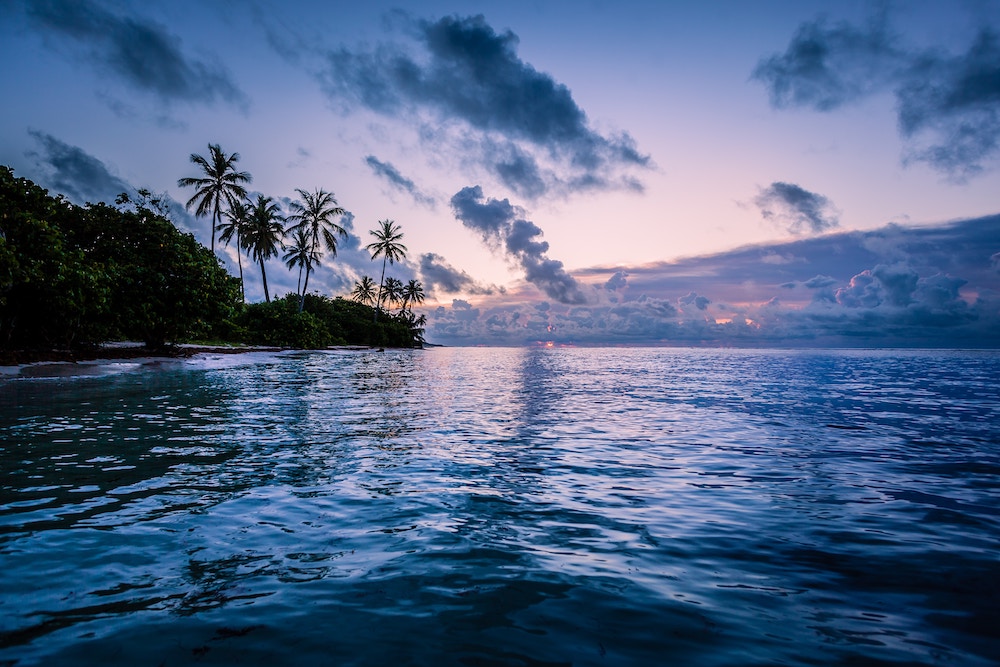 During the winter months, many of the world's greatest charter yachts make it to the Caribbean, cruising from one island delight to another. Locations such as St Barths, Antigua, St Martin, Anguilla, the Grenadines and the BVI are all high on the agenda, and a crewed yacht can take you to several on a single vacation cruise.
See our Caribbean Luxury Charter Motor Yachts
Florida and the Bahamas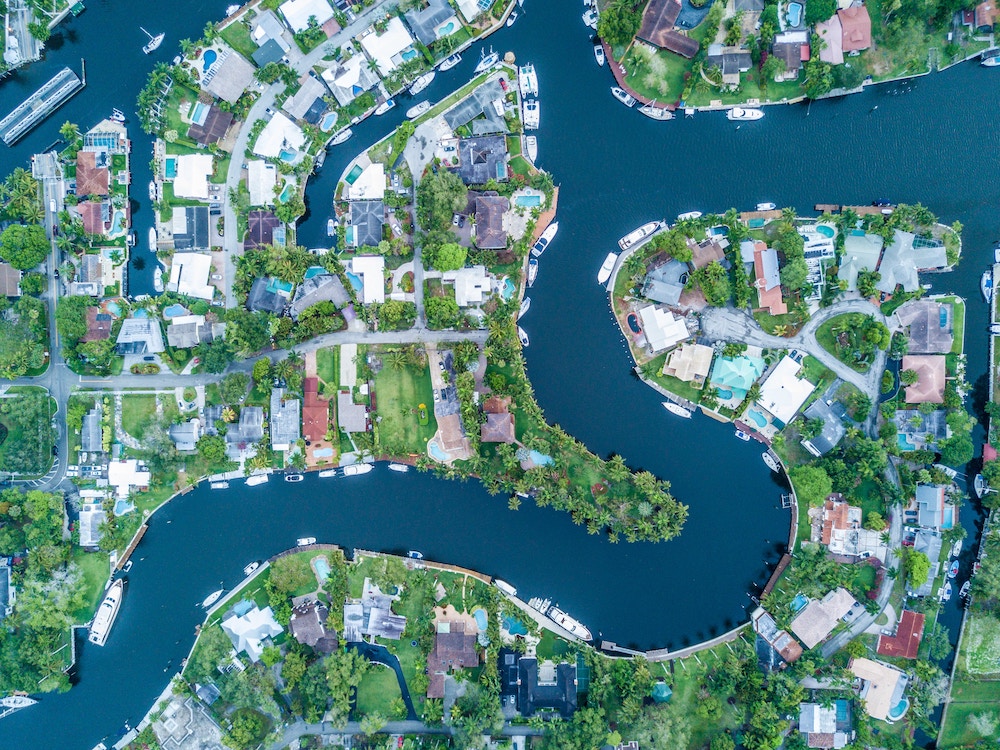 Florida offers two of the world's major Luxury Yacht Ports, in Miami and Ft Lauderdale, and these beautiful yachts dot the entire coast. Many will also charter in the Bahamas, leaving from Nassau to explore this amazing coral archipelago.
See our Florida Luxury Charter Motor Yachts See our Bahamas Luxury Charter Motor Yachts
---
Other Destinations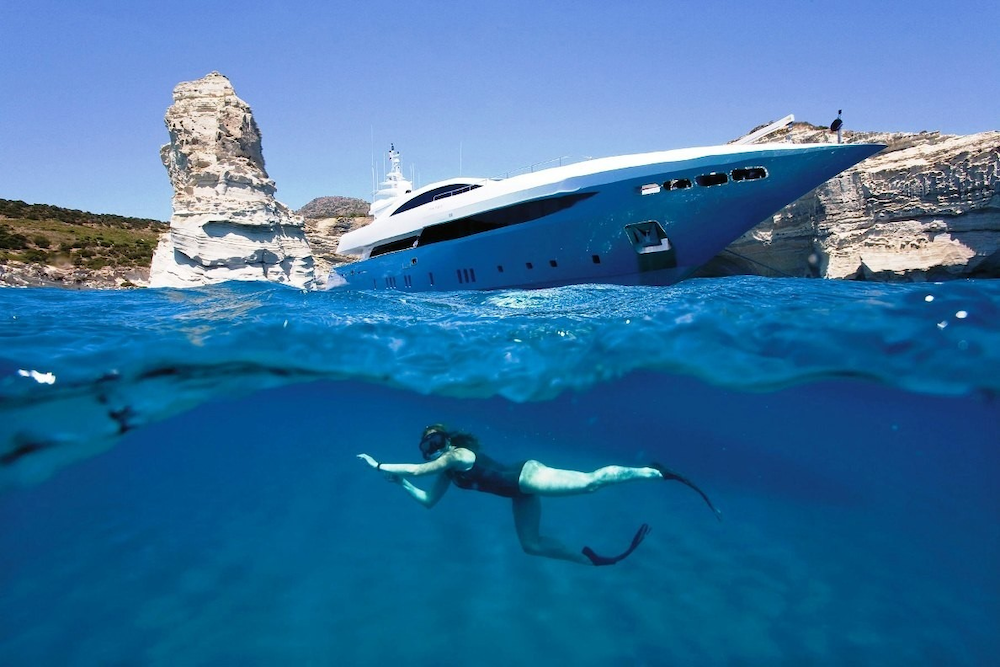 As mentioned we have luxury crewed motor yachts around the world, including Greece, Spain, Croatia and Italy in the Mediterranean, Fiji and Tahiti in the South Pacific, Thailand and Singapore in Southeast Asia, and the Seychelles, Maldives and Mauritius in the Indian Ocean.
Boatbookings is a worldwide charter broker so for any destination you're interested in, have a look at our luxury crewed charter motor yachts and we can take you there.
---
How to charter a Crewed Motor Yacht - the Charter Process
We have three basic ways that you can easily work through the charter process:
Just click on the type of charter you would like above and we will provide details and ultimately suggestions about yachts that are best for you.
If you want to look through our yachts yourself, just click here and we'll show you all crewed charters we offer, worldwide. You can sort them by location, type, price, cabins etc to narrow down the selection. Then simply enquire on that boat.
Fill out our Charter Request Form, and we'll provide a list of boats that we feel best fit your needs.
---
Our Charter Yachts
As mentioned above, we have all types of Crewed Motor Yachts, from small runabouts for the day to the most luxurious Super Yachts, to speciality yachts for events, entertainment, sportfishing - whatever your needs are. To browse through our yachts that meet your required destination, number of cabins and length, simply click here for our list of crewed motor charter yachts. Alternatively, you can simply fill out this simple form with your requirements, and we'll suggest the right yachts for your needs.
Contact us to plan you Crewed Yacht Charter Holiday
---
Other Articles of Interest
Charter destinations