Crewed Luxury Catamaran Charter Overview from Boatbookings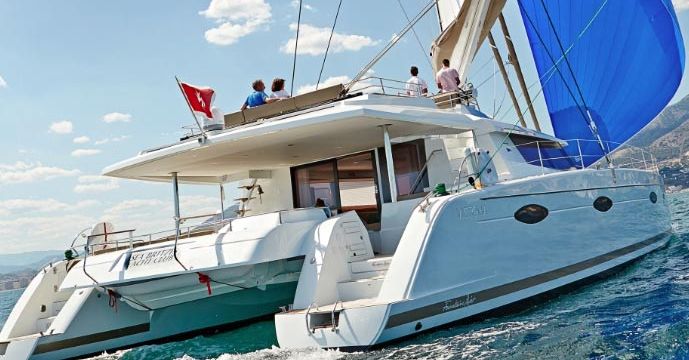 Crewed Luxury Catamaran Charter
Luxury catamarans offer the perfect holiday or event charter - they combine the thrill of sailing with great comfort, service, cuisine and privacy.
On luxury catamaran charters the crews, often very experienced husband and wife teams, take care of all of your needs, cook amazing meals and are experts on your charter area, providing a depth of experience to your sail. And of course they let you take the wheel or hoist the sails if you wish!
For more information on catamarans, read our blog after you enquire to find out more details!
Have a look at a sample itinerary to see what incredible places you could sail to, although this is not set in stone we can personalise your itinerary to your wants and needs for the trip!
Boatbookings meets with the captains and crews of as many charter luxury catamarans as possible, so that we can advise you on the right catamaran for you. Please browse the boats below and let us know which one best meets your needs, or contact us and we'll take it from there!
We have lots of articles about chartering - please click here if you'd like to find out more about chartering crewed catamarans, catamaran charter or chartering in the Caribbean or BVI.
Other Articles of Interest
Charter destinations