Charter the Yacht of Your Dreams Before You Buy It!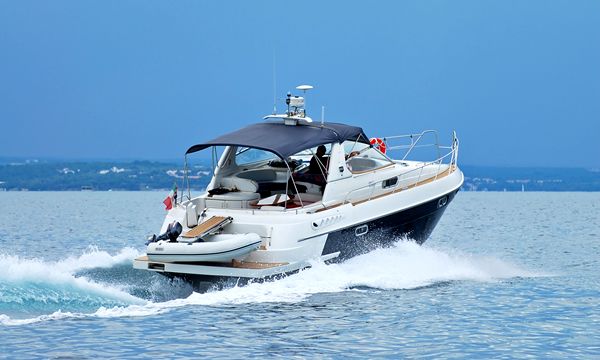 Charter the Yacht of Your Dreams Before You Buy It - Make Sure She Meets Your Needs
Are you thinking about buying the yacht of your dreams? If so, we recommend that you charter that make and model first, just to make sure you know all about it before you close the deal. "Try before you Buy" can save you a lot of headaches later.
Why Charter a Yacht before You Buy?
There are so many things to take into consideration when you buy a yacht - performance, comfort, style, finishings, etc. So why make all of those hard decisions before you've tried the boat where it will be used - on the water? If you've been searching online, or seen it at a boat show, there's really no substitute for being on it for a few days and nights to really confirm if she's the right boat for you.
On a charter, you can check the following things, and more:
Does it sleep your family comfortably?
Does the galley function effectively, or is it too cramped or missing vital appliances?
Is the performance sufficient for your needs?
Is there enough shared space for family and friends?
Are the cabins comfortable and easy to sleep in?
How's the fuel economy - can you afford the fuel bills?
Does the boat still look great with a little wear and tear? All boats look nice at a yacht show!
How does she perform in rough seas?
If it's a sail boat:
Do the sails trim easily?
Does it have the right feel to it - upwind, downwind, tacking, etc.?
Are the winches, and rigging of sufficient quality?
Can she handle all winds?
Can you moor her easily?
There are literally thousands of things you'll want to check before buying, including if other boats look over at you and go "wow"!
Chartering a Yacht before You Buy
If you would like to charter a yacht before you buy, we are happy to help. There are two ways to go about this - either search for the make and model you like and find one in your area and make and enquiry, or simply contact us and let us know the boat you're looking for we'll find one for you!
Here are some of the more popular yachts we charter to clients before buying:
Benetti | Feadship | Ferretti | Riva | Princess Yachts | Sunseeker
Contact us to rent the boat you're thinking about buying
Other Types of Charter: Events Charters | Corporate Entertainment Charters | Luxury Super Yachts | Luxury Catamarans
Other Articles of Interest
Charter destinations