Tahiti Diving Yacht Charter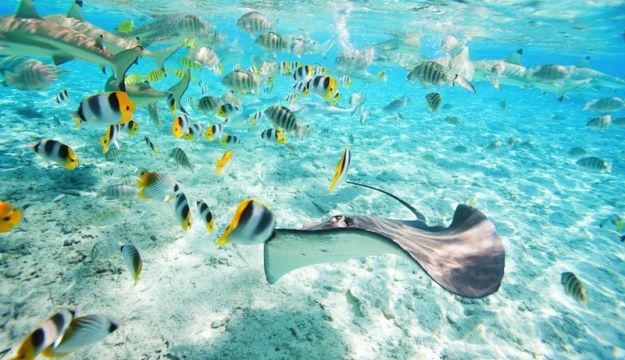 The beautiful and seductive South Pacific is home to a collection of islands known as the Society Islands. 118 islands and idyllic atolls support some of the most diverse and prosperous marine life in the world, providing an unforgettable underwater experience. Perfect for both beginners and more advanced divers, Tahiti and the surrounding islands are engulfed by turquoise waters, rich coral and under water wrecks. Experience a memorable diving holiday from on board your luxury yacht charter in the South Pacific. Boatbookings has an excellent selection of luxury yachts that are perfectly suited for scuba diving and snorkeling getaways.
Tahiti's glorious tropical climate makes exploring its vast underwater world that much more enjoyable. Sea temperatures regularly reach 28°C and with temperatures ranging from the mid 20s to 30s it's not surprising that this exotic location is on every diver's wish list. July through until October provides the best diving conditions, increasing the likelihood of spotting giant turtles, energetic dolphins or the majestic humpback whales.
Other Articles of Interest
Charter destinations