Sailboat Charter and Sailing Vacations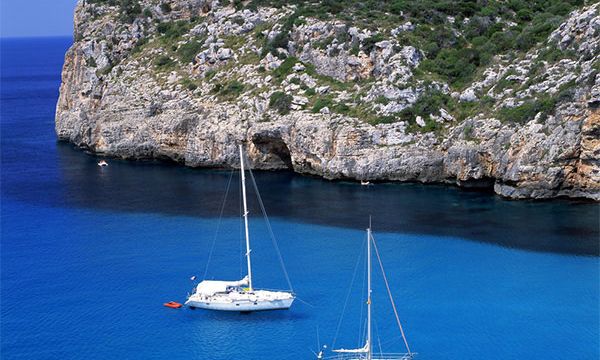 Sailboat Charter - Bareboat or Crewed Sailing Vacations
About Chartering a Sailboat or Sailing Yacht | Bareboat, with Skipper, or Crewed | Sailboat layouts and cabins required | What length is right? | Sailing Vacation Destinations | Sailing Events and Regattas | Our Charter Sailboats and Sailing Yachts
See our Charter Sailing Yachts
Looking for a catamaran? See our Catamaran Charter Guide.
About Chartering a Sailboat or Sailing Yacht
Sailing a yacht in unrivalled locations is an experience you will never forget. A new bay every day and breathtaking views from the bow of your yacht, each more memorable than the last.
The freedom of chartering a sailboat is almost unrivalled as a leisure activity - a sailboat can give you complete freedom to travel where you want powered by the ultimate renewable resource - wind. Head along the coast from bay to bay, port to port, or cruise the open waters to a new island destination. Participation in a regatta, a team building event or a rally is also very popular for those looking to push the boundaries! Sailing Yachts deliver excitement, sublime entertainment, relaxation and personal satisfaction.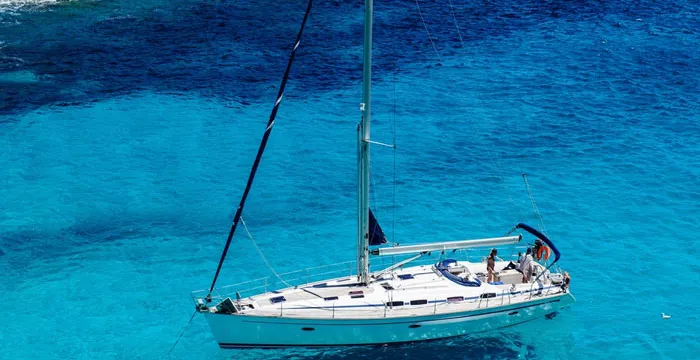 Chartering a Sailboat - Bareboat, with Skipper, or Crewed
There are two general types of Sailboat charter - Bareboat and Crewed.
A bareboat charter is where you take possession of the boat and sail it yourself, similar to renting a car. You must be an experienced sailor and generally must have a sailing certificate for this type of charter - you plot your course, raise the sails, deal with the vagaries of weather, drop anchor and moor. It's exciting and exhilarating, but responsiblity comes along with it.
If you like the idea of a bareboat charter, but would like help with the sailing, you can normally hire a skipper who will sail the boat for you and provide valuable information about the charter area. Just look for the bareboat you desire, and let us know you would like a skipper and we'll arrange one for you. This can provide the perfect balance of independence and freedom, whilst being able to relax and worry less!
Crewed Sailing Yacht Charter. Crewed sailboat chartering combines the service and friendliness of an elegant hotel with the thrill of sailing on a world-class yacht. If you`re looking for a fantastic sail, and want a larger boat (for your family or several friends/couples) you should strongly consider a crewed sailing yacht. There are thousands of great boats for you to choose from - the right boat depends on your choice of destination, size, number of cabins, and level of luxury. The crew, of course, is also perhaps the most important factor in a successful holiday. At boatbookings, we know the boats and the crews, and talk with them on a regluar basis. If you'd like to search for the perfect crewed sailing yacht, here is our complete list of crewed sailing yachts.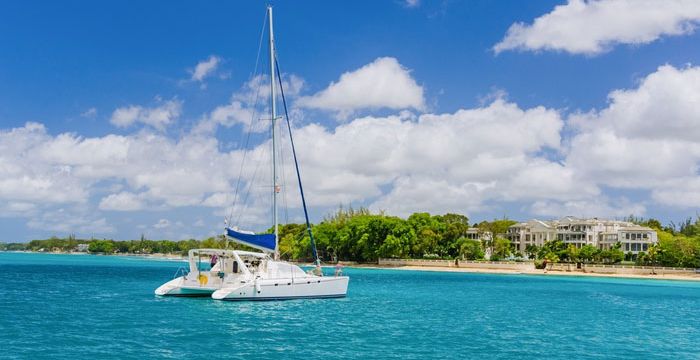 Sailboat Types - Monohull or Catamaran?
There are two main types of sailing vessels, Monohull (one hull) and Catamaran (two hulls). Both are popular for many reasons and the choice of the "right one " depends on your needs and goals for the charter.
Monohulls give you the full feeling of classic sailing, leaning with the wind and cutting through the water. Catamarans tend to offer more comfort and privacy, as they have a large salon and more private areas in the two hulls. Click here for full information on chartering a catamaran. Click here for our list of crewed Sailboats or here for our list of crewed catamarans.
Sailboat layouts and cabins required
A critical decision you will need to make is number of cabins you require and configuration of the boat that works best for your party. All of our boats have detailed floor plans such to help you make this decision. Each couple will require their own cabin, and if you will be having a skipper on board, of course they will require one as well.
To help you make your decision, we've included some standard layouts for many of the popular saling boats we have available:
---

2 Cabin Layout
Example: Bavaria 32
---

3 Cabin Layout
Example: Oceanis 393
---

4 Cabin Layout
Example: Gib Sea 43
---

5+ Cabin Layout
Example: Bavaria 50
---
Importantly, all cabins are not created equal. The 5 cabin Bavaria 50 above has two bunk cabins - great for kids or non-couples. You should also be aware of how many wc's there are, and that everyone either has their own or is ok with sharing. Cabins next to each other of course offer less privacy than those divided by the salon/galley. Our point here is that these decisions should be discussed prior to booking the boat, not when you arrive!
You can easily search by "number of cabins" desired on our search page to see all of our boats available with the number of cabins you require.
What Boat Length is Right?
Once you've decided how many cabins you require, you'll generally find that there are multiple lengths available to you. Obviously, the shorter the boat, the cheaper it is. Our main recommendation here is that while a 1 foot distance may not seem like a lot, remember it is multiplied in three dimensions within the tight quarters of a boat, and so it does make significant difference on the overall feeling of space. Often, one foot adds sufficient additional room for an additional head, or more cooking area.
If you have just one couple, you'll generally find that a 30-40 foot boat will work fine. Two couples are more comfortable on a boat in the 38 - 46 foot range. If you have more than two copules, we're seeing more and more charter groups selecting 50 foot boats in order to really make everyone comfortable, although many boats in the mid to high 40 foot range are suitable.
We always include an interior shot of our boats – take a look at it and try to imagine your party there. Again, review the layout as well – are the head placements and number ok? Will you be able to comfortably sleep everybody?
Chartering Destinations
The world is full of fantastic sailboat charter destinations, and there's certainly one to fit your needs. Do you want to sail the classic Caribbean destination of the British Virgin Islands (BVI), hop around the famous islands of Greece, or explore Europe as it once was in Croatia? Or some of the newer and enticing destinations such as Thailand or the Seychelles?
To help you find the right destination, you'll need to take into account many factors, including the season, type of shore life you're looking for, and if you have special goals such as performance sailing or viewing marine life. We've put together extensive information on destinations for you to help decide. Or just contact us and we'll recommend the destination(s) that best meet your needs!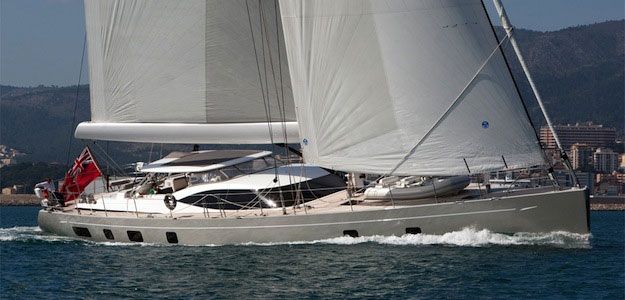 Performance Sailing and Regattas
If you want to experience the full excitement and culture of sailing - participating in a sailing regatta is highly recommended! You can charter a racing equipped sailboat for many of the key regattas. Alternatively, charter a viewing boat to experience the race up close (and of course hang out afterwards at the many post race parties). In some cases we can also help you become a member of a crew on a larger sailing yacht, if you have a good sailing resume.
Read more about performance sailing.
Some of the key regattas are the Cowes Week Regatta, the Voiles St Tropez, Phuket Raceweek, and the grandaddy of them all the America's Cup. We can find you some amazing boats for charter in these races, including Swans, Oysters and even classic America's Cup yachts. Click here for a listing of performance sailing yachts.
Our Charter Sailboats and Sailing Yachts
Boatbookings can take care of virtually all your charter needs so that you can truly enjoy the "Thrill of Sailing". Our staff members have been involved in all types of sailing - all over the world - and can provide the expertise you need.
Want to know more? Click on the buttons below to contact us for futher information on Sailboat Chartering or to see our general Charter Articles. Or simply click here if you want to browse through all of our sailboats!
Contact us for a full proposal
Other Articles of Interest
Charter destinations