Indonesia Yacht Charter | Anambas Islands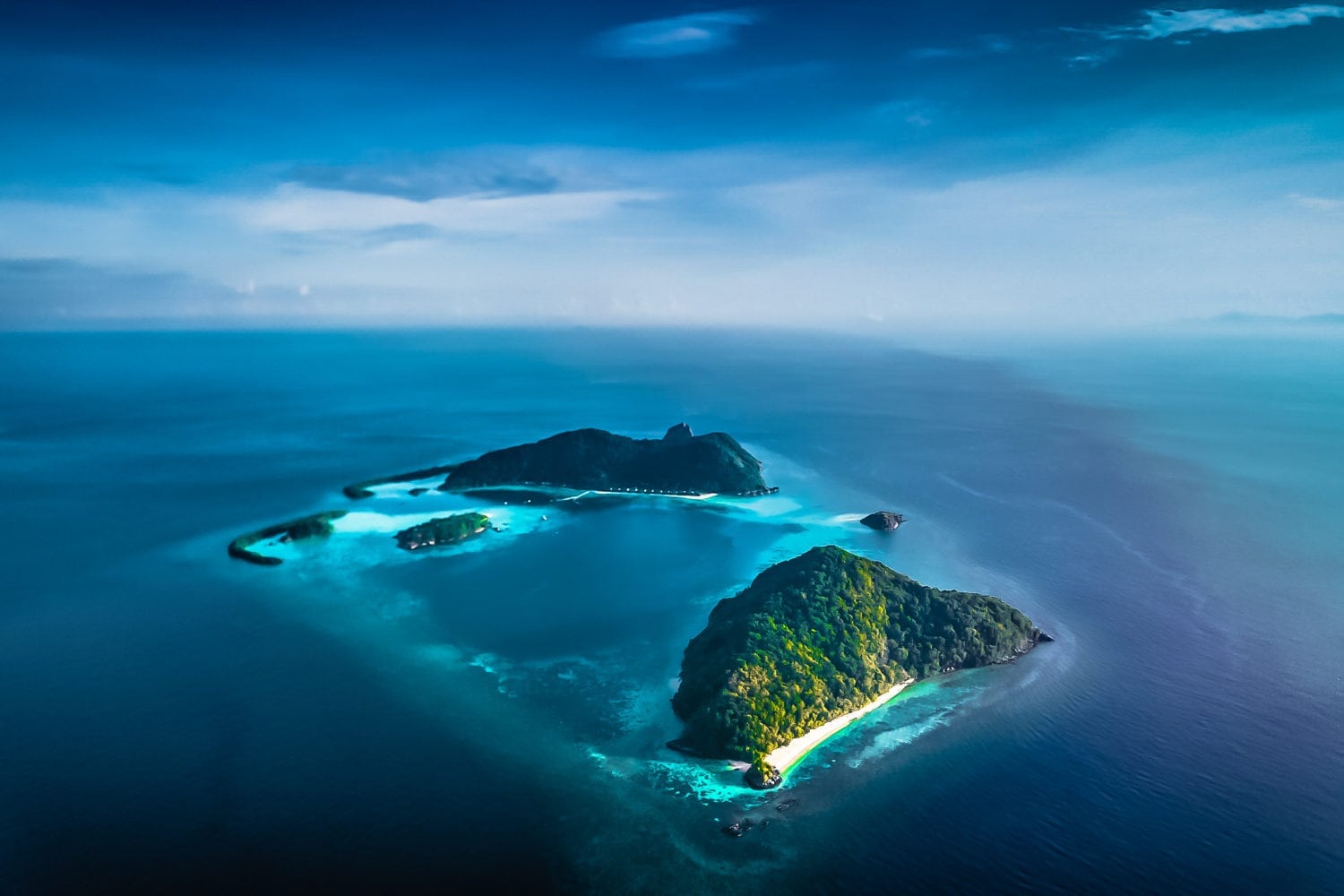 Discover the Anambas Islands in the Riau Islands archipelago on your yacht charter - charter a luxury crewed motor yacht or crewed catamaran for your 2022 yacht charter
---
Overview
The Anambas Islands are located in the South China Sea, 150 miles east of one 15 degrees Marina in
Singapore
. The Anambas Islands are an archipelago which belongs to
Indonesia
, made up from 200 small islands. Even though it is actually located far away from Indonesia.  The main town of Anambas is Tarempa, home to 9,920 people, which is on the large island of Siantan. A new port authority has been recently set up here, so now yachts can arrive and be issued with a 30-day visa to cruise its islands.  You do not have to obtain an Indonesian Visa as you will most probably be starting your charter from Singapore. The islands are best suited to the explorer types, who do not mind being away from large towns. This corner of paradise has not been over commercialised, and therefore remains fairly rural providing you with the true experience of being an adventurer!
---
Map

Click on the markers for local information.  
---
Weather, climate and sailing seasons
The Anambas region is completely dominated by the Monsoons. There are two main Monsoon seasons, the South-West Monsoon and the North-East Monsoon. Between these two seasons, the conditions can be variable and unpredictable as the season's change. The best time to cruise the Anambas is in the South-West Monsoon season, where the winds are typically from the south. Thunderstorms are common, and usually, only last an hour or two. 

Times of the year:

- South West Monsoon: Late May, early June and continues to October/November.

- North-East Monsoon: Late November, early December and continues to April/May.
As the Anambas are a group of islands, the climate is affected by the wind. The archipelago is characterised by its wet tropical climate where squalls can come as quickly as they go. Always best to keep an eye on the weather. The lowest average temperature of 20.4 °C - safe to say it stays warm throughout the year!
---
Activities
The islands provide a wealth of activities. Besides the fantastic sailing conditions that the prevailing south-west winds provide, the Anambas islands landscape make for exciting hiking, scrambling,
diving
and snorkelling. When it comes to diving and snorkelling you will be spoilt for choice.  The coral is varied and beautiful with turtles and dolphins around.  These islands are fairly uninhabited and ready for you to explore and discover. Many of the islands have lagoons which have very clear water for snorkelling.  In the China Sea the water can be slightly clouded as this is exposed to currents and winds. Black Tip Reef sharks inhabit around the islands, watch out for their babies which reside in the shallows - they are truly stunning! 
Charter destinations