Antigua Bareboat Sailing Itinerary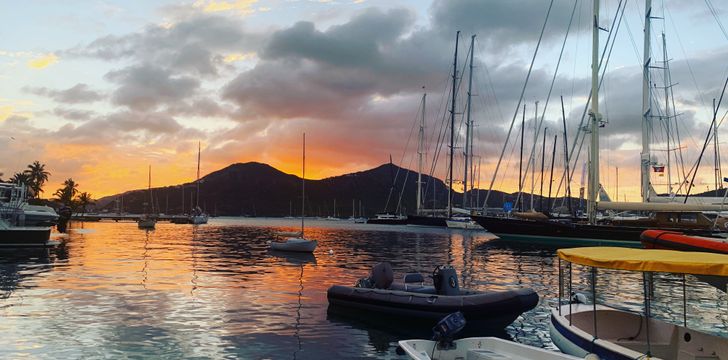 Antigua Bareboat Sailing Itinerary - Places To Visit On Your Antigua and Caribbean Yacht Charter Holiday
From 365 beaches, idyllic trade wind sailing conditions, eco-tourism sugar plantations, infamous cricket grounds, Antigua Sailing Week, art galleries, English Harbour and the iconic capital of St John, the island of Antigua has a lot to offer! Cruise from one white sandy beach to another and enjoy the sunsets Paradise. Antigua has the perfect combination of a Creole and European influence, there is something for everyone. 
Antigua is one of the easiest locations to reach within the Caribbean with international flights every day to and from CV Bird International Airport. Direct flights are available from North America, the United Kingdom, Frankfurt and Milan making Antigua easily accessible.
Below is the Boatbookings example itinerary for exploring Antigua and the surrounding island of Barbuda from your own monohull or catamaran charter boat. Our expert team of brokers have attended boat shows, competed in regatta events and sailed in the Leeward Islands. The Boatbookings brokers know the best places to moor, eat and relax in Antigua. Contact us today or email [email protected] for a bespoke proposal.
---
Map
---
Day 1: Jolly Harbour or English Harbour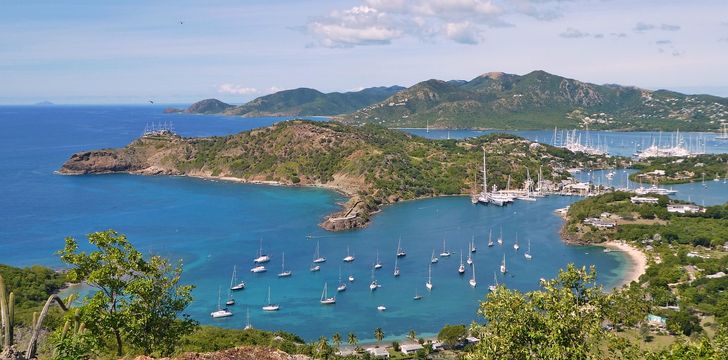 Jolly Harbour is usually the starting point of all bareboat charters, the harbour offers provisioning spots, a sheltered harbour, bars, restaurants and a spa to relax prior to your yacht charter. If you want to begin the charter from English Harbour this is also a possibility however, we would recommend leaving this yacht hotspot to mid-way through the week as English Harbour is one of the most exciting hubs in the world to arrive on a yacht. 
---
Day 2: Dickenson Bay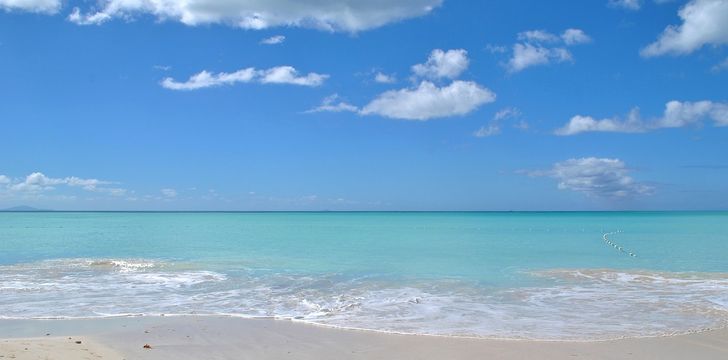 Boatbookings recommends that on the first day of your charter you set sail to Dickenson Bay, located on the North of the island. The bay is a long stretch of white sand. This is well known as one of Antigua's best beaches out of the 364 available to see. Check out Ana's on the Beach and catch a sunset on the white sand beach.
---
Day 3: Low Bay, Barbuda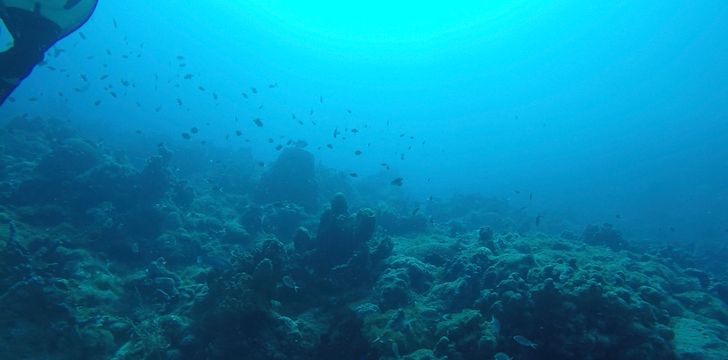 Set sail to the home of some of the best natural wildlife on the globe. Low Bay has the most famous beach on Barbuda. Barbuda was mildly affected by Hurraine Irma in 2016. However there is still the most amazing wildlife to see so don't miss out on heading up to Barbuda if the winds are on your side. Be very careful of the shallow reefs whilst heading up to Low Bay. The sand in Low Bay is pink and there is a sanctuary which homes around 100,000 birds. Do some diving on the reefs in Barbuda as they unspoilt, with a lot of natural coral. There is also a historical museum, Barbuda Museum. 
---
Day 4: Coco Point, Barbuda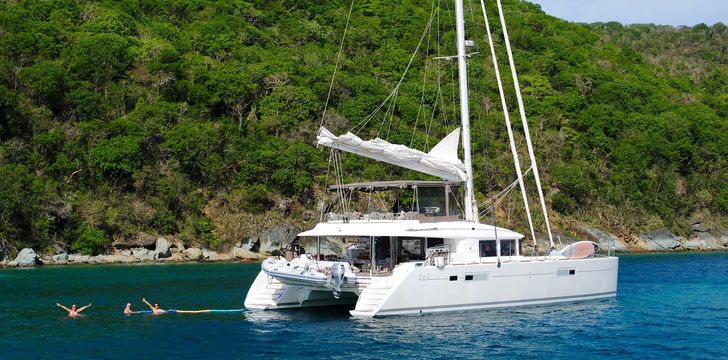 The final stop in Barbuda is the southern tip of Coco Point where there is 2.5 miles of white sand beaches, reef-protected swimming and very blue waters. This is the most relaxing stop on your Antigua yachting itinerary. Visit Coco Point Lodge restaurant for an intimate setting for your meal on the beach. 
---
Day 5: Green Island and Nonsuch Bay, Antigua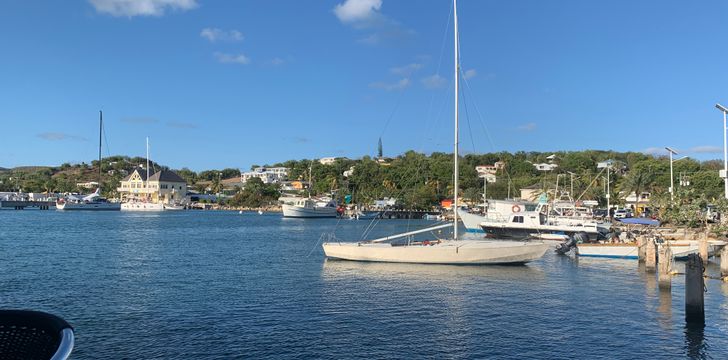 For the fifth day of the charter, split your time between Green Island and Nonsuch Bay. You will set sail from Barbuda in the morning back to the Eastern shoreline of Antigua. Green Island is unspoilt, uninhabited and relaxing. After spending the morning catching the sun and enjoying the sands of Green Island be sure to head to Nonsuch bay for more activities including kitesurfing, paddleboarding and hiking. The winds are great for windsurfing in this spot! Nonsuch Bay is the perfect place for windsurfing, offering some of the best-sheltered winds for such activities. 
---
Day 6: English Harbour/ Nelson's Dockyard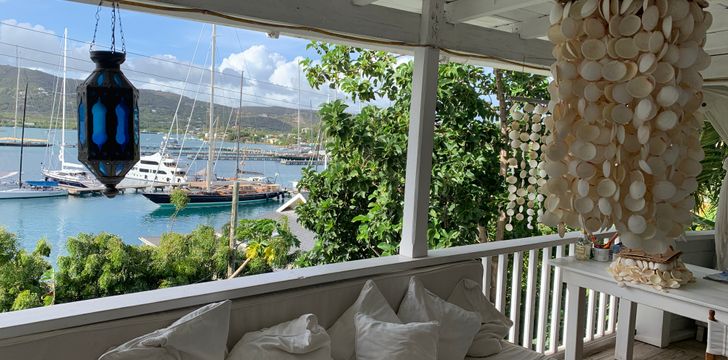 Last but no means least, English Harbour will be your final destination for the charter. This is one of the largest and most famous marinas in the world. There are two marinas both English Harbour and Nelsons Dockyard. Nelson's is culturally very rich with large yachts, superb bars and restaurants, nautical museums. Be sure to check out Shirley Height's with a Caribbean cocktail to watch the sunset- it is probably one of the best bars in the Caribbean. Annual regattas are held here and you will most likely come across famous sailors and some of the best Caribbean bars you have ever seen. The British influence is very prevalent in this area. Check out this area before heading back to Jolly Habour on day 7 to finish your yacht charter. 
---
If you are looking to do a 14-day charter be sure to also add Guadeloupe into your yacht charter. This French Caribbean island is around a full charter day sailing however she is composed of an archipelago of 5 islands and is not to be missed out on if you have the time to incorporate this island into your charter. 
Antigua is fast becoming one of our most popular luxury yacht charter destinations. The Boatbookings expert brokers know the area inside and out and, as such, can recommend the best things to do and the must-see sites during your charter. Enquire today for your bespoke proposal for your Antigua yacht charter.
---
Other Charter Destinations: Croatia | The French Riviera | The Italian Riviera | Sardinia | Corsica | Gulet Charter in Turkey | Greece | Mallorca | Ibiza
Other Articles of Interest
Charter destinations