Chartering with Groups of Friends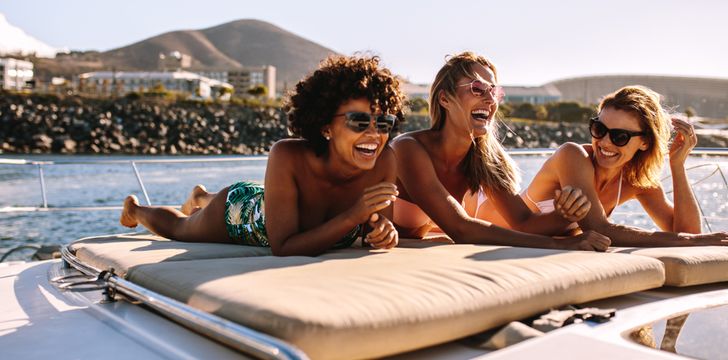 Group Charters - How to Charter a Yacht With a Group of Friends
We see it daily - groups of friends who charter together and not only have the vacation of their lives but build much deeper friendships because there's just something magical about being on a yacht. There's no better vacation choice than 
---
Our Expert Advice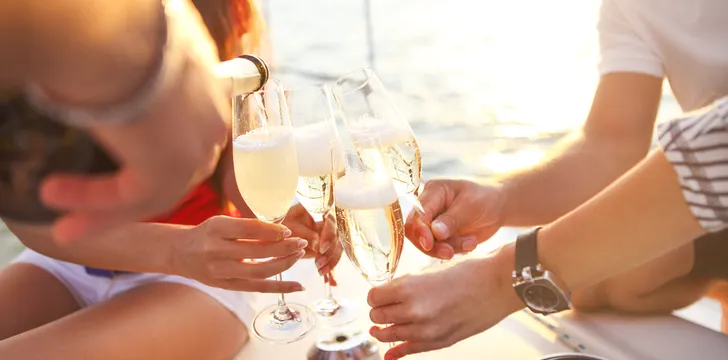 When planning your charter holiday with a group of friends, it's important to set expectations and assure that everyone understands what the vacation will be all about. Some key considerations we recommend that you discuss together are the following:
Luxury cruise vs bareboat adventure. Do you all want the same type of holiday? Some people want to sail every day and enjoy raising sails, navigating, dropping anchor and all the other tasks that come with a bareboat sailboat charter, while others want to tan all day on the top deck with a fresh drink in their hands. Getting a compatible group that understands the type of charter you are planning, is critical to everyone's enjoyment.
Location location location. What destination will make everyone the happiest? Do you want to escape the winter and holiday in the Caribbean? Do you want the perfect Mediterranean vacation that includes classical ruins, medieval towns, local cuisine and maybe a chic night club along the way? Solitude and sunsets vs bustling harbors and nightlife? Someplace exotic like Southeast Asia? We'd recommend that you first read through some of our charter destination guides together and settle on the one the best meets everyone's needs.
Get firm commitment early. It can be frustrating and time-consuming to plan a group charter and then have extra people want to join or some dropout. When you decide to charter with friends, we recommend you get their firm commitment from the beginning and ask that if they're in, they're in! Otherwise, you may find the perfect yacht for 3 couples, be ready to book it, and then if one couple drops out you have to start finding yachts all over again (and you probably had your heart set on the bigger one!).
Know your budget. How much are each person/couple in the party willing to spend? No sense in getting your heart set on a Crewed Catamaran for $20,000 if the combined budget is only $10,000! And make sure this covers all expenses - travel, provisioning, tips, etc. It's a sensitive issue, so often groups don't fully discuss it, leading to tense moments when the bills come due.
Throw an orientation party before the charter. To get everyone excited and prepared, we recommend that you have the group over for an evening to go through all the details - flights, logistics, costs, what to bring, itinerary, boat layout, cabin assignments, etc. Perhaps make it a theme party for the charter location (serve Painkillers for the BVI or Greek food and wine for Greece, for instance.)
---
Types of Charters for Groups of Friends
You have plenty of choice as to the kind of yacht you will be chartering for your group. Below are the major categories of yachts - it's best to hone in on one so that your group agrees the type of yacht they want to be on (and budget they're willing to spring for).
Luxury Motor Yachts
Instead of making reservations at a 5-star resort, why not do the holiday of a lifetime and pamper yourselves and friends on a luxury motor yacht? The advantage is that you essentially have a new resort location every day - with no one else except your best friends there!
We have nothing against luxury resorts, but the freedom, pampering and personalized service on a luxury yacht are unmatched.
See Our Luxury Yacht Charter Guide
Crewed Catamarans
Catamarans are hugely popular for groups of friends who charter together for the first time because they offer the fun of sailing with excellent group space, privacy and comfort. They don't "tip" so the ride is more comfortable for everyone, especially anyone who might be worried about becoming seasick.
With a catamaran, you have great views from the salon, and you're always close to the water for that quick swim. And the cabins are generally all the same size, so no one has to fight over who got the best cabin!
See our Crewed Catamaran Charter Guide
Bareboat Sailing Yachts
If everyone in your party loves sailing and are happily taking responsibility, bareboat sailing gives lasting memories and a great sense of accomplishment. With groups, they have to be comfortable that one person essentially is in charge - which normally is fine but it's always best to ask before the charter.
If you want the freedom of a bareboat charter with a bit less work and organizational stress, consider a bareboat with a skipper. Skippers rarely get in the way, relax your group, educate you about the area, and just make everything work better.
See Our Bareboat Charter Guide
Day Charters
If your holiday is already planned to be in a hotel or rental house, we highly recommend spoiling the group with a day charter. It's usually the highlight of the vacation and gives everyone a new perspective on the area without having to deal with crowds, driving, and logistics.
We have a large selection of dayboats in most major ports worldwide - you just need to search for the one you want. And if your budget for the day is less than €1000/$1000, try our direct booking sister site MyDayBoat.com.
See Our Day Boat Charter Guide
---
Next Steps!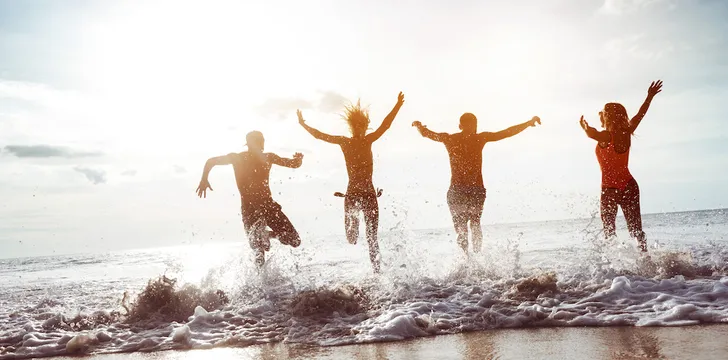 Hopefully, the information above has helped you clarify what you want from your charter, and get you even more excited about going! Enquire now and one of our expert team of brokers will get back to you with a full bespoke proposal!
Other Articles of Interest
Charter destinations