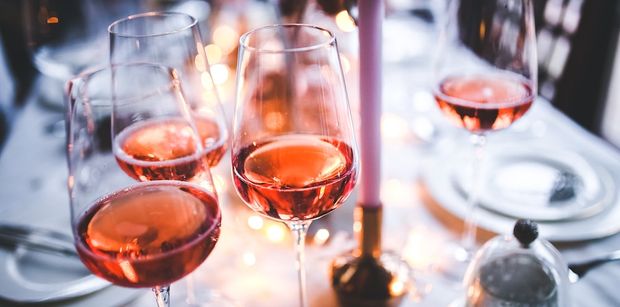 Rosé is undoubtedly the drink for warm summer days, with its pink hue and delicate palette perfectly complimenting blue skies and sparkling seas. France is known to produce some of the most exquisite wines in the world; from Provence to Bordeaux and Bandol, there are hundreds of unique wines to choose from. This is why we have rounded up a selection of stunning rosés that are suitable for sipping on your fabulous yacht charter, lounging along the Riviera, or to enjoy anywhere across the globe…
CHTEAU ROUBINE – Côtes de Provence Cru Classé 
InSpire rosé 2017
Tibouren 90%, rolle 5%, grenache 5%
Medium-pale in colour, with complex sweet, fruity flavours, it is fresh on the palette and has a long finish.
CHTEAU SAINTE ROSELINE – Côtes de Provence Cru Classé 
Roseline Chapel 2017
Mourvèdre 55%, cinsault 30%, Grenache 10%, rolle 5%
Incorporates an aroma of spices and exotic fruits, highlighted by lovely acidic notes of grapefruit and pale in colour.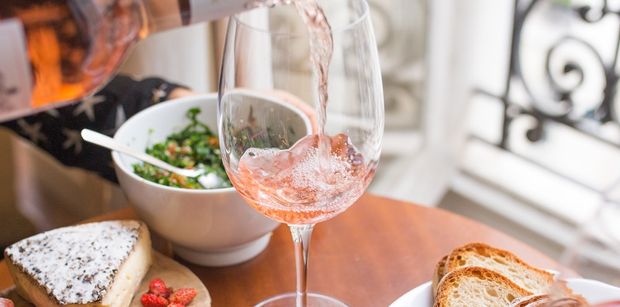 CHTEAU BROWN – Bordeaux Rosé
Rosé 2017
Merlot 100%
A deep pink hue in colour, this wine is dominated by flavours of strawberry, with light hints of vanilla and cinnamon, creating a rich and intense flavour.
BAUDRY-DUTOUR – Chinon 
Marie-Justine rose 2017
Cabernet-franc 100%
This deep pink rosé gives notes of sweet fresh fruits make this wine ideal to accompany spicy dishes and fine cured meats.
JOSEPH MELLOT – Sancerre
The Rosé Rabault 2017
Pinot noir 100%
This elegant wine incapsulates floral notes with accents of raspberries, strawberries and redcurrants, giving a delightful flavour of fresh fruit, presented in a medium-pink hue.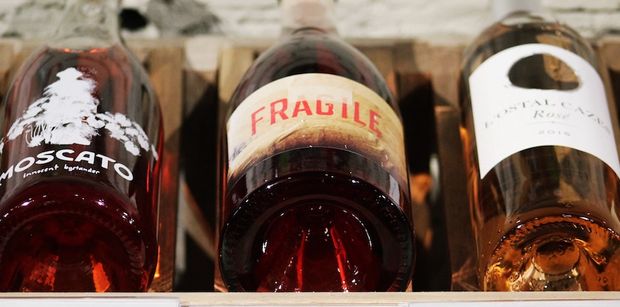 DOMAINE DE FONTENILLE – Luberon
Rosé 2017
Grenache 50%, Syrah 20%, Cinsault 20%, Mourvèdre 10%
With delicate flavours of rose and peach, the wine offers a smooth touch and an intense culmination of flavours to match its pale rosy hue.
ÉLIE SUMEIRE – Côtes de Provence Sainte Victoire 
Rosé 2017
Grenache 60%, cinsault 30%, syrah 10%
A light freshness with plum notes and a lingering sweetness makes this wine very drinkable; the colour is pale with a coral hue.
ROSELINE – Côtes de Provence
Roseline prestige rosé 2017
Cinsault, Grenache, Syrah
A lively and intense rosé with a freshness associated with the vineyards of Provence, the flavour on the palate is lengthy and extremely pleasant.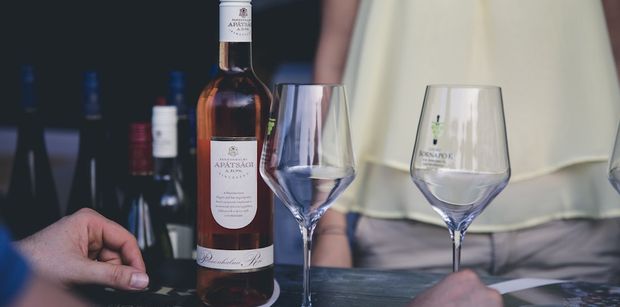 DOMAINE DE LA MORDORÉE – Tavel 
The rosewood queen 2017
Grenache 60%, Clairette 15%, Syrah 10%, Cinsault 15%, Bourboulenc 5%
This rosé has a strong and intense colour, accompanied by complex floral aromas of white and red flowers and fruits, as well as minty notes, making its finish airy and light.
CHTEAU PILLOW – Côtes de Provence Sainte Victoire
César with Sumeire rosé 2017
Grenache 60%, Syrah 40%
With a pale pink colour and a delicate flavour of citrusy grapefruit and pineapple, this rosé is underpinned by floral notes of carnation and hawthorn.
These delicious rosés are the perfect compliment to a day charter, week-long charter or a corporate event, as you sit on deck; the Boatbookings team would be happy to give recommendations to find you the perfect wine to accompany whatever you choose to do!