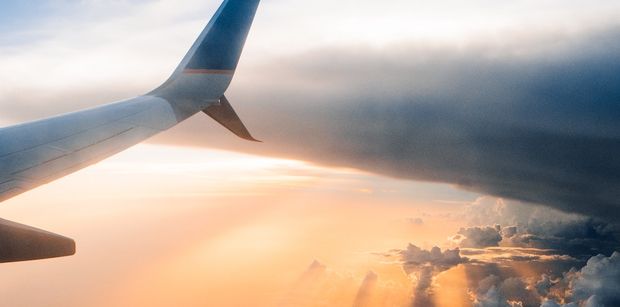 Winter is comfortably behind us, and summer has finally settled in, bringing warmer temperatures and longer days. Here at Boatbookings, we couldn't be more excited about our upcoming vacations and the boats we'll be taking to explore undiscovered islands and towns that await! We can plan your charter vacation too; just get in touch and email [email protected] today!
Name: Ben, Charter Broker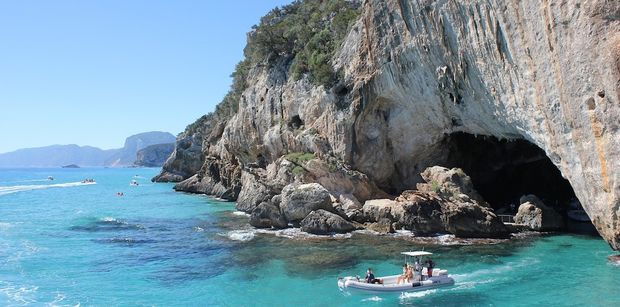 The combination of the breath-taking Tavolara, chic Porto Cervo, the beautiful Maddalena and iconic Bonifacio are unbeatable. Sardinia is discreet and exclusive, the perfect yacht charter destination. I'd combine the quiet anchorages around Porto Pollo with beautiful Port towns like Porto Rotondo and Bonifacio. I'd go for traditional Italian coffee and breakfast at the Cafe du Port (Porto Cervo), then cruise into the Maddalena, swim at Caprera (Cala Coticcio), seafood lunch at La Scogliera (Isola Maddalena north, close to Cala Spalmatore) and then back to Phi Beach Club (Porto Cervo) for sunset. I would stay there, but you could also then go for dinner at Just Cavalli Porto Cervo and then onto Billionaire Club!
Chosen Yacht: PORTHOS SANS ABRI – with a yacht owner that has picked the best crew from his fleet of yachts, you are in excellent hands with Captain Carlo. He knows the area inside out, so whether you're looking to relax, water sports or party, he will take you to the best spots. Contact: [email protected] 
Name: Cordelia, Charter Broker
The craziness of Ibiza is a lot of fun and there is an abundance of great beach clubs – Blue Marlin, Juan y Andrea, Lio for the night, then head over to Formentera for a change of scenery. I would be travelling with my family, so would want to visit Mallorca for a quieter time in beautiful bays and the national park Dragonera. The stunning natural beauty of this area is breathtaking and spots are best accessed on a boat, with secluded bays offering us some downtime from the buzzing vibes of Ibiza!
Chosen Yacht: QUASAR – she has the best crew who have been together since last summer; their deckhand loves the water toys, there's a fabulous chef that makes the best fresh tuna tacos and Captain Ian knows all the more remote spots in Ibiza, not just the obvious places. The yacht is in great condition and has lots of exterior space to kick back and relax as you soak up the sun. Contact: [email protected]
Name: Eve, Product Manager
Destination: Greece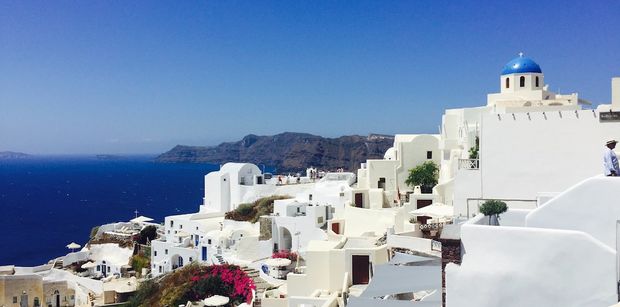 Having spent just a short weekend in Greece last month, I am super keen to go back again. Greek people are all so friendly and welcoming, the food is amazing – particularly the baklava and souvlaki – and the weather is always hot hot hot! In particular, I want to go sightseeing in Athens and visit some of the islands – some more rural like Milos, and some more for partying like Mykonos, as Greece is so versatile!
Chosen Yacht: BARENTS SEA – Barent's sea has had a full refit and is so modern, gorgeous and has the most amazing stewardess and chef, who will go above and beyond to ensure an exceptional charter. Her interior is stunning, with a true feel of a luxury floating hotel at your own disposal! Contact: [email protected]
Name: Eleanor, Sales and Marketing Executive

Having moved to the Cannes office for the summer season, I've adored being in the South of France – it's perfect for relaxing on the beach and the French Riviera has all the beach clubs, bars and incredible restaurants you could ask for, so no need to go elsewhere! I would do a Day Charter from Cannes to St Tropez or Monaco during my time off, as I think exploring the coast by yacht is unrivalled. I'd spend the day cruising with the music going and drinks flowing with friends, before having lunch at one of the glamorous Beach Clubs; then swim and use the water toys on board before returning back to Cannes for an evening out at Baôli, our favourite club.
Chosen Yacht: REHAB – she is ideal for cruising along the hotspots of the French Riviera and has plenty of deck space for tanning and chilling with friends. Inside there's a great seating area, too, for sipping champagne whilst on the water!
Contact us today for more information about any destination you might like to charter in – we can plan an amazing trip for you!