French Riviera Day Charters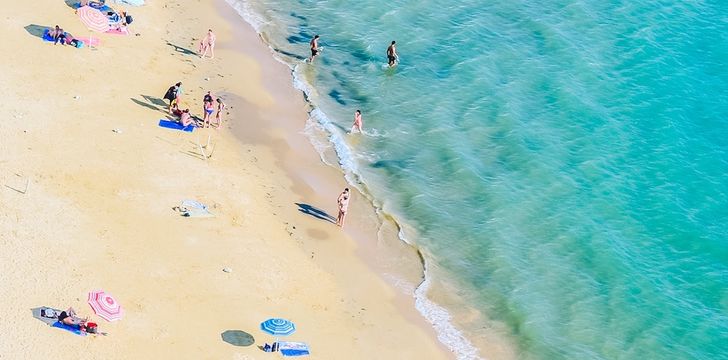 Experience the French Riviera in style on a luxury day charter yacht from Cannes, Monaco, Antibes or St Tropez
Arguably, the French Riviera is one of the most beautiful stretches of coastline in the world. Experience the glamour of the Riviera, from St Tropez, Monaco or Antibes or anywhere in this beautiful region on your luxury day charter. Our Charter Experts has had some of the most memorable days out on day charter yachts and always recommend friends and family consider this option! Discover our blog on delightful French Rosés to enjoy onboard.
Hire a yacht from Cannes and cruise past the world-renowned Cannes Film Festival. Within minutes, you will be able to swim in the Caribbean blue waters of the serene Lerins Islands; see our Cannes to Iles Lerins day charter itinerary and our Cannes day charter page for ideas for your yacht charter in Cannes. See our favourite beach clubs for some inspiration on where to go during your time in Cannes. 
Why not cruise to St Tropez, or from the town to Pamplonne Beach where the famous beach clubs include Club 55 and Nikki Beach, as well as Bagatelle, which is situated right on the beach. Take a look at our St Tropez day charter page for more information on renting a boat for the day.
Monaco is one of the most exclusive destinations in the French Riviera, with its luxury reputation, unrivalled shopping and of course, stunning yachts! It is surrounded by some of the most stunning natural areas, making for a great day out for all guests on board; see our Monaco day charter page.
To the east, you can cruise to find the gorgeous Paloma Beach in St Jean Cap Ferrat as well as the small Mala Beach of Cap d'Ail, and Keller Plage in Cap d'Antibes. These are some of the most naturally beautiful and serene areas, perfect for taking a break from the hustle and bustle of busier towns such as Nice and Cannes!
Antibes has one of the largest ports in Europe, and makes for an excellent location to charter from or to! With a lovely old town to explore filled with restaurants and boutiques, as well as its proximity to Cannes, Juan-les-Pins and Cap D'Antibes it makes for a sought-after destination; see the Antibes day charter page for the selection of yachts available.
Day charters are also perfect for families; take a look at our top family friendly spots on the Riviera to see where to go during your stay! 
Contact us today to begin planning the ultimate and most memorable day out in the South of France.
Other Articles of Interest
Charter destinations