Honeymoon Yacht Charters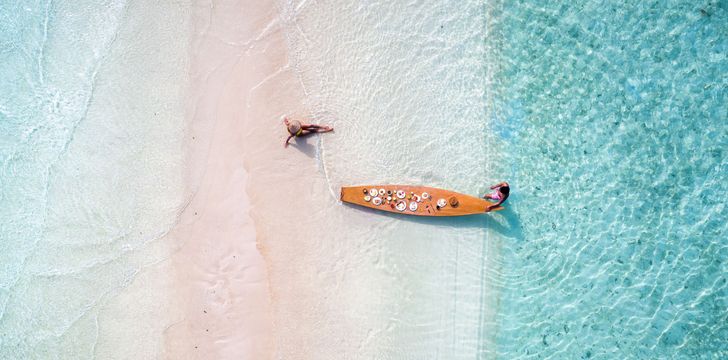 Luxury Honeymoon Yacht Charter Guide & Romantic Destinations for Lifetime Memories
Our Charter Yachts | Indian Ocean | Asia Pacific | Europe | The Americas
There is no more romantic way to celebrate, than by embarking on a yacht charter for some romantic escapism in a flung paradise. At Boatbookings, we understand your honeymoon is one of the most special vacations you will have. Therefore, our honeymoon charter planners ensure this is reflected throughout the entire planning process, to delivering your bespoke charter experience.
Our experts get to know you both, to understand what is particularly special and to incorporate any partiulary special surprises into the honeymoon, afterall we are determined to make your onboard experience as memorable as the scenery outside. Choosing a luxury yacht charter for your honeymoon is perhaps the most romantic experience for a newlywed couple, where you can cruise to secluded bays, walk hand in hand on deserted beaches, dine in candlelit seaside restaurants and wake up in a serene destination every morning.
Popular destinations we have chartered, include the Amalfi Coast, Maldives, Phuket, Tahiti, Caribbean and the French Riviera. They all offer something different; charm, quaint towns, deserted beaches or the finest restaurants. Our Charter Advisors have sourced the world's most romantic yachts and hottest honeymoon destinations worldwide so that you can experience the ultimate in luxury and exclusivity for your honeymoon, anniversary or special celebration.
Honeymoon Charter Destinations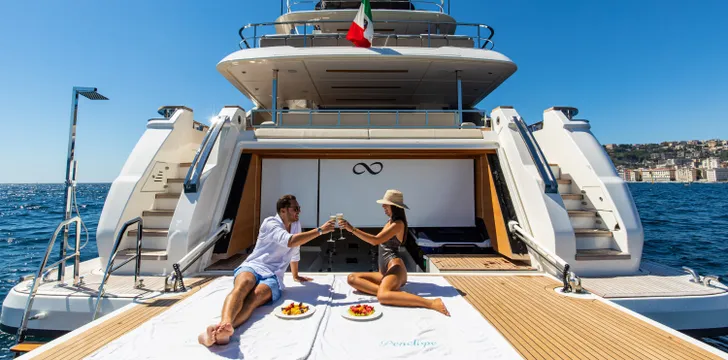 Where should we charter? With so many romantic destinations to choose from, it is important to find a charter itinerary and a yacht perfect for you and your other half. Our global contacts and expertise will smoothly guide you through this process, offering personal advice and ensuring that your honeymoon meets your exact needs.
Whether this means chartering a luxury catamaran in the Seychelles, a motor yacht in the Virgin Islands, or a bareboat in Croatia, we are here to make sure your honeymoon is the stuff that dreams are made of. We have unrivalled experience catering for those with an appetite for adventure, and those who prefer to while away the days in barefoot bliss whilst swinging at anchor.
---
Honeymoons in the Mediterranean
Diverse in every way, Europe can be rugged or groomed, vivacious or relaxed, glitzy or simply rural. With a wealth of glorious destinations to choose from Europe can please you in whichever way you and your partner desire.
French Riviera | Italy | Corsica, Sardinia & Sicily | Croatia | Turkey | Greece | Spain
---
Indian Ocean Honeymoons
Crystal clear waters, tropical islands, friendly people, and clear blue skies, choose from our idyllic charter destinations in the Indian Ocean for the dream honeymoon.
Seychelles | Maldives | Mauritius
---
SouthEast Asia & South Pacific Honeymoons, including Thailand & Tahiti
Exotic, evocative and alluring. The Asia-Pacific region has plenty of beautiful charter locations to tempt and tantalise you and your loved one for your honeymoon.
Thailand | Phuket | Tahiti/Bora Bora
---
The Americas & Caribbean Honeymoons
Claimed by explorers thinking they had proved the world was round by landing on the far eastern shores of Asia, the Americas have never lost their New World charm of discovery and adventure. Our honeymoon destinations here offer you the chance to carve out your new life together.
---
Our Individually Selected Honeymoon Charter Yachts
Honeymoons are one of the most special holidays of our lifetime so we know it needs to be just right, with our intimate knowledge of our yachts and destinations we can find you the ideal charter yacht, be it bareboat, crewed, sail, motor or catamaran. Click here to see our handpicked honeymoon charter yachts or simply contact us and we'll recommend the best boat for you.
See our Honeymoon Charter Yachts
Get a Proposal from our Experts
---
Other Types of Charter: Events Charters | Corporate Entertainment Charters | Luxury Super Yachts | Luxury Catamarans
Other Articles of Interest
Charter destinations