Tahiti Yacht Charter Guide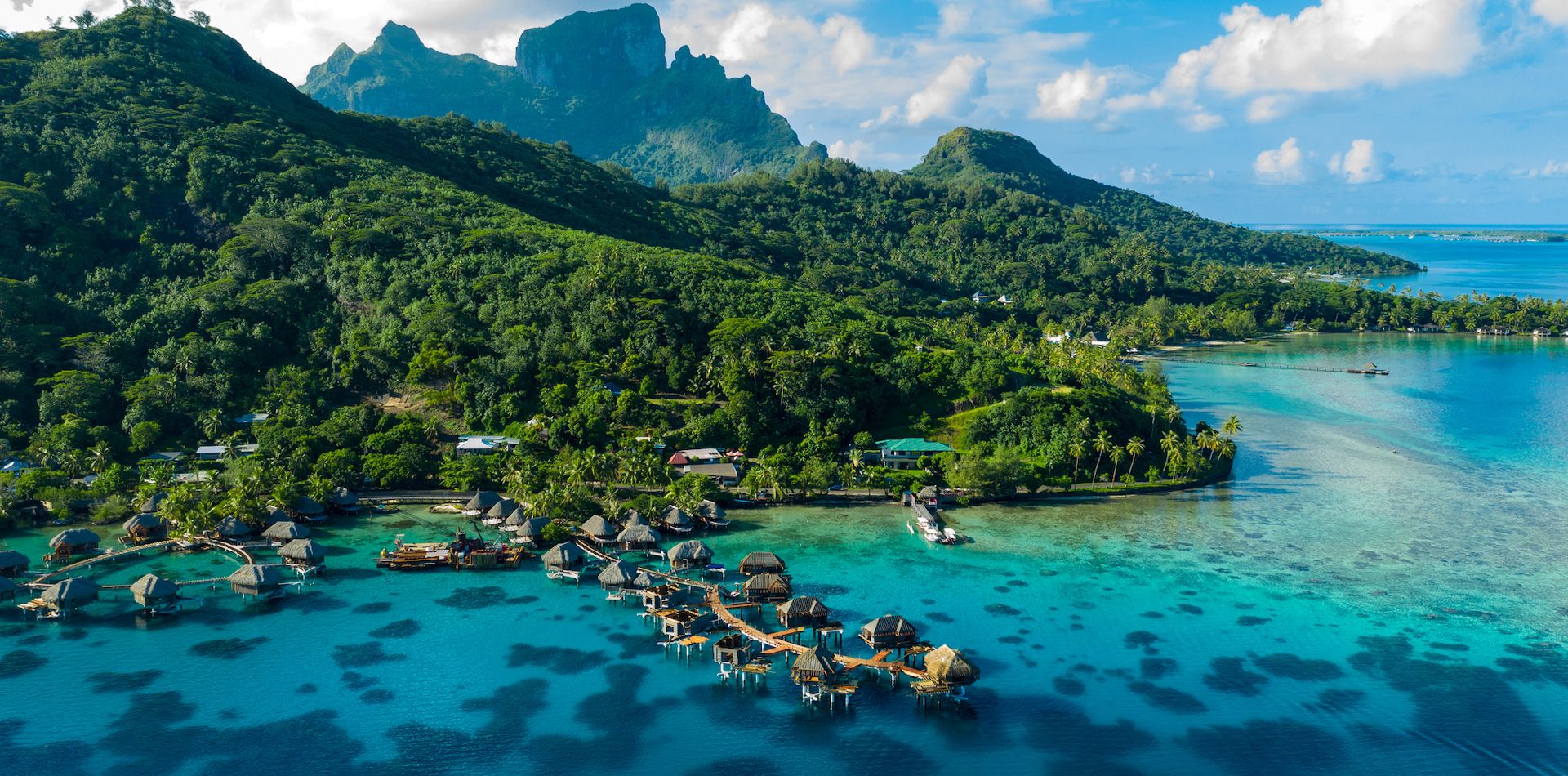 Escape to the archetypal island oasis of Tahiti, exploring Bora Bora and Moorea on a extraordinary yacht charter holiday in French Polynesia
Overview: Tahiti, Bora Bora & Moorea | Tahiti Yacht Charters | Tahiti Honeymoons
The Society Islands & Tuamotu Atolls | Map & Getting There | Climate & Cuisine
Testimonials | Our Tahiti Charter Yachts
---
Tahiti, the most famous island in French Polynesia, is a magical place where coconut palms fringe pristine sand beaches, and flower-laden welcomes are as delightful as the sunsets. Tahiti embodies all of the beauty, romance, and peacefulness that you think of when you hear the term "South Pacific".
A yacht charter in Tahiti delivers all of this and more - you can expect to find tumbling waterfalls, majestic mountains blanketted by verdant rainforest, secluded lagoons, and a relaxed pace of life combined with first-class service, exotic cuisine and as much time enjoying the water as you can imagine.
To enjoy Tahiti by yacht, Boatbookings offers a myriad of chartering options, one of which will suit your needs. Whether you want the comfort and speed of a crewed motor yacht, the closeness to nature, service, and privacy offered by a crewed catamaran, or the classic experience of a sailing yacht, we curate the yachts and crews and will find the right boat for you.
Please see all about chartering in Tahiti on the page below and then contact us for a free proposal about how to make the best of your Tahiti charter. We are the first port of call for planning a bespoke itinerary for your Tahiti vacation. Contact us, read about us or simply email us at charter@boatbookings.com to start planning your tailor-made Tahiti boat holiday today.
---
Top Pick Tahiti Charter Yachts
---
About Tahiti, Bora Bora & Moorea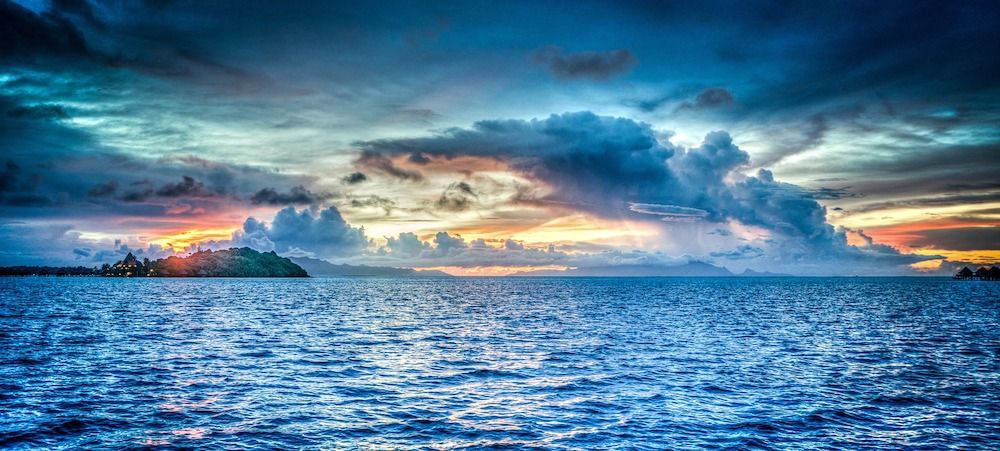 French Polynesia offers over 100 islands that are grouped into 5 volcanic and coral archipelagos, presenting almost unlimited sailing possibilities. There are thousands of anchorages, bays and lagoons to explore, and good steady winds to help you on your way on your yacht Tahiti yacht charter.  In between these islands you will find some of the most amazing and unique marine life on the planet!
You will find that the Society Islands are the most inhabited group of islands, encircled by coral reefs and lagoons, including the world-famous destinations of Tahiti, Moorea and Bora Bora. Here you can live the dreams you have seen on the picture postcards.
Your yacht will also allow you to reach the most remote destinations such as the Tuamotu Atolls and the mysterious Marquesas Islands to the north, with its gorgeous bays and Polynesian myths and legends. Tahitian legend says that this is where spirits of the ancient Maohi still live alongside those who live on Mystic and Hiva Islands. Or to the south, the Austral Islands and the Gambier Islands, are far off the beaten track for the truly adventurous.
---
Why Charter a Yacht in Tahiti?
You've seen the inviting pictures of romantic grass and bamboo huts on the water in Tahiti, and they are incredibly enticing. We have no interest in talking you out of staying in one for part of your Tahiti journey. However, there are many reasons why a yacht charter is the ideal way to experience the wonders of Tahiti. Consider the advantages offered by a crewed catamaran charter:
Discover a different destination every night. Your captain will take you to a new and amazing mooring every night, many of which you will be the only people for miles.
Escape the crowds. Your yacht is your private floating hotel where you are the only guests. No need to get up early to reserve a beach chair!
Incredible array of water sports. Want to go kayaking, just jump in. Paddleboarding? Just ask.  Whenever you desire you can be enjoying snorkeling, paddleboarding and even SCUBA diving just by jumping off the boat
Culinary excellance, tailored to you. Your yacht includes a chef who will prepare amazing International and Polynesian cuisine for you 3 times a day, exactly to your specification and likes. All you need to do is enjoy it. No ordering or even looking at the prices!
Sundowners done right. You will always have a front-row seat for every sunset, with the perfect drink in your hands. Cheers! No one's going to ever get in your way, and the bar will not be crowded.
Expert guides. Your captain will take you on a personal and narrated tour to the wonders of Tahiti, beyond the standard tourist destinations. You will truly understand the culture, landmarks, and people.
This is just a short listing of the benefits of chartering a yacht in Tahiti. Below we discuss in more detail the magic of the islands and what a charter is all about.
---
Tahiti Yacht Charter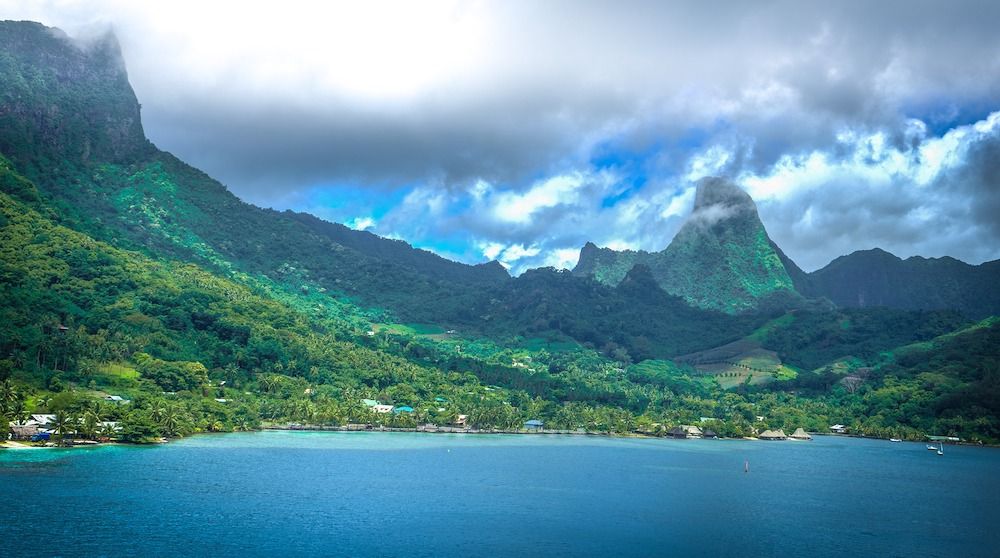 While Tahitian hospitality and South Pacific charm is famous around the world, a Tahiti yacht charter goes above and beyond to prove this. Superb restaurants, Polynesian spas, traditional dancing shows and honeymoon cruises are just some of what you can experience during your Tahiti sailing holiday.
Tahiti is the main island of French Polynesia, a group of islands located in the heart of the Pacific Ocean, south of the equator and halfway between Australia and California. French Polynesia covers over two million square miles of the South Pacific, an area greater than Europe, and is comprised of 118 islands spread over five archipelagos.
The three most visited archipelagos by charterers are the Society Islands. This archipelago is comprised of Tahiti, Moorea, Bora Bora, Huahine, Raiatea and Taha'a; the Tuamotu Atolls of Rangiroa, Manihi, Tikehau, and Fakarava; and the mysterious Marquesas to the north.
These volcanic islands offer truly unbelievable scenic landscapes from your yacht. The colors are warm with the tropical green mountains, the turquoise lagoon, and the bright red of the flowers. Most of the inhabitants have Polynesian roots, sometimes blended with Chinese or French culture. Tahitians are proud of their islands and praise them by singing, dancing, and wearing flowers as jewels. Life is sweet and the people are always smiling.
Tahiti offers all types of charter yachts. Whether you want to charter a catamaran or a luxury sailboat in Tahiti to sail close to the islands and the reefs or cruise around on a luxury motor yacht, we can find you the perfect boat to suit your needs. We have both bareboat and crewed charter yachts, although if you are looking for a bareboat we normally recommend that you hire a skipper - you will be able to relax and the skipper will teach you a lot about the region and its history.
The beautiful sunsets, deserted beaches, and heavenly scenery make Tahiti the ideal location for a romantic getaway or a honeymoon.
---
Honeymoons in Tahiti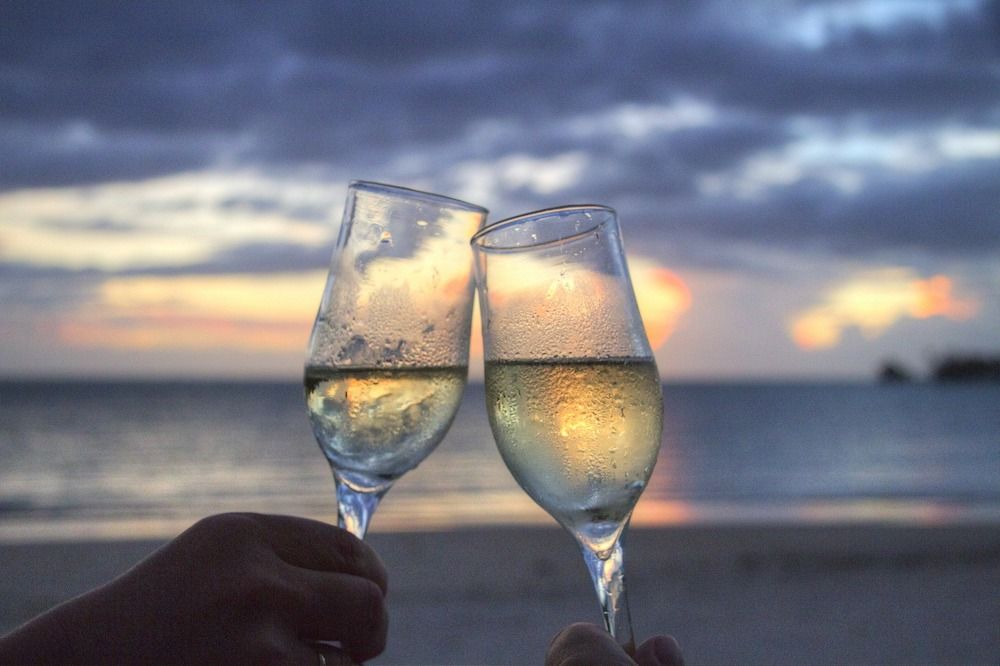 Tahiti is renowned as one of the most romantic places in the world, perfect for honeymoons! With beautiful sandy beaches, romantic restaurants, perfect sunsets, relaxed pace and remote location, Tahiti offers newlyweds (or those celebrating a second honeymoon) an ideal retreat.
We specialise in Tahiti Honeymoon Charters, and have many clients who have raved about it!  Our recommended yachts that will give you the privacy and pampering you need!
Honeymoon Charter Overview & Yachts
---
 Destinations: The Society Islands & 

Tuamotu Atolls
There are only a limited number of yachts available for charter in Tahiti and French Polynesia, so you need to book at least 6 months ahead. For the peak periods of July and August, even 9 months in advance may not be enough! Below are some of the key destinations in the area.
The Society Islands
Tahiti & Moorea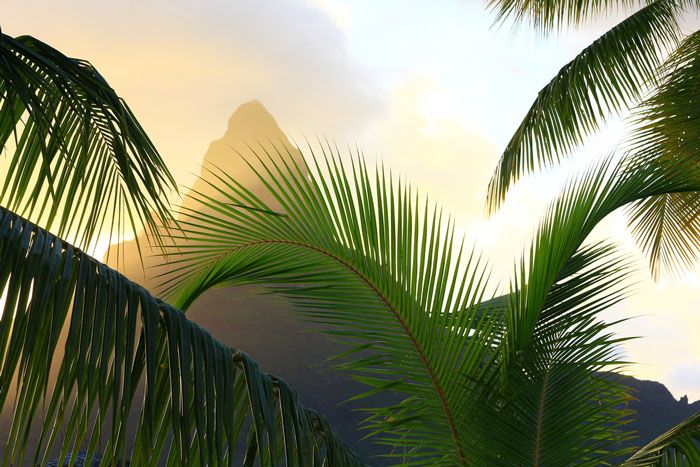 Tahiti and Moorea are known as the Queens of the Pacific, and offer some of the most stunning sunsets you can see from a yacht anywhere in the world.
These volcanic islands have vast jagged peaks soaring into the sky, and are surrounded by white, sandy beaches and amazing blue lagoons. Imagine the sun hiding itself behind Moorea as it makes its way into the blue-crimson waters!! Don't miss it!
Papeete, the main city on the island of Tahiti, has a really colourful public market (Le Marche), where tropical fruits, flowers and Tahitian-made arts and crafts are sold. You can also go in Papeete to sample fine dining, vibrant nightclubs, and shopping to die for!
Moorea, about 17 km away, is the sister island of Tahiti, and explodes majestically out of the blue ocean into vertical peaks, and is surrounded by a wide, shallow lagoon. This volcanic island is famous for its two wide and deep bays, Opunohu Bay and Cook Bay. The movie "Mutiny on the Bounty" with Marlon Brando was filmed here. Moua Puta (pierced mountain) is one of the peaks on Moorea that is best viewed from sea on board your yacht.
Moorea is an ideal sailing destination if you are looking to relax and escape the fast pace of life. It offers some of the finest snorkelling and diving in the world, due to the lack of strong currents, and abundant marine life. And if you like to be up close and personal with the marine life, why not swim with the dolphins at the Moorea Dolphin Centre.
Raiatea, Huahine & Bora Bora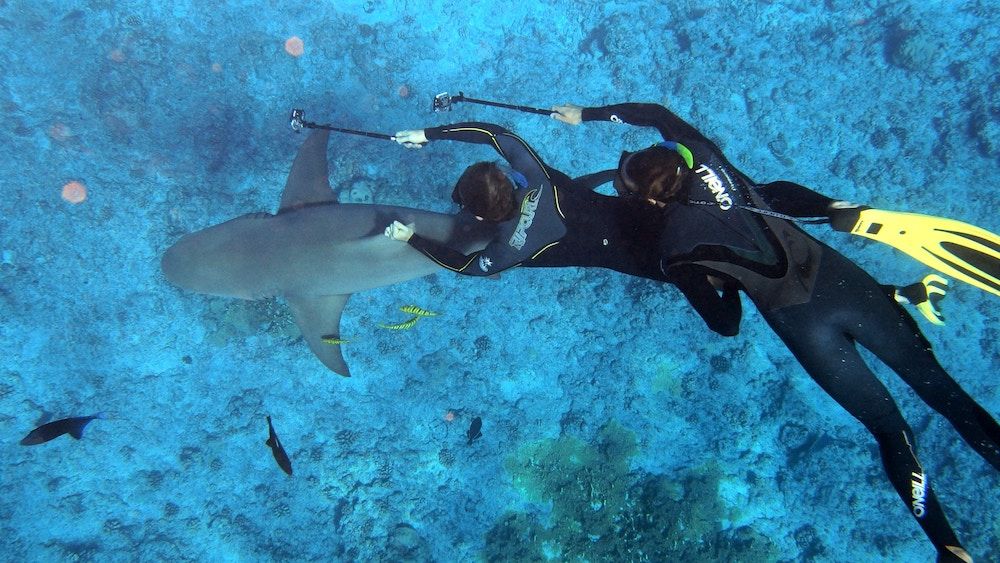 These islands are located just over 200 km north west of Tahiti, and offer the most developed sailing infrastructure and destinations. Almost every island is sheltered by a coral reef barrier, providing large clear lagoons to sail in. Small, uninhabited islands are strewn across the lagoons, creating good anchorages and amazing underwater scenery.
The sailing capital of French Polynesia is Raiatea – The Sacred Island. This is where the main marina is located, and where most sailing charters will depart from. Many charter operators will deliver your yacht to Papeete or Moorea if you want to start your sailing holiday from the island of Tahiti.
Raiatea is about a 45 min flight from Tahiti or 24 hours sailing, and Bora Bora is 5 hours sailing from Raiatea. Taha'a, known as The Vanilla Island, is 5 km away and is the little sister of Raiatea, sharing the same lagoon. Many sailors make this their first day's sailing destination to settle into their yacht, and you can also visit your first Tahitian black pearl farm here. The coral reef surrounding Taha'a has about 60 tiny, idyllic motus emerging from the deep blue waters.
Huahine, the Secret Island, is one of the most preserved of all the islands where you can still experience the real Polynesian lifestyle from the distant past. Here, the people are amazingly friendly, and life is calm and relaxed.
And finally, Bora Bora. The Pearl of the Pacific and easily one of the most beautiful places on the planet, Bora Bora is famous for its turquoise waters and stunning mountain scenery. There can be few more stunning places to enjoy a sailing vacation and celebrate those romantic occasions such as honeymoons and wedding anniversaries from the privacy of your own yacht.
There are also many small islands (called Motu) peppered across the lagoons. In fact, why not choose your own one! Anchor in the sparkling waters, snorkel to the sandy beach, sip coconut juice or have your picnic sitting in the lagoon.
If you can drag yourself away from your pina colada, you can spend the afternoon swimming, snorkelling, kayaking and diving. Or, for a little adventure, try some shark feeding to get the adrenaline going!
The Tuamotu Atolls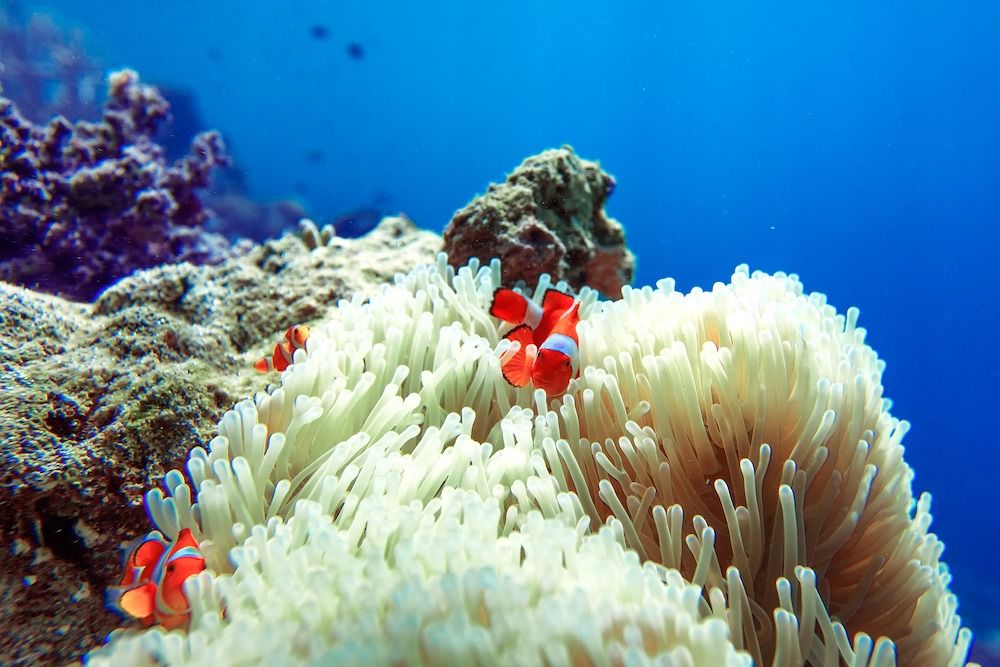 Over 200 miles northeast of Tahiti, the Tuamotu Atolls is the largest group of coral islands in the world, with over 75 islands spread over 20,000 square km of ocean.
Far from the modern world, the Tuamotu Atolls offer a taste of paradise - strings of coral reefs encircling the crystal-clear lagoons, coconut palms swaying in the tropical breezes, and smiling Polynesian girls wearing flowers in their black hair. This is without a doubt Robinson Crusoe territory!
These low coral atolls each have their own character. Rangiroa is the diving paradise where you can see splendid manta rays or tiny clown fish. Manihi is the home of the Tahitian Black Pearls. Tikehau and Fakarava have been declared world heritage sites by UNESCO thanks to its rich ecosystem, tropical seabirds, rare plants and crustaceans.
Approaching and sailing this region is at least a 2-week trip, and requires experienced sailors to navigate the passage and tidal currents.
The Marquesas can be described as a lost paradise at the end of the earth. It is the cradle of Polynesian culture, full of legends and myths, and where you can see sacred ancient temples and giant stone carvings. Also, expect to find some of the best tattoo artists and wood carvers in the world.
Among the 20 islands, some are still uninhabited. The two main islands, Nukuhiva and Hiva'oa, provide well-sheltered fjord-bays up against the volcanic cliffs. Lush valleys, waterfalls, wild horses, isolated mountainous landscapes are the norm. No coral reefs and lagoons here!
The Marquesas Islands lie 7-10 days sailing north east of Raiatea.
---
Map & Getting There
You will arrive at Faa'a International Airport, just outside the capital Papeete, on the main island of Tahiti. Air Tahiti Nui, the national carrier, Air Tahiti and Air Moorea then operate regular flights between Papeete and over 40 islands of French Polynesia.
Los Angeles is about 8 hours flying time, and New York around 12 hours flying time. Airlines such as Air Tahiti Nui, Air France, Qantas, Japan Airlines and Air New Zealand operate regular international flights.
Holders of a US, EU or most North and South American passports do not need to apply for a visa for stays of up to 1 month. French nationals only need a French identity card. All visitors to Tahiti must have a return airline ticket, and a passport that is valid for six months beyond their date of return.
The island of Raiatea is the sailing capital of French Polynesia, and is a 45-minute flight from Faa'a International airport. Most charter operators will have their bases here, and this is where you start sailing trips to Bora Bora and beyond.
French and Tahitian are the official languages, but English is widely spoken in all the main tourist areas. The local currency is the French Pacific Franc (XPF or CFP). International banks and ATM machines can be found at Faa'a International Airport as well as in the main islands. On the other islands, VISA and MasterCard are commonly accepted in most hotels, restaurants and boutiques.
---
Climate & Cuisine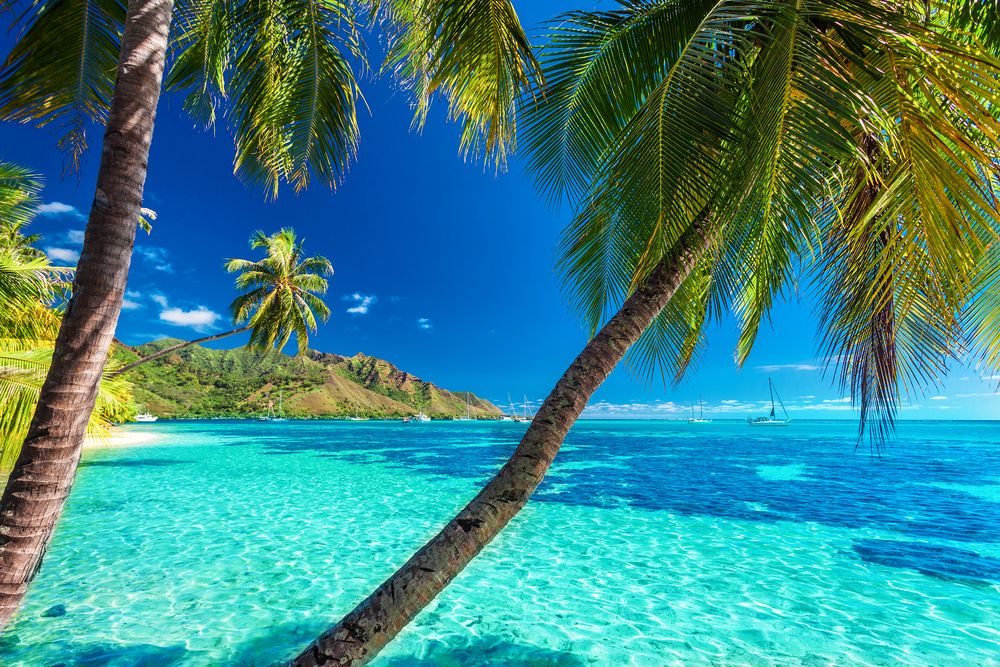 Tahiti and her islands are located south of the equator, halfway between California and Australia. The climate is moderate tropical, warm and humid with two distinct seasons. The average temperature is around 27°C. The waters in the lagoon average 26°C in the winter and 29°C in summer.
Summer is from November through April, with a warmer and more humid climate. Winter is from May through October, when the climate is slightly cooler and drier.
The dry and windy season lasts from March to November when the temperatures are cooled by the regular southeast trade winds called Mara'amu. April, June September are very good months, with July and August being the tourist peak months. The wetter months are January and February, with brief heavy rains but still warm temperatures.
Tahitian Cuisine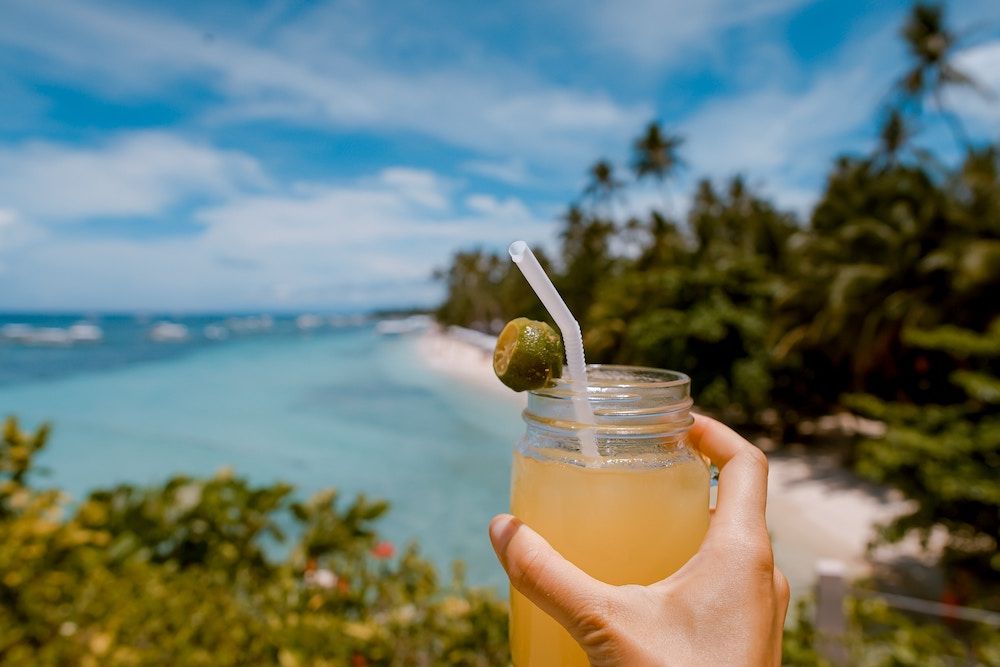 Each of the resort and hotel restaurants around the region offers world-class dining with magnificent lagoon views, while regular after-dinner Polynesian shows feature the island's best musicians and dancers. Many dishes are influenced by French taste. Seafood and fishes are delicious, usually cooked with vanilla or pineapple.
---
Testimonials
Here are just two of the many testimonials we've received from Charterers in Tahiti:
My husband, Daniel and I spent our 13th Honeymoon aboard ITI ITI. It was a bit touch and go with my passport dilemma, but I got there. I just want to say the crew was exceptional. Vincent, the Skipper was an excellent guide and Antonella`s food was beyond our imagination. Everything was professional. Thank you all for making it so wonderful!
Paige
I wanted to write to express what a great trip we had and specifically our enjoyment of your charter services. The boat was clean and in great shape and everyone we dealt with was professional and nice. In particular, I want to share that our captain (Eric) and our cook (Xionara) were superb. The best crew we've ever dealt with on any charter anywhere in the world. I highly recommend them and wanted you to know how much we appreciated them during our trip. Three cheers to all!
GT
---
Our Tahiti Charter Yachts
Tahiti is one of the world's most popular yacht charter destinations, for all the reasons listed above. Boatbookings knows the region and boats, and can find you the ideal charter yacht, be it bareboat, crewed, sail, motor or catamaran.
Tahiti Charter Yachts Contact Us
Tahiti Crewed Charter Yachts Tahiti Bareboats Tahiti Day Charters
---
Other Asia Yacht Charter Destinations: Thailand | Phuket | Myanmar/Burma | Malaysia | Indonesia | India | Singapore
Other Articles of Interest
Charter destinations