The Seychelles are an archipelago of the Indian Ocean. There are over 100 islands, some volcanic, but most of them coralline. The largest island, where the capital rises, is Mahé.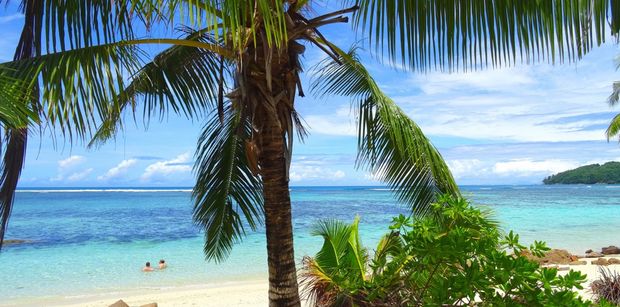 In The Seychelles there are two sites declared a World Heritage from UNESCO: Aldabra, the largest coral atoll in the world and the Vallee de Mai on Praslin, a very ancient forest believed to be the Garden of Eden.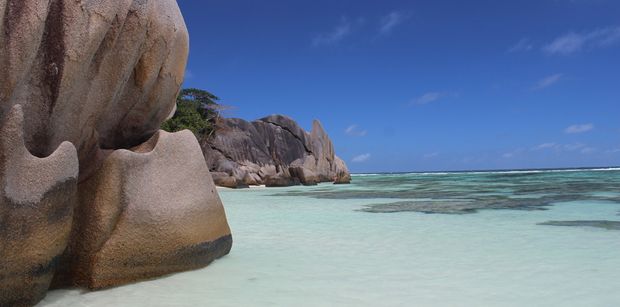 The Seychelles are famous all over the world for the amazing coral reef, the incomparable landscapes, the crystalline blue water, the white soft sand, and the incredible nature.
This paradise on earth is inhabited by rare and unique wildlife, that every year bring tourists from all over the world. The sea and land turtles are one of the biggest attractions.
The Aldabrachelys is a giant turtle that you will be able to see on The Aldabra Island. These incredible animals survived the evolutionary changes, thanks to the geographical isolation that protected them for millennia from modern predators.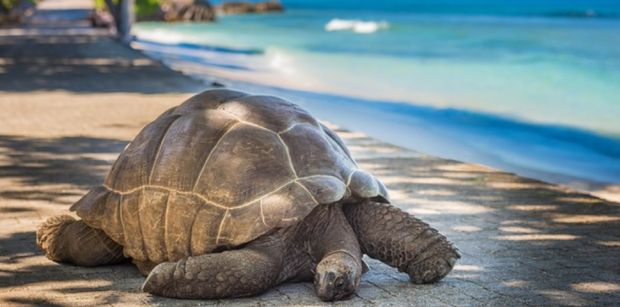 Males can be up to 120 centimeters and weigh around 250 kg. Females can reach a little over 90 centimeters in length and weigh around 160 kilos. They are among the most long-lived animals on the planet.
Besides these incredible land creatures, you will also be able to see sea turtles if you go diving or snorkeling.
There are five different species of marine turtles living in the sea around the Seychelles islands. Alphonse Island, Astove Atoll, Cosmoledo Atoll, and Poivre Atoll are the main destinations where is possible to see these ancient animals in their natural habitat.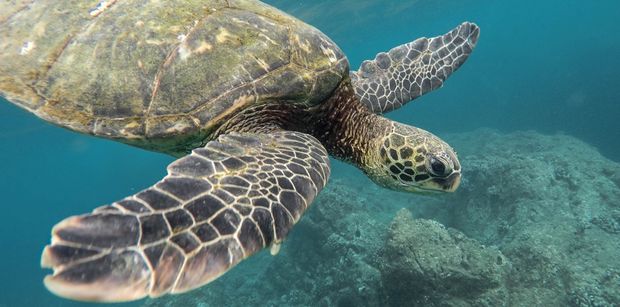 These unique animals are used to getting used to seeing humans, for this reason, if you are lucky you will not only be able to see them but also swim with them.
This is only one of the many incredible experiences that this place can offer. The people, the food and the magical atmosphere of this island will make you experience an incredible journey. Seychelle is definitely a place to visit once in a lifetime.