St Tropez Yacht Charter Guide | French Riviera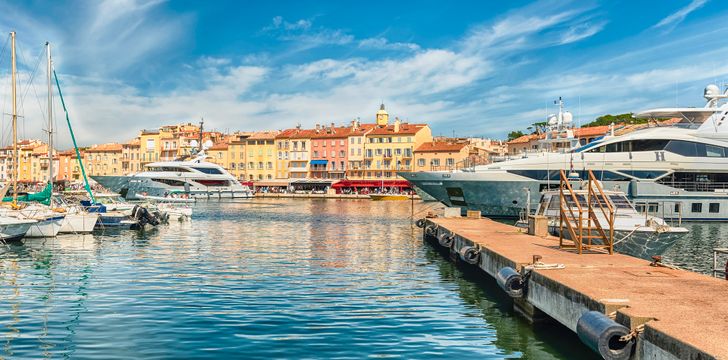 Rent a luxury crewed motor yacht, charter a crewed catamaran, sail a bareboat monohull, or cruise on a day charter to discover St Tropez on the French Riviera this summer
Yacht Charters in St Tropez | Key Destinations & Things To Do in St Tropez | Our St Tropez Charter Yachts | St Tropez Motor Yachts | St Tropez Crewed Catamarans | St Tropez Day Charters | Motor Yacht Itinerary | Crewed Catamaran Itinerary
Ever since the blonde bombshell, Brigitte Bardot, stepped out on the set of 'Et Dieu Créa La Femme' in the 1950s, the peaceful fishing village of St Tropez has become a hotspot for glamour, movie stars and luxury. Both a party town and quiet village, one could say that St Tropez charmingly captures elements of its rustic past, whilst offering sophisticated glamour to those heading to the trendiest beach clubs and restaurants.
Discover the delights of the picturesque and cobbled Old Town, the luxury of Pampelonne beach and the magnificent avant-garde Musée de l'Annonciade as part of your weekly luxury crewed yacht charter of the French Riviera, exploring the glamorous boutiques and Michelin Starred Resturants of Cannes, Antibes' Musée Picasso, and sampling Monaco's famed casino scene. For a little inspiration of the bespoke vacation our Charter Experts can plan for you, take a scroll through our French Riviera Sample 7 Day Itinerary.
Perhaps you would like to venture past Monaco into the stunning Italian Riviera, or leave behind the glitz and glam of St Tropez and cruise south into the hushed haven of Porquerolles National Park. Alternatively, if you're looking to simply rent a boat for the day from St Tropez, take a look at our St Tropez Day Charter Page and Itinerary. 
---
St Tropez Yacht Charters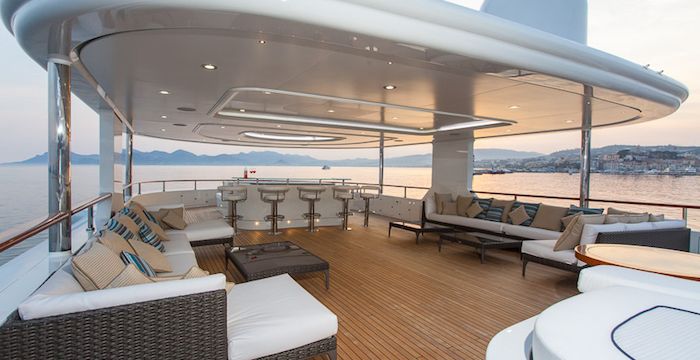 St Tropez is a yachting hotspot and draws sailing and motor yachts alike to its shores. The protected Golfe de Saint Tropez provides easy sailing with light breezes, which gently guide you along to other Riviera sailing attractions such as the Hyeres, Cannes and Antibes. Alternatively, you may decide to cruise on a
classic Sunseeker
 to the magical island of Porquerolles or glide past the fantastically imposing Estelle rock formation. If you are planning on a charter in the last week of September, you will be able to experience one of the world's most beautiful regattas, the
Voiles de Saint Tropez
.  
St Tropez Luxury Charter Yachts Contact Us
---
Day Charters to St Tropez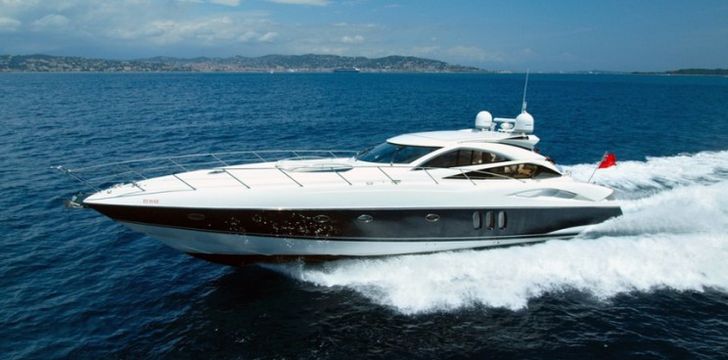 At the height of summer, a visit to St Tropez and Pampelonne Beach makes a great day charter. We highly recommend starting your yacht charter in Cannes as many yachts are based here, anchoring up for an island adventure at the magical Îles de Lérins just off the coast of Cannes, then continue to cruise to the magnificent St Tropez.
Once you arrive in St Tropez, take a short walk from the port and wander into the Old Town where we would recommend lunch at the delightful Auberge des Maures, a favourite of Charlie Chaplin and David Niven back in the 50s. Enjoy impeccably grilled line-caught fish in the oldest restaurant in St. Tropez. Continue the day in style, and head to Pampelonne Beach to soak up the sun and spot the stars relaxing in the summer heat.
---
Key Destinations and Things To Do in St Tropez
St Tropez Old Town and Port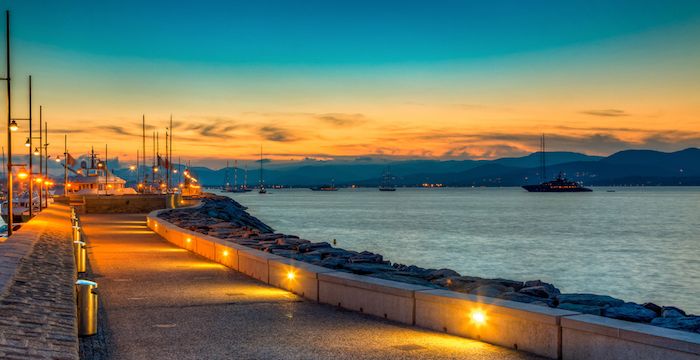 Step back in time in the charming Old Town of St Tropez for shuttered windows, cobbled streets, and rustic charm. Pop into the luxury boutiques, pick up a pair of new shorts in the flagship Vilebrequin shop or stop for a coffee at Dior Des Lices. Enjoy lunch at Senequier in the Old Port and watch the glitz and the glam go by from the bustling and world-renowned waterside restaurant Sénéquier.
To experience the authentic French quaintness of this historic port, head to the cozy La Pesquière restaurant to dine with locals and indulge in the delightfully delicate and totally scrumptious calamari, simply prepared with garlic and olive oil.
For the culture cravers, be sure to visit the Musée de l'Annonciade. Often considered to be one of the first museums of modern art in France, this 16th century converted chapel is home to a surprisingly broad collection of avant-garde art from the 1890s onwards. To name a few, you can see the works of Paul Signac, Bonnard, Vuillard, and even Picasso.
For an equally magical and moving experience head to the Maison des Papillons where you can view a magnificent collection of over 35,000 butterflies, carefully preserved for the public to admire.
Pampelonne Beach - the World Famous St Tropez Beach Scene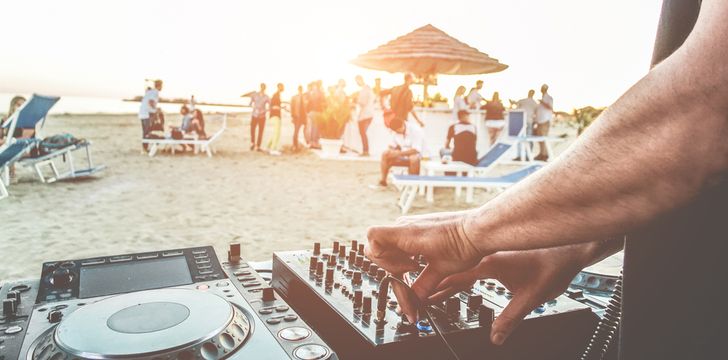 Around 10km south from St Tropez is Pampelonne Beach, known to be one of the most beautiful stretches of beach in the world. A large variety of restaurants and beach clubs line the beach, including none other than the world famous Club 55 - the club of choice for celebrities who visit the Riviera. Have a read of our blog to see where the rich and famous hang out, Club 55 is the place to see and be seen.
For those who seek a laid-back and calm family atmosphere, be sure to stop by Tahiti Beach - instantly recognizable by their orange parasols and matelas. We would highly recommend their famous seafood! If you seek an upbeat glamorous atmosphere beach, there is no better to place to make a reservation than at Nikki Beach St Tropez. Their world famous parties, popular DJ sets,  champagne showers, and season fresh food attract only the trendiest of crowds. 
Pampelonne Beach plays host to some of the world's biggest names every day in the summer months and is the destination for hundreds of yachts.
See our Guide to Pampelonne Beach Enquire
Les Voiles de St Tropez Sailing Regatta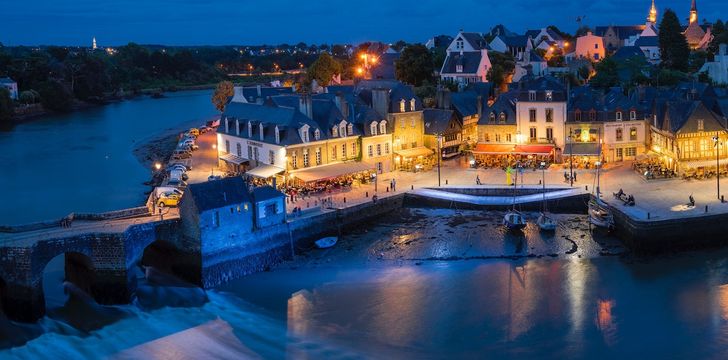 Every year, at the end of the summer season, over 300 sailing yachts and 4,000 sailors from all around the world compete in one of the most thrilling events in the yachting calendar. Bringing together fantastic modern sailing boats alongside the most beautiful traditional yachts, this regatta is as exciting for spectators as it is for the competitors. If you would like to charter a yacht to view the Voiles de St Tropez or even help crew on a racing yacht, please see our guide to the event here.
---
Our Charter Yachts in St Tropez
For a spectacular charter, choose from hundreds of our luxury yachts in St Tropez, Cannes, Antibes or Monaco. From Rivas to Mangustas we will ensure that you cruise the Riviera in style!
Please see our range of yachts for charter in the links below, or send us an inquiry now to start planning your summer charter in St Tropez. If you don't find the perfect boat or have specific needs, we can search for it for you, so just fill out our custom charter form and we'll get right on it!
Contact Us French Riviera Yacht Charter Guide
---
Our South of France Yacht Charter Destinations Guides: Antibes | Nice | Cannes | Monaco | St Jean Cap Ferrat | Corsica
Other Articles of Interest
Charter destinations