Mykonos is one of the trendiest hotspots on the Mediterranean due to its super chic clubs, excellent restaurants, great sandy beaches and a vibrant nightlife – it has deservedly become a real playground for jet-setters.
Most of the action is focused on the southern beaches of the island, at places such as: Ornos, Psarrou, Plaits Gialos, Super Paradise and Paranga to name a few. These beaches are literally packed with yachts whose fortunate guests are clubbing away in one of the many beach restaurant-clubs like Nammos,  Coo, Cavo Paradiso and Super Paradise. These exciting getaways are in all respects par to Club 55 in St Tropez or any of the equally famous Ibizan beach clubs.

Nammos is undoubtedly reigning supreme amongst the other hotspots.  As the beach club meticulously caters to your entertainment throughout the day. Boasting a beach bar, a world-class restaurant, boutiques, several private cabanas, lots of exclusive events and beach parties.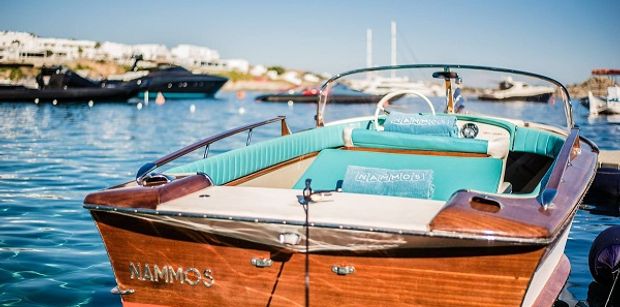 Unbeknownst to some, September is perhaps the best time of the year to enjoy Mykonos! During this period the weather is still pleasantly hot, the clubs and restaurants remain open and, most importantly, the Meltemi Northern winds that plague the island in August have stopped. And it gets even better: September means low-season yacht charter fees!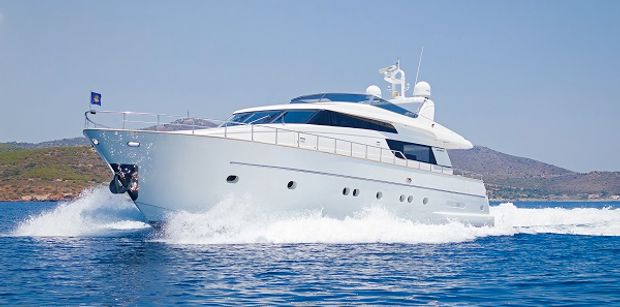 Why not cruise around the neighboring (or more distant) islands: with a top speed of 29 knots, you will be able to reach Santorini in under 3 hours.
September is still in full swing and Mykonos is buzzing with life! Contact one of our yacht charter brokers to secure your next charter around the Greek islands.