Today is World Ocean Day, a day to celebrate and honour the importance of our oceans. This year's theme is 'Planet Ocean: tides are changing.'
The oceans are our lifeline, literally. They provide us with 70% of our oxygen and cover 71% of the Earth's surface. Without them, both humanity and our yachting industry would cease to exist.
At Boatbookings, we understand that we are united by oceans and reliant upon their health. We have long been an advocate for protecting them and continue to do so. To ensure their survival in the future we need more collective action.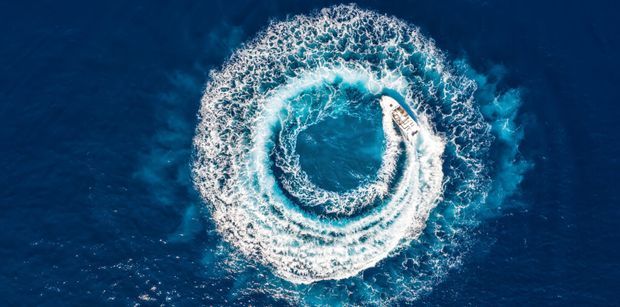 What are the main threats facing our oceans?
It is important to identify the main threats facing our oceans in order to understand what the issues are why we should protect them, and how to work to do so.
Plastic pollution: An equivalent of one truckload of plastic enters the oceans every minute, damaging the ecosystems and entering the food chain.
Overfishing: 90% of the world's wild fish are either fully or over-exploited due to destructive fishing practices.
Ocean Warming: Increasing ocean temperatures are affecting marine species and ecosystems and driving up sea levels.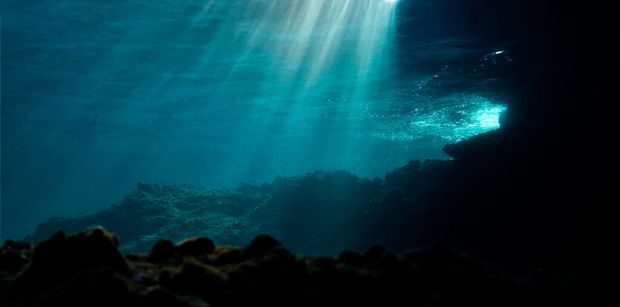 Why else do we want to protect them?
We share it: The oceans are a valuable resource that is utilised and shared around the globe. The oceans shape cultures and traditions and living by the sea has such an impact on your life, whether that be what you eat, where you work, or how you spend your time.
The Biodiversity: The oceans are home to an incredible array of biodiversity, including millions of species that many are still yet to be discovered. Healthy oceans can support complex ecosystems, including coral reefs, mangroves and sea grass, which all provide habitats and feeding grounds.
Makes us feel good: Research has shown that bodies of water are strongly linked to your brain releasing feel-good hormones. Who wouldn't be happy on a crewed charter catamaran in Tahiti?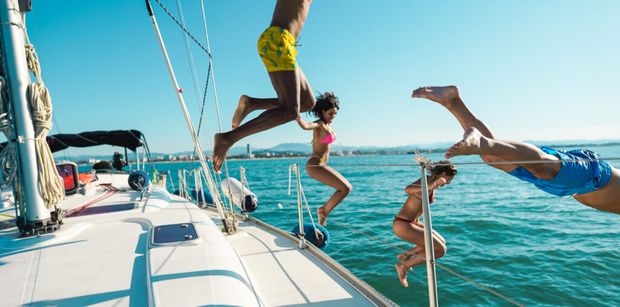 What can we do onboard a crewed charter?
There are so many ways we can help protect and conserve our oceans. Both small and large changes can make a world of difference to the health of our oceans and the overall sustainability of our planet. Here are some top ways this World Ocean Day you can help:
Make sure you choose one of our more sustainable electric charter catamarans for this summer. From electric to hybrid, there are so many green options out there. 
Offset your carbon emissions. You can use our carbon offset calculator to work them out. 
Reduce your plastic waste onboard. You can specify on your preference sheet that you would like to minimize single-use plastic wherever possible. For example, through reusable bottles, filtered water, and refillable toiletries onboard a crewed charter. 
Support and get involved in any local ocean conservation initiatives, from beach clean up's in the BVI's to supporting local communities in the Bahamas. 
Eat locally and seasonally onboard. You can ask your onboard chef to source sustainably and ethically throughout your trip. This will reduce your carbon footprint onboard due to the reduced air miles. 
It is important to understand why there are specific anchoring regulations in place and to always adhere to these. Your crew will ensure that you anchor in an environmentally-safe spot without damaging what is below, especially the coral reef.
While it is essential to recognize and acknowledge all the themes and topics behind World Ocean Day, we should work to protect and conserve our oceans every day. We ensure our clients take the protection of oceans seriously. At Boatbookings, we started this by helping facilitate greener chartering, leading the charge to provide our clients with a more sustainable charter fleet and practices. For a greener charter this year, contact the Boatbookings team today.