On a crewed charter catamaran, you can have so much fun getting out on the ocean exploring new places, and spending quality time with loved ones. What else would you need?
Water toys, of course! Watersports and water toys turn a simple day on the water into pure exhilaration. But when it comes to reducing the yacht's environmental footprint, the toy box has a lot to answer for. Now, with increasingly innovative designs and green technology, a new wave of eco-friendly water toys is on the rise.
Ones that are equally exciting but without the fossil fuel-guzzling engines and unsustainable materials.
We take a look at these more eco-friendly water toys: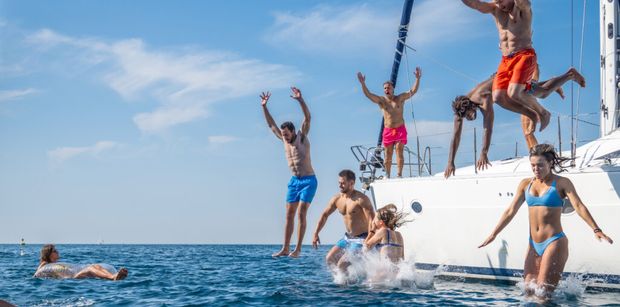 Powered by humans
Put aside the fuel and diesel needed for fun, and harness the energy you have in yourself! There are so many toys powered by humans, whether paddleboarding or kayaking. These toys offer a fresh alternative to traditional motorized options. They allow you to immerse yourself fully into nature, contribute to a greener playtime, and give you a workout on the side!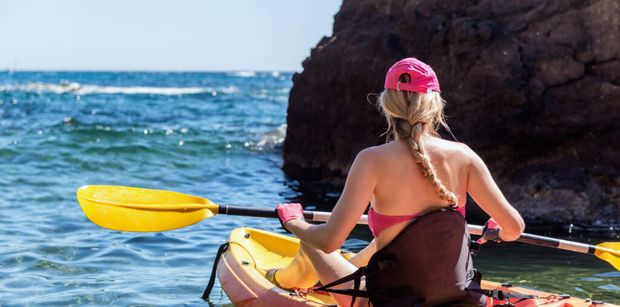 Watts of fun
Electric is the future! And what's not to like about virtually silent, emission-free fun? Many innovative electric water toys, such as surfboards, jet skis, and inflatable boats, combine cutting-edge technology with sustainability. By using electric motors, they produce zero emissions and reduce the impact in terms of noise and vibrations. These toys give a thrilling ride without the guilt of fuel. 
If your toys do have to run on fuel, make sure they use 4-stroke, not 2-stroke engines. Without going into the details, 2-stroke engines are incredibly pollutive. A single two-stroke engine produces pollution equivalent to that of 30 to 50 four-stroke automobiles because they mix oil and gas and don't burn them very efficiently.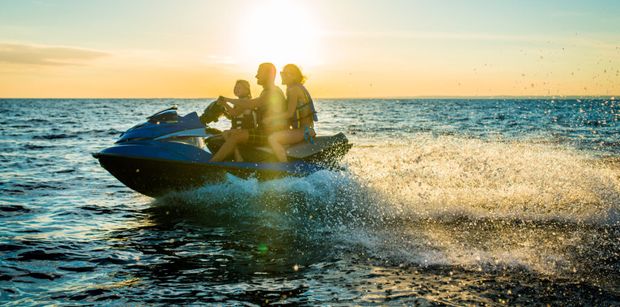 Foiling alternatives
Water toys with foiling technology have taken water-based adventures to the next level. Foiling toys such as hydrofoil surfboards, kite foils, and sailboats use specialized wings or foils beneath the surface to lift them above the waves, enabling the user to glide effortlessly over the ocean.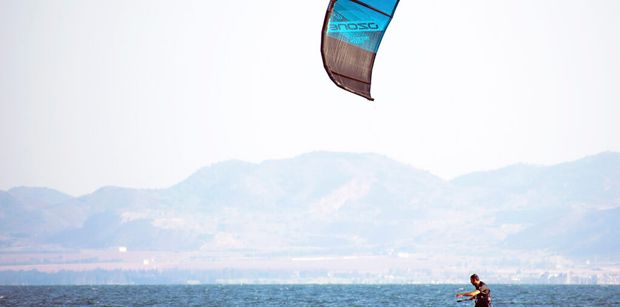 Toys made better
A long-standing issue with many of the current toys on the market is the materials, but today many manufacturers now consider the life cycle of a product and prioritize sustainable materials and production methods. This helps to reduce the carbon footprint and minimizes waste. Many are now made from recycled plastics or biodegradable materials – you can even get golf balls made of fish food!
We all know that the yachting community must set a path toward sustainability and a circular economy to survive and for the planet's future. While significant emphasis is being put on the yacht to be more sustainable, it also must extend to everything that comes with it – including the tenders and toys!
Get onboard with eco-friendly water toys today!
Contact one of the Boatbookings team to learn about the more environmentally crewed charter catamarans and the watersports fun you can have.