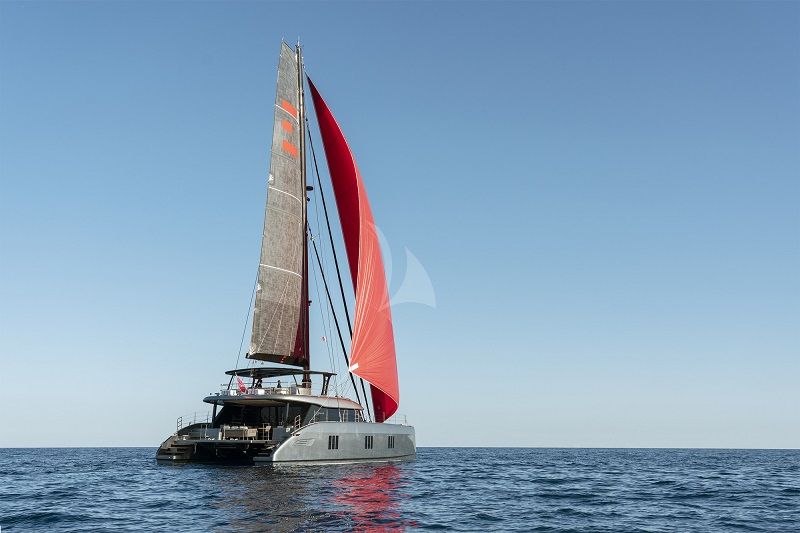 At Boatbookings, we are continually striving to get more of our charter guests on greener crewed catamaran charters – because many guests are finding that luxury with less impact on the earth is the best type of luxury. We partner closely with pioneering sustainable boatbuilding companies such as Sunreef. to assure that we can find you the greenest alternatives.
The innovative Sunreef Eco
Sunreef showcases a bold vision for sustainability in their Sunreef Eco line of catamarans. One of our favorites and most popular is the E Supercat, Sunreef 60 now available for charter in the Virgin Islands in Winter and Sardinia in Summer. So, what innovations make them greener (and essentially silent!)?
Solar Energy combined with battery storage and electric propulsion 
Firstly, Sunreef is at the forefront of electric energy with its all-electric Sunreef Eco models. The models generate renewable energy through a combination of electric propulsion, battery storage, and solar energy while utilizing smart energy management throughout the catamarans. This offers the most relaxing charter onboard with silent, vibration, and fume-free cruising, as well as less maintenance required and huge fuel-saving benefits. Imagine not having to pay for fuel for your charter!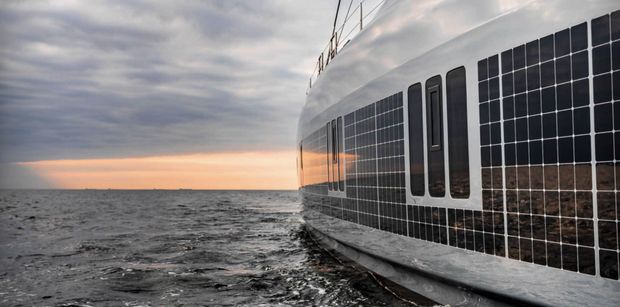 New Composite Solar Technology
Powered by renewable energy, the Sunreef Eco models also feature an advanced solar skin system that consists of ultralight solar cells. It is the world's first composite integrated solar panel system. So while sunbathing on the deck of your crewed catamaran, the boat is also soaking up the rays for cleaner and greener catamaran energy to power your trip.
Naturally-sourced, recyclable materials
Sunreef provides access to a wide selection of ethically-sourced and eco-responsible materials. The decor uses these greener materials without any compromise on luxury. Both the exterior and interior materials are sourced ethically, including sustainable decking solutions such as their fully-recyclable alternative to traditional teak. For their sailing catamarans, they also ensure the sails are fully-recyclable. Each model showcases not only greener choices but maintains that luxurious element of a crewed charter for your ultimate comfort.
We love Sunreef's unwavering commitment to sustainability, and we already feature a range of Sunreef crewed catamarans for greener chartering. Many more are coming – watch this space! For more information on chartering a crewed Sunreef catamaran this year, please get in touch with the unequaled and sustainability-obsessed Boatbookings team.