After spending five months living as a local in Guadeloupe, our charter broker Alice, found many reasons to charter in this Franco-African archipelago known by many as "Gwada". A mixture of languages, cultures and activities makes these islands among the most diverse that the Caribbean has to offer. Here is why:
1. Island Hopping
The sailing possibilities are endless around the five islands that make up the French Caribbean archipelago of Guadeloupe. Each Island of Guadeloupe has a distinct and raw vibe and still manages stay in tune with its African and French roots.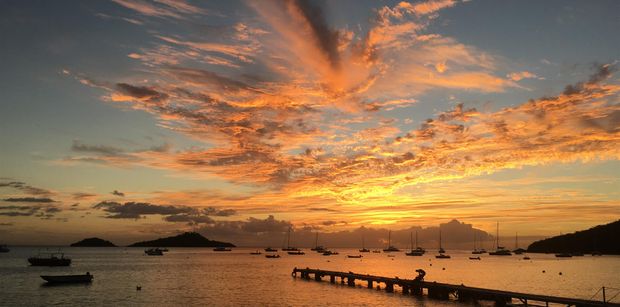 Grande Terre –

 

Perfect for surfing, Creole inspired food markets and white sand beaches.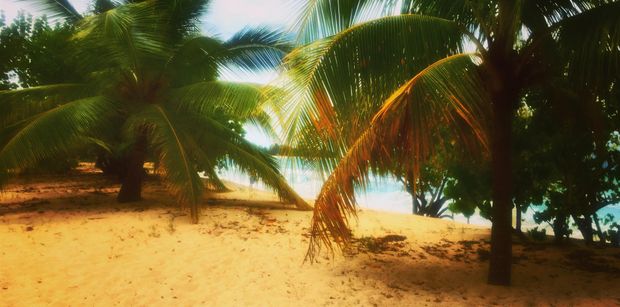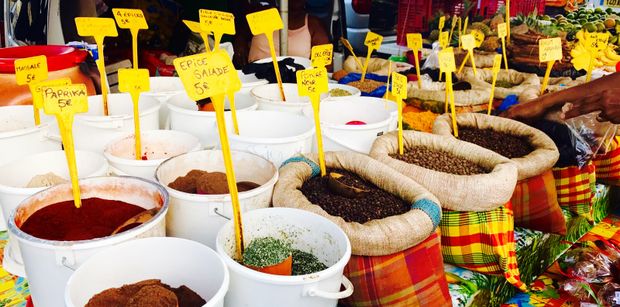 Basse Terre –

 

A perfect stop off to visit waterfalls, diving, natural beauty spots including the national park and natural hot baths.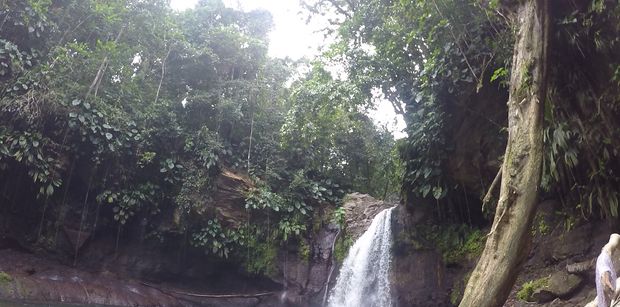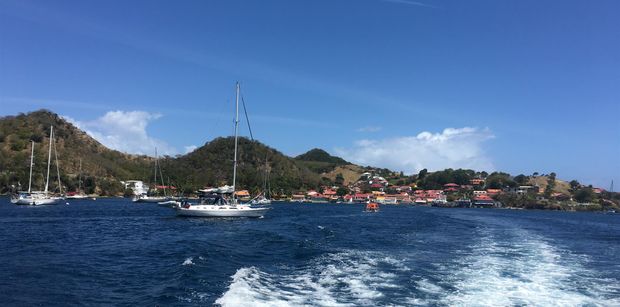 Iles des Saintes – This archipelagio within the archipelago is a sailors paradise, ideal for exploring on bike and for water activities such as paddleboarding.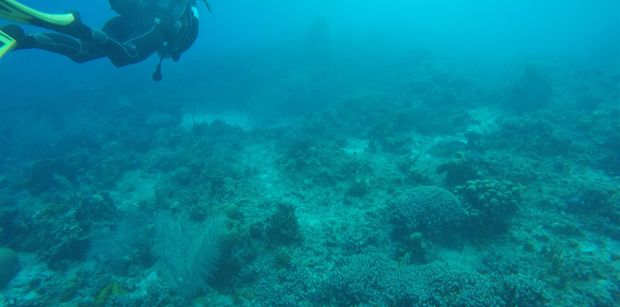 Marie-Galante –

 

Well known for beaches such as La Feuillère, its stunning coral reef and 19th century sugar-cane plantation.

 
Or If you fancy visiting even more islands you can always sail to to neighbouring islands of Antigua (33 nautical miles), Dominica (26 nautical miles) or Martinique (52 nautical miles).  
2. The perfect blend of Rhum and Croissants
Due to its French legacy, every street in this Creole paradise will have a French Patisserie and, most definitely, a Rhumerie. Creole specialities are diverse from every other Caribbean island and typically include accras de morue (cod fritters), bananes flambées, fricassé de poulpe (octopus) and even a deep fried 'Bokit' sandwich with a variety of French fillings. It may be the only place in the world where a relaxing two hour lunch is acceptable. To begin, a Ti'Punch, a rum based aperitif, followed by a Caribbean curry and a bottle of French wine. From the finest of restaurants to street shacks, you are guaranteed to be able to find some of the most diverse food and drink that the Caribbean has to offer.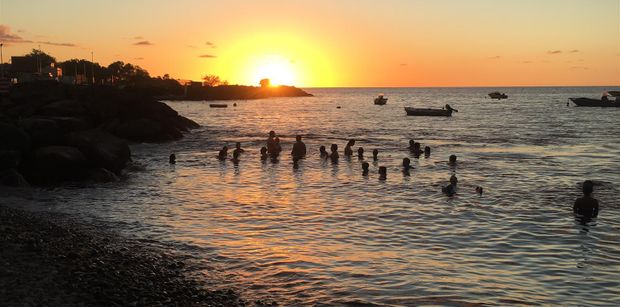 3. Diving
The diving schools on the Reserve Cousteau are among the most reputable in the world. There is even a Jacques Cousteau statue at one of the dive sites. The relaxed nature of these French dive schools will give you an authentic experience exploring these crystal waters, and the opportunity to see some of the largest varieties of fish in the Caribbean. There area multitude of diving options from snorkelling, first time diving, exploring or deep shipwreck dives.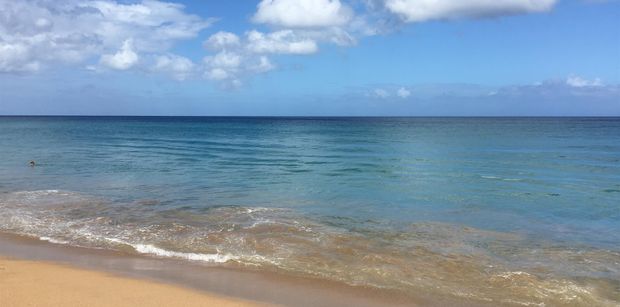 4. The Beaches
There are 270 beaches spread across the islands of Guadeloupe and all are known to be gorgeous. There are both white and black sand beaches and even volcanos in the distant landscape. Each beach has a different vibe and many have quaint beach bars that serve planteur until the early hours.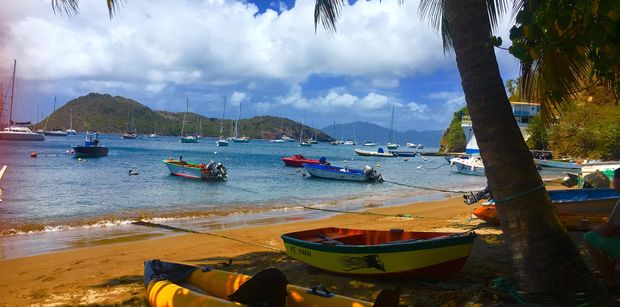 5. Accessibility
There are direct flights from Miami, New York and Paris to Pointe-à-Pitre, Guadeloupe's main airport, which makes this archipelago of islands a must-visit for your next charter. There is also a ferry service from Antigua and many flights from other Caribbean islands.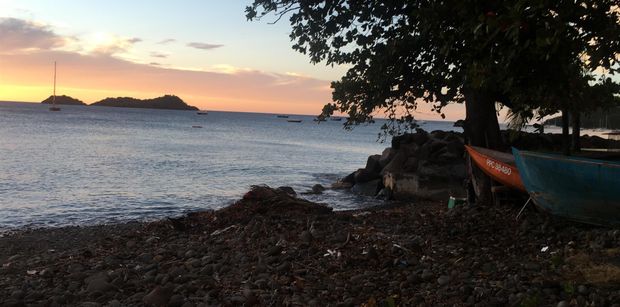 Boatbookings has been organising charters in the Caribbean for over 14 years. If you are interested in chartering a yacht in Guadeloupe, please do get in touch with our expert brokers here. We have yachts available for charter in many amazing Caribbean destinations.
For further information about passports and visas when visiting Guadeloupe, click here.