On visiting the Amalfi Coast, you can avoid clinging to the cliffs along the narrow wind roads by chartering a yacht and instead fall in love with the stunning cliff faces dropping away into the sparkling Mediterranean, the quaint century-old fishing towns that climb precariously up the hillsides and of course the many tastes and scents of the exquisite food grown and cooked on this vibrant coastline.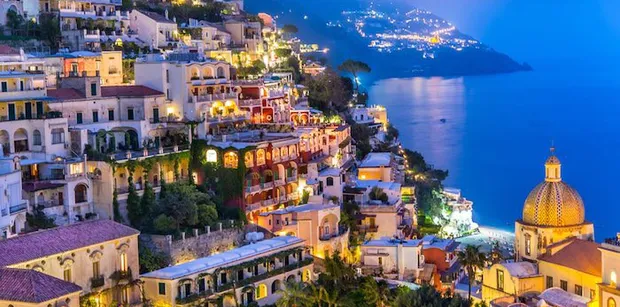 Discover one of the world's most prestigious culinary landscapes, from Naples and its pizza to magnificent seafood dishes served on this coast, there is a flavor for everyone and it is always fresh and tangy.
If you decide to charter from Naples and sail down to the Amalfi Coast, then be sure to enjoy a pizza in its native city. The Campania region cultivates everything that makes its pizza so great, including the succulent San Marzano tomatoes and the creamy Buffalo mozzarella. The choice of restaurant is unlimited, with every corner turned revealing a different pizzeria, so take your pick and enjoy the smoky taste of woodfire oven pizza sprinkled with basil for a truly traditional and delicious Neapolitan flavor.
Cruise towards to stylish town of Sorrento and discover the sweet scent of citrus that surrounds the area. Orange, tangerine and lemon groves grow in numerous groves just outside the city and provide the perfect refreshment from the summer sun. Enjoy them in many forms including cooling gelato served in gelaterias up and down the coast or sip at a zingy limoncello while you watch the sunset.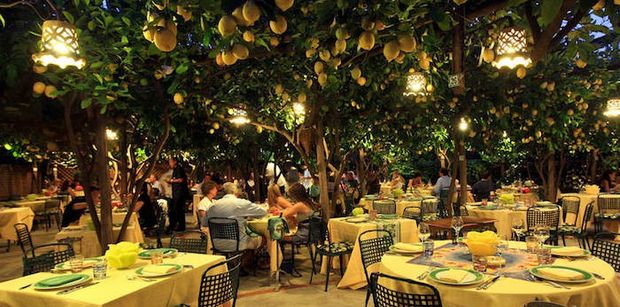 Being set on the coast, you can also expect a great array of seafood in almost every restaurant you visit. Even though the fishing in many of the towns is mainly redundant, fresh catch is the feature of many menus of the area. A classic dish is pasta tossed with clams and often other shellfish or you may even discover a dish with sea urchin, often with spikes still present, this makes for an impressive looking plate as well a unique taste and texture.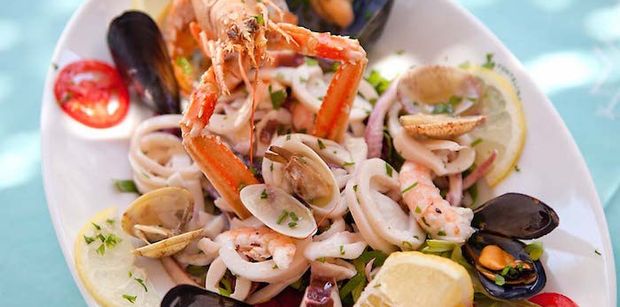 If you are looking for an afternoon of exploration, then cruise over to the island of Capri to discover natural wonders and culinary delights. The rocks of this small island are littered with small coves, glittering from the reflective blue water, but mooring and walking inland on the island, you will discover winding streets inhabited by chic boutiques and piazzas with bustling restaurants. Here you can try the native insalata caprese (mozzarella, tomato and basil salad) made with fresh local ingredients for a refreshing light lunch.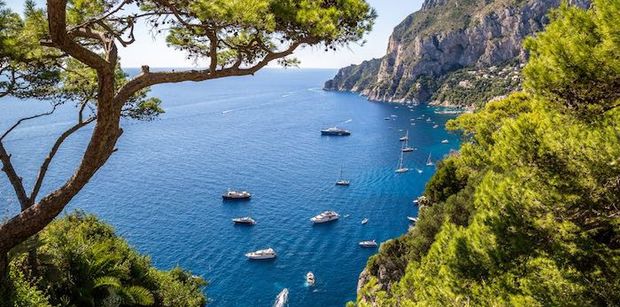 If this food guide has inspired you to raise your fork along Italy's sparkling Amalfi Coast, then you can contact us for more information and get planning!