Amalfi Coast Yacht Charter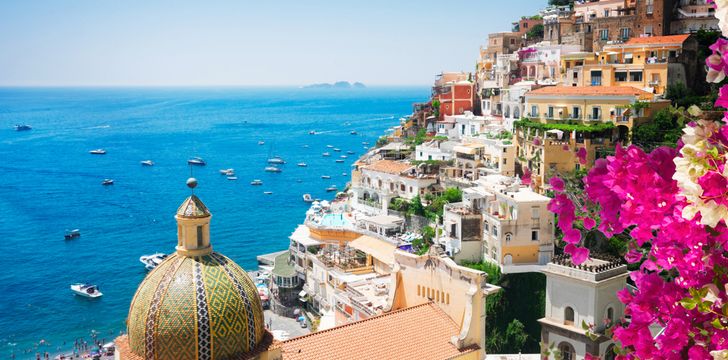 The Amalfi Coast is a stretch of Italian coastline synonymous with beauty, history, charm, and romanticism, and it is one of the most popular yacht charter destinations in the Mediterranean. Drawing people to its charmed shores since Roman times, the rugged terrain, scenic beauty, picturesque towns and their characteristic fishermen's houses overflowing with colorful flowers has led to the Amalfi Coast being put on the list of World Heritage Sites. 
The Amalfi Coast is perfect for family charter holidays on crewed motor yachts, catamarans, and bareboat sailboats. Enjoy Positano and Amalfi like never before on your luxury yacht charter, where you can also discover the islands of Capri and Ischia, as well as Sorrento and Naples on your 7 Day Amalfi Coast Holiday. Boatbookings knows the best yachts and crews in the area ensuring that we find the perfect boat to suit all of your preferences and requirements. We also have Day Charters available along the Amalfi Coast, if you just want to explore on the water for the day!
An Amalfi Coast Yacht Charter is just one of many possible charter destinations around Italy. For more Italian destinations, see our Italy Yacht Charter Guide.
Book Your Amalfi Coast Charter Amalfi Coast Yacht Charter Guide
Charter destinations