Miami and the Florida Keys 7-Day Sailing Itinerary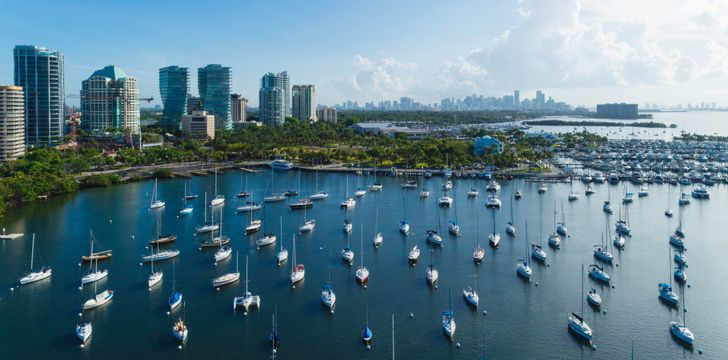 Miami 7 Day Sailing Itinerary South through the Florida Keys including Boca Chita, Rodriguez and Indian Key
A sailing charter from Miami generally heads south past the everglades and follows the delightful Florida Keys as far south as Key West. For a 7-day charter, unless you want to spend most of your time sailing, we recommend a slightly less aggressive itinerary that turns around in Indian Key or Marathon. If you're lucky enough to have 2 weeks aboard your sailing yacht, we highly recommend going all the way to Key West so that you can explore the entire reach of the famous Florida Keys.
Recommended Itinerary
DAY 1: Dinner Key Marina, Coconut Grove
A short sail for your first day, ending in the fun Coconut Grove area of Miami, where you will find an upscale neighborhood with plenty of cafes and restaurants. Coconut Grove is home to Vizcaya Museum and Gardens, the Miami Science Museum, and a lush Mangrove forest.  Head to CocoWalk, a pedestrian street with plenty of hip shopping and dining. Coconut Grove has many moorings and you will find plenty of sailors to swap stories with about sailing the Florida Keys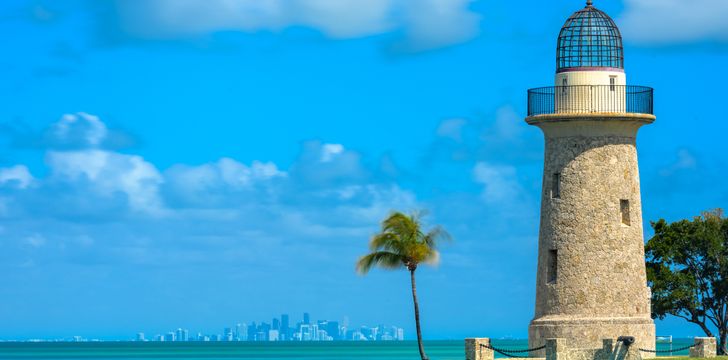 DAY 2: Boca Chita and then Pumpkin Key
Sail south to Boca Chita, a small island that is a good place to stop for lunch.  Then head deep into the Keys to Pumpkin Key, a small, private island that is largely untouched for a mooring.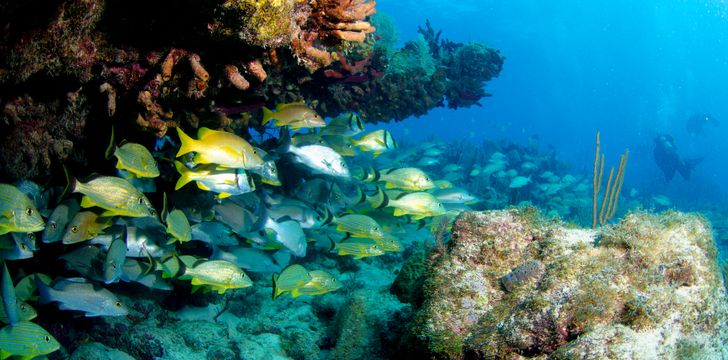 DAY 3: Rodriguez Key, Key Largo
Today you head to Rodriguez Key, near Key Largo. Key Largo calls itself the Dive Capital of the World because it is home to the world's largest artificial reef, and the John Pennekamp Coral Reef State Park. Here you can dive in the Florida Keys National Marine Sanctuary.
DAY 4: Indian Key, Islamorada
This uninhabited island used to be inhabited by a shipwrecked, back when it was legal to profit from shipwrecks. Today it is a protected park that has plenty of great diving and a few ruins to explore. It is only reachable by boat. You may want to stop on Islomarada for provisioning and shopping. Islamorada is famous for sport fishing and diving, as are all of these islands!
This is the furthest south you will go on this itinerary, as we've kept most of the daily sails to 20 miles or so. However, many sailors that have more time or ambition will continue southwest to Marathon and Key West. The sailing and attractions are similar along the way, and you can't get lost because you will always have the Overseas Highway in view if you need it!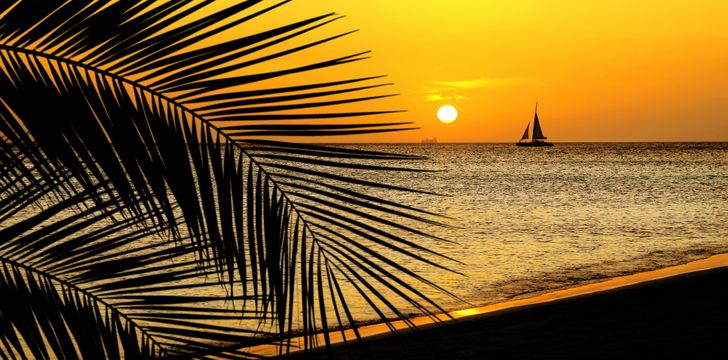 DAY 5: Elliott Key
Long sail today, to get you back to within sailing distance of Miami. Elliot Key is a small island in Biscayne National Park and offers plenty of diving and snorkeling opportunities as well as pristine beaches to lounge on. 
DAY 7: Coconut Grove
Today we sail back to Coconut Grove, so you can enjoy the bars, shops, and restaurants you missed before, and so you have a short sail home on the last day. Along the way, you will have plenty of places to swim, snorkel, and watch for the abundant wildlife including turtles, dolphins, and maybe a manatee. If you haven't already, put your line in for a chance to catch mahi-mahi or some of the other amazing sport fish this area is renowned for.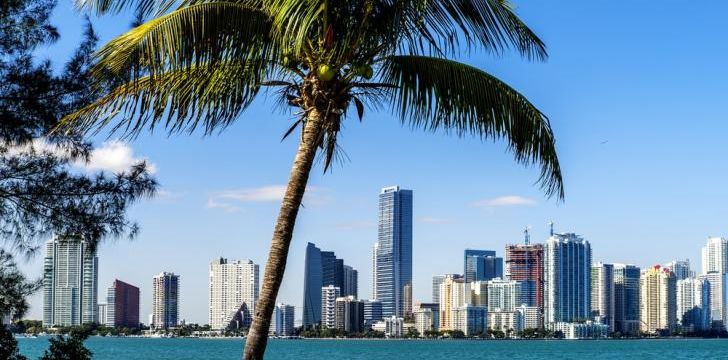 DAY 7: Return to Miami
We hope you've seen amazing marine life, relaxed on a deserted beach, eaten your fill of fresh fish and key lime pie, and generally enjoyed Miami and the Florida Keys. Please come again!
Our Top Miami Sailing Yachts See our Miami Yacht Charter Guide