Asia Pacific Yacht Charter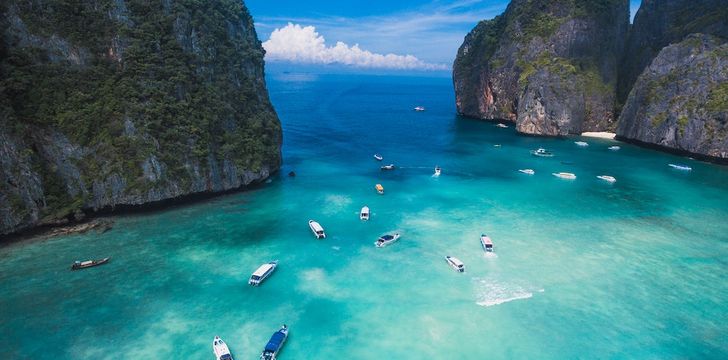 p>Close your eyes and dream of paradise, now open them, book your flights and go to a yacht charter in the Asia Pacific region to experience the stunning reality! From the beautifully unspoiled and serene crystal clear lagoons of the South Pacific Islands to the cosmopolitan and ultra-modern skyscrapers of Singapore, Asia-Pacific has something to suit everyone's idea of paradise.
The South Pacific is a vast region, including Southeast Asia and the South Pacific. Our most popular areas are Thailand, Tahiti, and Indonesia, all offering unique and spectacular scenery and opportunities!
Sailing in the region offers an entire range of experiences with exotic activities available including diving on some of the best coral reefs in the world. The countless secluded bays and islands give you the chance to really relax and get away from it all. But perhaps the best thing about Asia is the people. Always smiling, and with hospitality and customer service that comes naturally, the people will make your sailing holiday an unforgettable experience. A charter holiday here is one that will not be forgotten.
Boatbookings has the knowledge of the boats, ports and itineraries to make a yacht charter experience in your Asia-Pacific paradise a reality. From sailing yachts and catamarans to luxury motor yachts and traditional schooners, we have hundreds of boats to choose from to make your perfect charter.
Our Southeast Asia Charter Guide Our South Pacific Yacht Charter Guide
Other Articles of Interest
Charter destinations