New England Itinerary - Newport to Bar Harbor Maine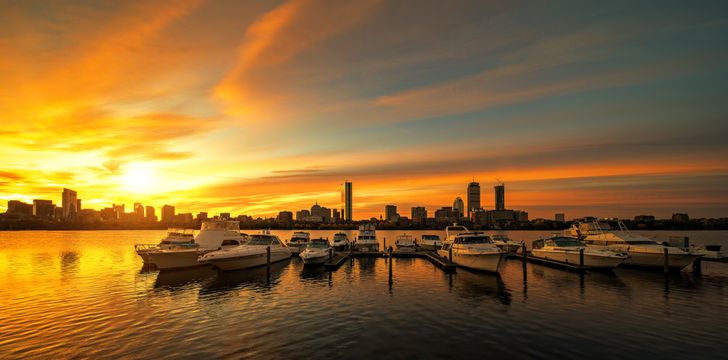 New England Yacht Charter 10 day Itinerary - Newport to Bar Harbor Maine
---
Map
---
Day 1. Newport, Rhode Island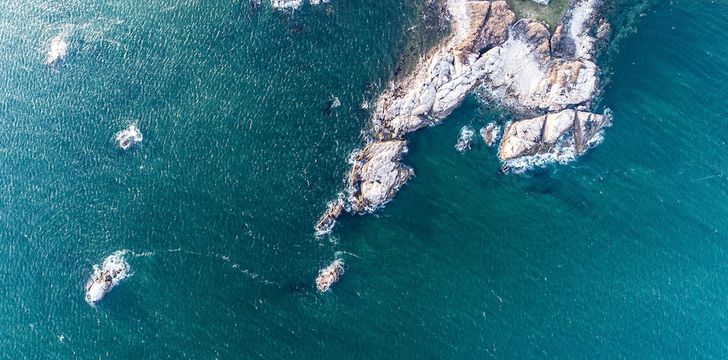 Newport is the perfect place to start a Southern New England yacht charter as it offers a large number of marinas and many excellent provisioning options.  It is also renowned for the mansions built by many leading American Families.
The Cliff Walk is a beautiful 3-mile path along the rocky coast that provides a rear view of the mansions on Bellevue.  You can take a guided tour of many of the mansions there.  The Museums of yachting is located in Fort Adams State Park and exhibits much of Newport's storied yachting history.
---
Day 2.  Edgartown, on Martha's Vineyard (approximately a 3 hours cruise)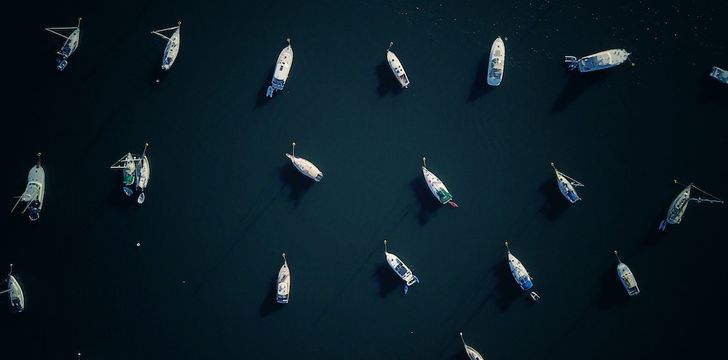 Edgartown is recognized as one of New England's most elegant communities, and was Martha's Vineyard's first colonial settlement;  it has been the county seat since 1642. The stately white Greek Revival houses built by the whaling captains have been carefully maintained. They make the town a museum-piece community, a seaport village preserved from the early 19th century.  The 1672 Vincent House is recognized as the oldest known house on the Island and the magnificent Old whaling Church, now a performing arts center, is still a focal point of the community.
Pristine beaches and the quiet preserves are only a stone's throw away.  In addition to the Felix neck Wildlife Sanctuary and Caroling Tuthill wildlife Preserve, Chappaquiddick, an Island off the island, offers unparalleled beauty.  In the Indian dialect Chappaquiddick means Separated Land Over the years the sea broker through a barrier beach that once connected the Katama and Edgartown with the island.
---
Day 3.  Nantucket Town, Nantucket Island (approximately a 2 hours cruise)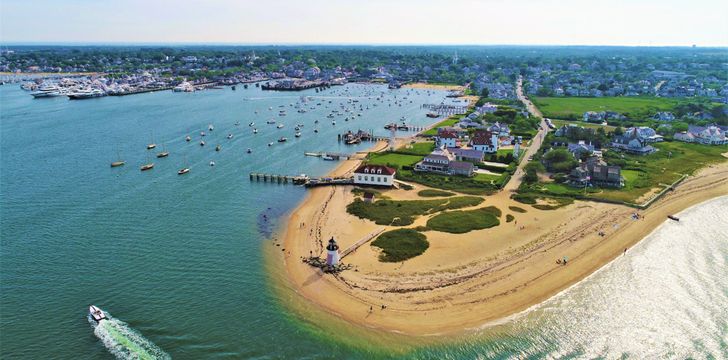 Nantucket has been called The Grey Lady of the Sea because of the way the island as it appears from the ocean when it is fog-bound as well as the majority of the houses and buildings are made of cedar shingles that are weathered to their natural grey by the salty air. Most of the houses are preserved or restored to the way they looked in the 19th Century. An Island tour with a local is a great way for guests to see the side of the island they couldn't find on their own. This Islands charm goes far beyond the excellent restaurants and chic shops downtown.  The 82 miles of beaches that make up Nantucket are part of nearly 40% of Nantucket that is protected conservation land. Take a walk on the wide sandy beaches, shop the boutiques and explore the art galleries and museums.
See our New England Crewed and Luxury Charter Yachts See our New England Bareboat Charter Yachts
---
Day 4.  Provincetown, Cape Cod (approximately a 4 hour cruise)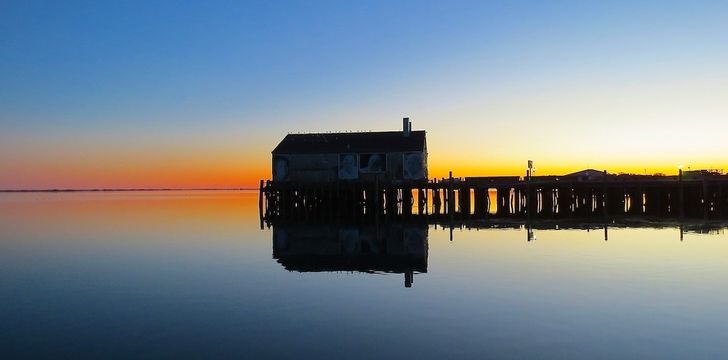 Cruise on the outside of Cape Cod from Nantucket past the Monomoy Point Lighthouse that is south of Chatham, Massachusetts.  This area is a known wildlife refuge and the vast beach is often dotted with grey seals of which some of the locals would consider an over abundance of them.  Provincetown at the northernmost tip offers moorings or you can anchor here.  This is a well-protected harbor from any direction and once you head out from this area you might spot a few whales off the coast.
---
Day 5.  Boston, Massachusetts (approximately a 4 hour cruise)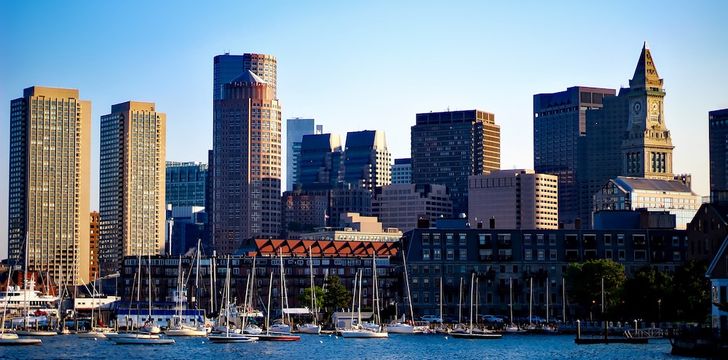 Arrive in Boston and enjoy the waterfront or head into town to enjoy one of the many tourist attractions such the beautiful Public Garden for a Swan Boat Ride or walk the Freedom Trail.  Don't forget to stop in the North End for some delicious Italian food at one of their wonderful restaurants.  This is a small selection of things to do while in Boston.   This Vibrant thriving city is renowned for its cultural facilities, world-class educational institutions, their champion sports franchises as well as its place at the very forefront of American History.  If you are planning a trip around the 4th of July this is the place to be for the celebrations, fireworks, the Boston Pops plus much more!
---
Day 6.  Kennebunkport, Maine (approximately a 6 hour cruise)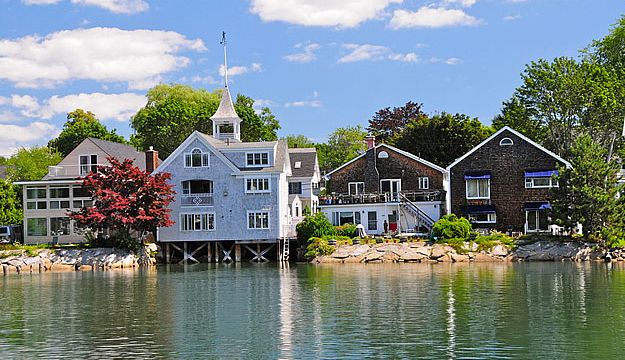 This is about a day cruise north bypassing Portsmouth, NH onward to Maine. Enjoy lunch onboard and then head out to peruse the many specialty shops in Dock Square in the quaint town of Kennebunkport. This neighborhood is nestled in the center of town and bustles with boutique shoppers and art gallery hoppers during the summer months. The plentiful patio cafes offer great people watching as well as succulent lobster rolls and other fresh-catch dishes. This seaside town has become one of the most prominent vacation spots in New England over the years. You don't want to miss a visit to Blowing Cave and Spouting Rock.
---
Day 7.  Portland, Maine (approximately a 2 hour cruise)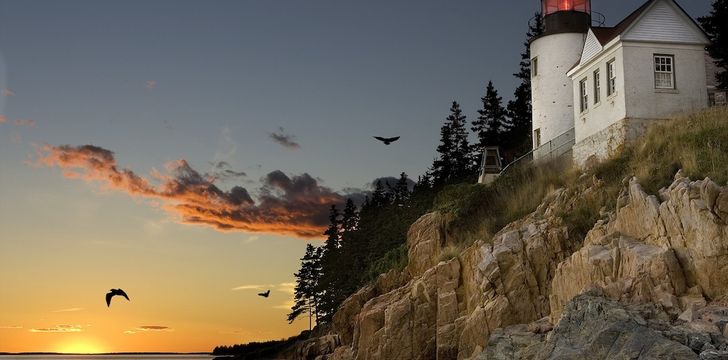 From ornate mansions to the ocean views this charming city, the largest in Maine, will enchant you. The Old Port area is fun and full of great restaurants and coffee shops. Some of the Harbor Islands are close to downtown Portland and are interesting to explore, Peak Island in particular is one spot not to miss. Portland head light (lighthouse) was commissioned by George Washington and the home of Henry Wadsworth Longfellow are two historic points of interest here.
Enquire Now
---
Day 8.  Boothbay and Bath, Maine (approximately a 3 hour cruise)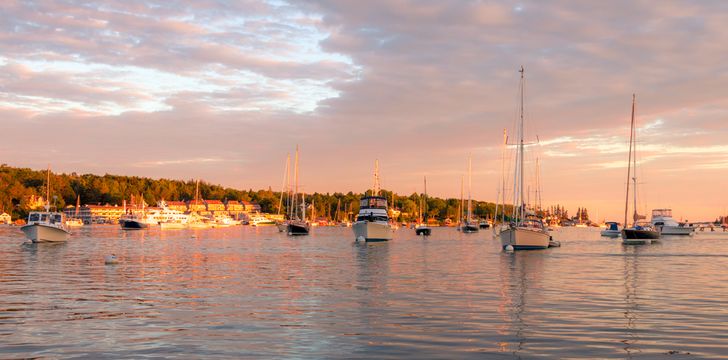 About 30nm north is Bath, Maine, which is famous for its shipbuilding and maritime history as well as Boothbay's scenic harbor view of the working waterfront, rocky coastline, charming village shops and lighthouses.  Boothbay is known as the boating capitol of New England.  With water ranging from open seas to calm and protected rivers and inlets there are plenty of opportunities for the water enthusiast to go kayaking and even paddle boarding!  Boothbay itself is also home to  over a dozen stunning nature trails to explore.  The Boothbay Region Land Trust Preserves over 20 miles of hiking trails for its visitors to explore year-round.  The Trails range from easy to challenging and are suitable for visitors of all ages.
---
Day 9.  Camden and Penobscot, Maine (approximately a 4 hour cruise)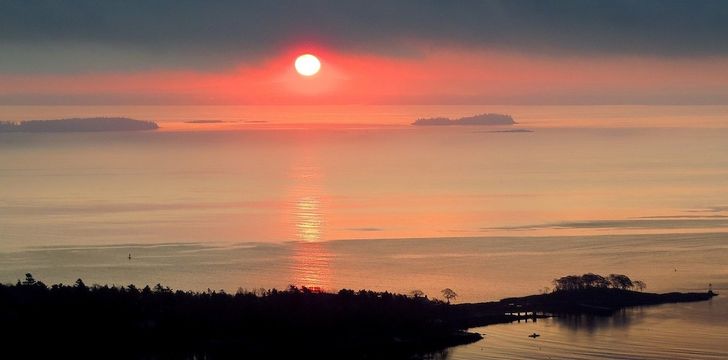 Camden is home to some of the most beautiful and natural scenery, amazing ocean vistas and unique attractions that you can find in Maine.  The town's special location between the beautiful hills and the clear blue waters or Penobscot Bay offers many interesting sightseeing marvels that will make your visit a truly memorable one.  For the adventurers maybe a tour in the tender for a scenic cruise up to Penobscot (Fort Knox) another 20 nm as this area can be shallow.  Here you will see remote islands, wilderness as well as the Native American culture nestled in between two historical and serene towns.  For others maybe experience the Penobscot Narrows observatory for the breathtaking panoramic views or the Midcoast region of Maine.  The top of the tower is 42 stories high above the Penobscot Narrows Bridge which makes this observatory the tallest public bridge observatory in the world at 420 feet high.
---
Day 10/11.  Bar Harbor and Rogue Bluffs, Maine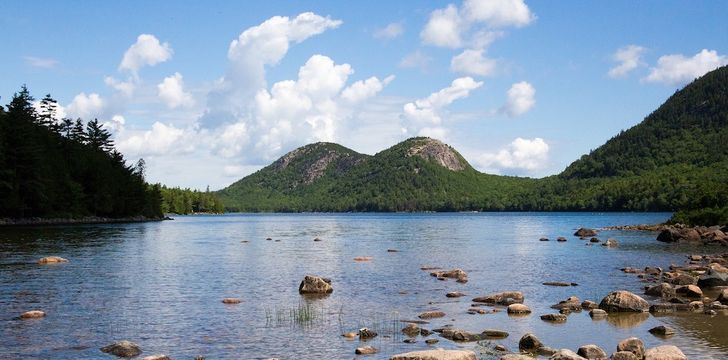 Depending on whether you end up exploring the Penobscot area (inland waterways) it may take a days worth of cruising to get to Bar Harbor but the views will be spectacular along the way.  With some time ashore you might want to visit Thunder Hole and view the breathtaking Otter Cliffs.  You will see the breathtaking Cadillac Mountain from offshore.  You definitely need to have some lobster here if you aren't sick of it by this time in the trip!  Bangor International Airport is the nearest major airport and is about 45 minutes away from Bar Harbor.
If you haven't already done some whale watching the approximate 45nm trip from Bar Harbor to Roque Bluffs should provide a few sightings.  This amazing stretch of beach and beautiful archipelago is a photographers dream.  On the way north and return south you can leap frog so you don't repeat some of the hot spots in between such as Great Wass Island which is a natural preserve untouched by humans and Jonesport, the local fishing village.  This is a very full itinerary and in order to take in everything the New England coastline has to offer you might want to extend this to a full 14 nights perhaps!  Either way guests will always be impressed by New England when traveling by yacht!
---
New England Charter Yachts
New England isn't as flashy as Florida or the South of France - New Englanders like it that way.  It's a great place for a yachting vacation where the goal is to be close to nature, enjoy great seafood, get in some beach time, visit a gallery and explore well-preserved early american history. You can find any type of yacht you desire - the links below will easily take you to the high quality crewed or bareboat yachts we have to offer.
Our New England Crewed and Luxury Charter Yachts Our New England Bareboat Charter Yachts
Other Articles of Interest
Charter destinations