Belize Socially Distanced Sailing Itinerary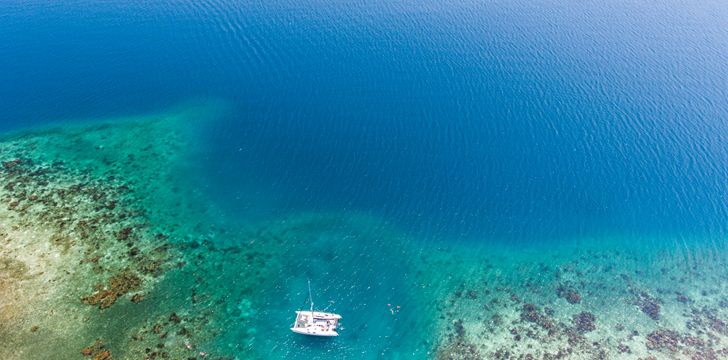 Remote Belize Itinerary Offers Amazing Opportunities to Social Distance and Get away from it all!
If you want to get totally away from civilization on a sailing yacht or catamaran, while still enjoying everything about the destination, we've created this Belize Sailing Itinerary to take advantage of uninhabited islands, quiet waters, and the unique ability to get away from it all while enjoying all of the wonders of Belize. This itinerary is especially useful during the Coronavirus pandemic, as it allows for almost total social distancing. Please see our social distancing yacht charter page for helpful comments on safety during your charter.
Learn more about Belize's attractions, destinations, cuisine, and travel considerations in our Belize Yacht Charter Guide.
---
Map of your Belize Itinerary
---
Day 1: Belize City to Bluefield Range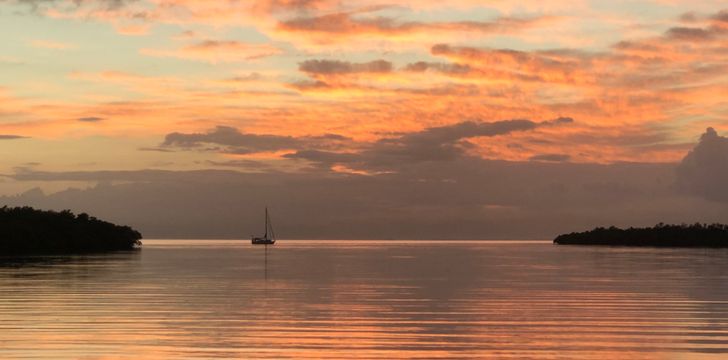 Arriving into Belize City, you can take a short cab ride to your beautiful and clean marina, and never even enter a building before you are happily aboard your yacht.
After enjoying a welcome cocktail and bite to eat, leave the port and head directly east to the Bluefield Range. This quiet and pristine group of mangrove islands has many inlets and quiet anchorages teeming with wildlife such as manatees and amazing birds. Because the waters are protected, it's a perfect place for paddle boarding and kayaking while surrounded by wilderness. Enjoy a quiet sunset with no sounds besides nature and the happy laughs of your party.
---
Day 2: Colson Reef & Tobacco Caye
After a healthy breakfast on the back of your yacht, sail south to Colson Reef for some amazing snorkeling on a pristine reef teeming with corals, angel and parrotfish, and red sponges. Take your time to truly enjoy one of the most unspoiled reefs anywhere, often with no other boats in sight. After a Belizian lunch, sail on to Tobacco Caye, an idyllic palm tree covered island right on the barrier reef. Walk the island and enjoy the colorful cabanas and perhaps have a sundowner drink at the bar just ashore.
---
Day 3: Southwest Caye, Glovers Atoll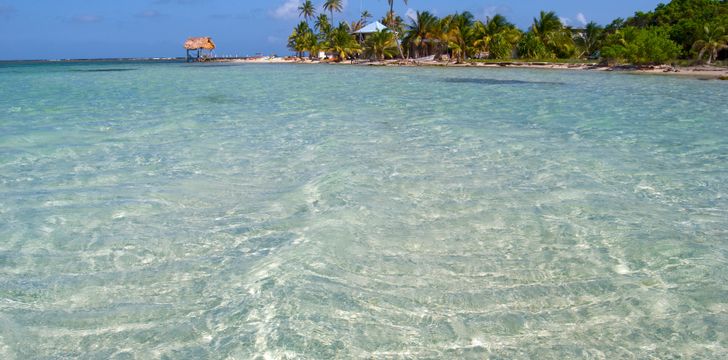 Glovers Reef is a National Marine Reserve and World Heritage Site offering over 700 tiny islands and amazing sea life on the coral. If you love snorkeling this is the place for you.
After enjoying the reef as long as you wish, head to Southwest Caye to find another pristine deserted white beach lined with coconut trees. By now, you should be completely relaxed and adjusted to Caribbean time.
---
Day 4: Middle Caye, Glovers Atoll
Enjoy breakfast on your boat watching the birds dive for their meal, and spend a relaxing morning snorkeling Southwest Caye. When you're ready, cruise up to Middle Caye, a wilderness zone with a marine research station run by the Belize Wildlife Conservation Society. You can see how they are repairing the reefs and preserving wildlife in the area and well as view an amazing variety of marine life.
---
Day 5: Long Caye & Sittee River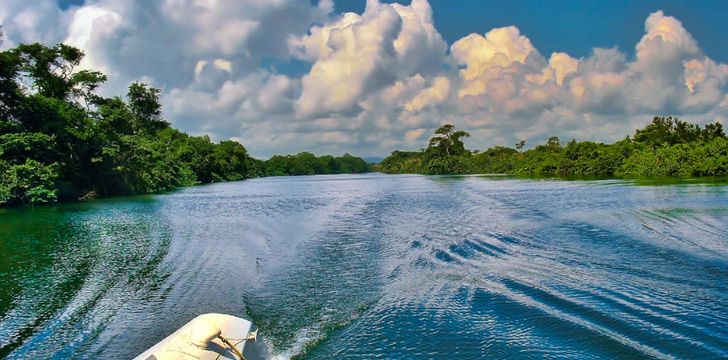 Next, we're off to Long Caye, home to Off The Wall Dive Resort, an environmentally friendly island resort. Explore the island and learn about their sustainability practices.
In the afternoon, you can cruise up the Sittee River, as you transition from beach to rainforest. You can pull up to the tiny marina that is surrounded by tropical gardens and alive with butterflies, exotic flowers, and darting hummingbirds. After another amazing sunset, head into the famous Bioluminescent lagoon that lights up like millions of floating stars when you disturb the water!
---
Day 6: Southwater Caye
Return to the barrier reef and head to the gorgeous island of Southwater Caye. The best diving is at South Water Cut, which is a 1⁄4 mile wide gap in the reef that offers amazing fish, coral, and other marine life including moray eels.
---
Day 7: Rendezvous Caye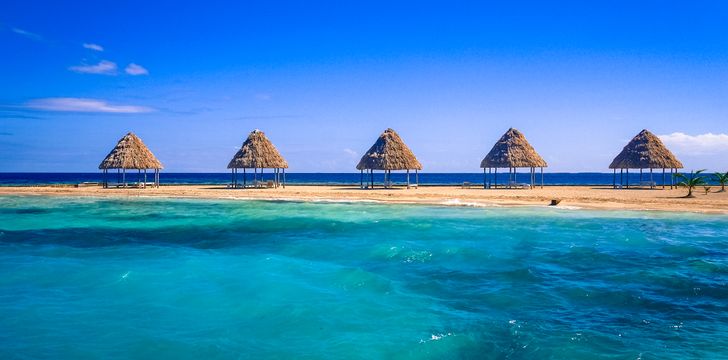 Rendezvous Caye is a tiny island that can be reserved for your exclusive use for the ultimate in relaxation and privacy. Swim, snorkel, watch the marine birds, and maybe a turtle or ray. What could be better than a private Caribbean island to spend your final night, alone with family and friends in this amazing paradise?
---
For more on Belize, please see our Belize Yacht Charter Guide. If you are desperate to discover the secluded, private and amazing waters of Belize after reading this itinerary, simply enquire today or email us to begin your adventure!
See our Belize Crewed Yachts See our Belize Bareboat Catamarans
Suggest the Right Yacht for Me Our Belize Planning Guide
---
Contact us
Drop us a line if you have any questions about Belize Charters - we love planning Belize dream holiday vacations!
Other Articles of Interest