Spend Thanksgiving on a Charter Yacht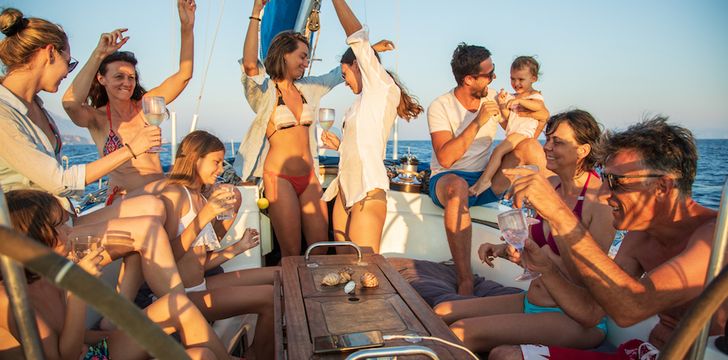 Everything tastes better on a yacht. Fact. Celebrate Thanksgiving differently this year, with a unique Thanksgiving dinner on the sea. Tuck in and give thanks with a backdrop of glorious crystal clear blue water, white beaches, and palm trees from the aft deck.
---
Crewed Thanksgiving Charters. A luxury yacht charter in the Caribbean or the Bahamas means that you can sit back and relax during the holiday, without having to work all day in the kitchen. Spend some quality time with friends and family away from the hustle and bustle, and you do not even have to have turkey if you don't want to - why not celebrate the more local produce of the Caribbean and shake it up a bit? The crew can serve up a gourmet meal to suit whatever you may want to eat for your Thanksgiving dinner.
Bareboat Thanksgiving Charters. If you want to sail AND cook the turkey on your own, we can organize a special bareboat charter in the BVI, Bahamas, or other Caribbean destinations. There is nothing that feels more special than sailing to the perfect cove, cooking a magnificent meal, and celebrating Thanksgiving dinner as the sun sets brilliantly over the calm water. We highly recommend a catamaran bareboat charter - you will have more room to prepare the meal, less rocking back and forth while cooking, and spacious seating for the feast!
We have some amazing yachts available for Thanksgiving Charters, so please contact us for details.
Other Articles of Interest
Charter destinations