The most popular way to get initiated in the Caribbean is through a Catamaran St Vincent is an incredible destination to cruise through. Following that, many of our clients get hooked and they keep returning to the Virgin Island, whist others want to have a taste of the rest of the Caribbean. For those adventurous souls, the Windward Islands and more specifically St Vincent and the Grenadines are the solution; lying at the south western part of the Caribbean, opposite south America, this is a magnificent archipelago comprising of roughly two dozen bigger and smaller islands. Turquoise waters, white sandy beaches, great snorkeling and  an abundance of fresh lobster makes the Grenadines simply unforgettable!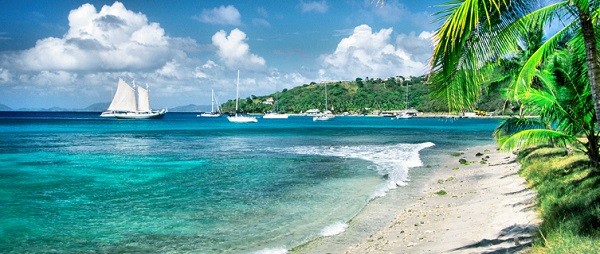 Getting there is a bit more tricky than the Virgins, but with a little organisation, everything is possible; the best way to cruise is from Northeast to South West and there are international airport in St Lucia, Union Island and Grenada. Actually, the most interesting part is towards the centre of the archipelago including Canouan, Union Island, Carriacou and the neighboring islets form a real paradise on earth!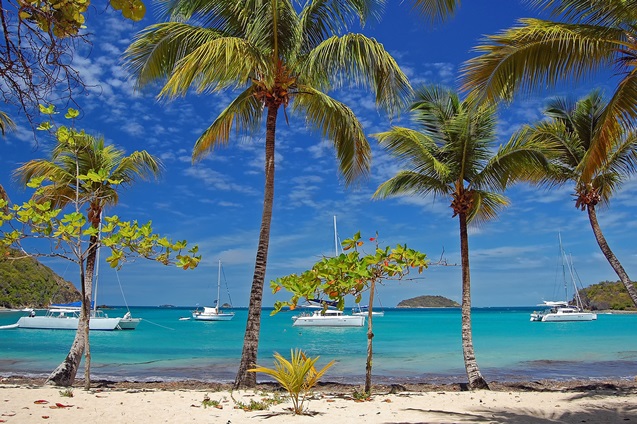 The best part of the year to visit St Vincent and the Grenadines is from May to August, when many of the BVI catamarans get there in order to benefit from the calm summer weather and the many protected anchorages. It is true that one has to organise in advance as the best boats get booked a long time in advance, but the effort is most certainly worth it! Our proposal for a luxury crewed catamarans in the Grenadines will have to be BAMARANDI: a brand new 67Ft Fountaine Pajot, accommodating up to 10 guests in 4 double and 1 twin cabins.
If you are planning your summer escapade in the Caribbean, the Grenadines are most certainly worth it! Please feel free to contact one of our brokers and start planning your summer vacation!