Phuket Raceweek Yacht Charter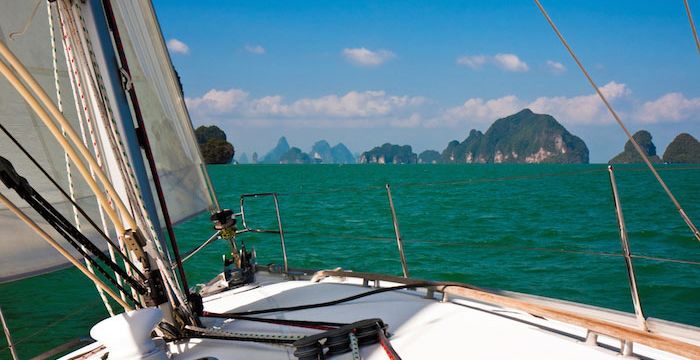 The Six Senses Phuket Raceweek consists of 4 days of professionally run, international-standard yacht racing off Phuket's east coast, and is one of Asia's fastest growing regattas. Sailing regattas are held throughout the in virtually every key sailing port, and many people jump at the chance to take part in the thrilling race on the water. Whether you have sailed all of your life, or have never stepped on board a sailing yacht, you can still be a part of these magnificent races. Regattas can also be created as team-building exercises for groups of friends or colleagues.
The event takes advantage of strong low season monsoon breezes, and is held at one of Phuket's top 5-star resorts, the Evason Phuket & Six Senses Spa on the island's south-east coast.
With racing over 4 consecutive days, and 5 nights of parties, Phuket Raceweek provides a good balance between fun and serious competition. More on Phuket Raceweek.
Boatbookings can supply different types of yachts for watching the Phuket Raceweek - sailing yachts, motorboats, luxury yachts, and catamarans. Browse through the list below or contact us to discuss your ideas further. Crew positions are also available on these yachts.
Sort through the charter yachts below or use these handy links to quickly find the yachts that best fit your needs:
Motor Yachts: Crewed
Monohull Sailing Yachts: Bareboat (inc. Bareboat with Skipper) | Crewed
Catamarans: Bareboat (inc. Bareboat with Skipper) | Crewed
Yachts for Special Events: Motor Yachts
User Ratings: Top-rated yachts
Other Articles of Interest
Charter destinations